We're used to exporting products, but what about culture?
You'd have to be pretty out of touch with American culture to have never heard of the show Everybody Loves Raymond--a smash success that ran for 10 seasons and is now popularly syndicated.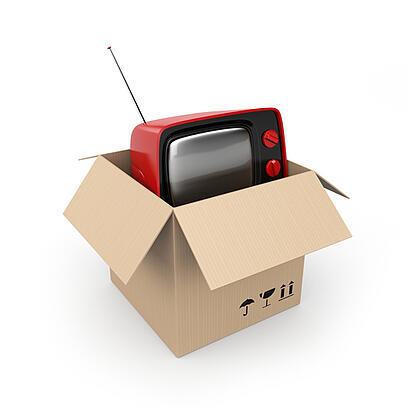 Can you take that kind of culture and export it?
There's a new movie out called Exporting Raymond which explores that very topic.
The movie is a comedy documentary that follows Everybody Loves Raymond creator, Phil Rosenthal as he travels to Russia to create a Russian version of the show.
You could say that the export commodity is Phil Rosenthal himself.
Perhaps if you're an international shipper and travel around the world for business, your first trip to a foreign country could help you relate to Phil's experience.
Maybe not.
Perhaps as an international shipper, the experience Phil Rosenthal has as he works to create a product for a foreign audience will make you consider how you approach selling your product to people of other cultures.
Maybe the film will just make you laugh.
Or maybe not. One person's comedy cannot always be exported to another person's funny bone, as the film itself demonstrates.
Hollywood does make a great deal of money by selling their film and television products in foreign markets. Certainly that could be thought of as not merely exporting a product, but exporting culture.
Perhaps every time a product is exported, it's really a little piece of culture being exported.
More and more the world is merging. Business is done internationally. Cultures are mixing. Some might worry a loss of cultural diversity is happening. Hopefully, as we're importing and exporting culture, we don't find that we're losing something, but gaining.
As you consider this, Exporting Raymond might be worth your time to watch.
And while you're checking out videos, take a look at Universal Cargo Management's own comedy series, The Eggie Files.
Or if you've had enough of blabbing about culture and just want a freight rate for exporting your goods, click here.