2021 Freight Rates & International Shipping Outlook Part 3 – Chinese New Year Change & More
We continue today with a series taking a deep dive into the outlook of international shipping in 2021. Part 1 focused on high ocean freight rates, cargo volume trends, and the potential for a crash. Part 2 of this series focused on intermodal shipping, rife with rising truck and rail costs. Today, we look at a long-standing trend in shipping that is being broken in 2021. Manufacturing in China traditionally shuts down for two weeks during the upcoming Chinese Spring Festival or Chinese New Year, but that's not what's happening in 2021. Let's get into the details and what they mean for this year's international shipping.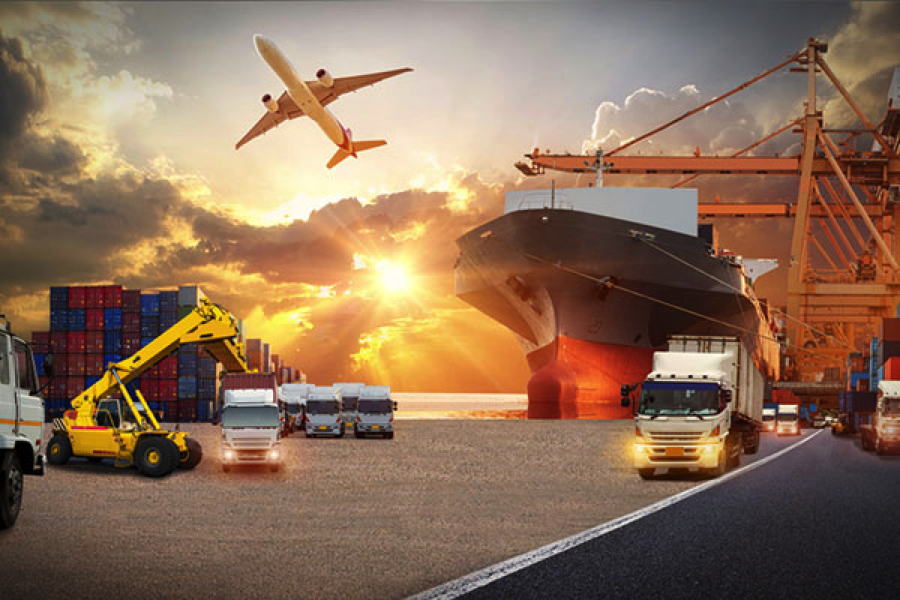 When Is the Chinese New Year?
Because it is based on the Chinese calendar, each year the Chinese New Year falls on a different date on the calendar we use here in the U.S. 2020 was the year of the rat on the Chinese calendar and began on January 25th. This year, the Chinese say good-bye to the year of the rat and hello to the year of the ox on February 12th.
If you want to know more in general about the Chinese New Year, or Lunar New Year as it is also called, and how is affects international shipping, Universal Cargo published an excellent guest article on the subject by David Fan.
Change to Chinese New Year in 2021
The changing date of the Chinese New Year is a constant, so this year's mid-February date compared to last year's late-January date is not concerning. What is concerning is that this year the two-week shutdown of Chinese factories and manufacturers will not happen.
For many weeks there has been talk about China trying to limit travel during the Spring Festival holiday in order to reduce the risk of spikes in the spread of COVID-19, which originated in Wuhan, China. Rumors and reports spread from the possibility of an extended holiday period to alternating closures of factories. With the recent increased demand on Chinese goods, not only from the U.S. but from countries that have dealt similarly with the pandemic around the world, what we're seeing is manufacturing in China preparing to continue operating through the Lunar New Year.
Keith Wallis reported in the Journal of Commerce (JOC) last week:
"A number of China factories are looking like they will continue working through Chinese New Year (CNY) as much as they can in order to catch up on back-orders," Roberto Giannetta, managing director of the Hong Kong Liner Shipping Association (HKLSA), told JOC.com.

…

The decision to keep factories open during the holiday follows an acceleration in the growth of Chinese merchandise exports over the second half of 2020. Exports of Chinese goods in December jumped 18.1 percent year over year in December, with shipments to the US and Europe rocketing 34.5 percent and 21.4 percent, respectively, within the same period, according to an IHS Markit analysis of data from China General Administration of Customs (GAC). That was down slightly from the 21.1 percent growth rate recorded in November, but still more than double the 7.2 percent growth recorded in July and one of the highest rates in three years despite a strong 2019 comparison.
The Effect on Port Congestion
Regular readers of this blog are probably tired of reading about how bad congestion is at the ports. Shippers, whether importing or exporting through East Coast or West Coast ports, are certainly tired of dealing with the delays and extra costs that have come with that congestion. Everyone is certainly ready for the congestion to end, but unfortunately, factories not shutting down for the Chinese New Year does not help the situation. In fact, it likely means congestion will last longer.
Imports tend to slow and blanked (cancelled) sailings are common during the Chinese Spring Festival. That's not happening this year. In fact, Wallis's JOC article continues with:
Seeing robust volume forecasts from customers, container lines haven't blanked sailings during CNY as they normally do. On the trans-Pacific trade, carriers have blanked approximately 2.1 percent of total deployed capacity to the West Coast and 3.6 percent to the East Coast, compared with respective capacity cuts of 30.5 percent and 27.7 percent during CNY 2020, according to Sea-Intelligence Maritime Analysis.
What we're seeing is cargo volume continuing at a much higher than usual rate while operations continue to be slowed at the ports by COVID-19 protocols. The outlook is that congestion will likely linger for a while, at least a couple more months, at the ports here in 2021. Even when the volume does finally slow, it will take some time for ports to recover and return to normal operations.
The Effect on Freight Rates
We've covered freight rates quite a bit in this series already, but the effect of Chinese factories operating through the Lunar New Year is not what shippers want to hear. It's a familiar refrain: higher demand means upward pressure on freight rates. In fact, Wallis began his article with:
More Chinese factories will be producing exports for European and North American consumers rather than shutting down for Lunar New Year celebrations, signaling little reprieve for record spot rates on both trades and underscoring seemingly unrelenting imports.
At the same time, what we are not seeing is an increase in demand from where we already are. Thus, freight rates from China don't look likely to increase even higher than the record freight rates we're already seeing, but this doesn't indicate drops in these prices right around the corner.
Shippers Won't Like What They See from Carriers in 2021
While these high freight rates from China look like they'll stay relatively stable for a little while longer, carriers are looking to push freight rates up from other country options (which have already been soaring as well). India, in particular, has been targeted by shipping lines for freight rate increases next month. Bency Mathew reports in the JOC:
CMA CGM has issued a notice announcing it will jack up its existing published rates from India to the US West Coast by $900 per TEU and $1,000 per FEU for all types of cargo from Feb. 1.

Mediterranean Shipping Co. will implement a GRI of $500 per TEU and $600 per FEU for all types of cargo moving from India to the US and San Juan, Puerto Rico, effective Feb. 15. The carrier from Feb. 1 will also impose a rate hike of $500 per container on India-Canada cargo.

…

Joining the new "GRI push," Hapag-Lloyd has filed a 30-day notice — mandated by the US Federal Maritime Commission — seeking to hike rates by $480 per TEU and $600 per FEU on shipments from India to the US and Canada, also effective Feb. 15.
The way carriers act in near unison with such hikes does not bode well for shippers, who have watched competition shrink in the industry with the consolidation of carriers into alliances. Ocean freight carriers' ability to control capacity, which they put on full display in 2020 when they dropped capacity below market demand, makes it hard to expect big drops in freight rates in 2020 outside of the possible crash discussed in Part 1.
Similarly, shippers shouldn't expect to see carriers suddenly increase reliability. While it would be difficult for ocean freight carriers to sink below the reliability basement they entered in 2020, meaning there should be statistical improvement in reliability, carriers have little motivation to increase reliability after they were rewarded with much higher profits on a year of horrific reliability.
Shippers should expect to continue seeing cargo rollovers from carriers in 2021 while the shipping lines offer (push) more outrageous no-roll premiums to shippers. You know how I feel about no-roll premiums.
We'll wrap this 2021 outlook series there, but this blog will continue to cover all the things happening in international shipping that affect your business in 2021 and beyond.