By Grace Bailey
International shipping is not a cheap task, that's why it's best to use the services of one international shipping company and ideally to build a long-lasting relationship with the provider. That's the best way to ensure on-time delivery, great service, and at one point, a reduction of fees as well.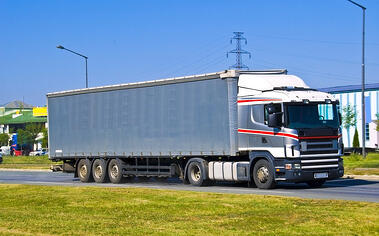 Nowadays, there is nothing easier than sending goods wherever you'd like to in the world. International delivery is becoming faster and faster with each day and it's also cost-efficient, especially if you are sending large amounts.
Before you choose a freight forwarder, international courier, or delivery company though, you need to make sure you have compared them with another provider. You cannot pick the first company listed on the Internet and be guaranteed impeccable service.
So how do you compare international shipping companies and ensure that you are making the right choice?
1) Get Multiple Quotes
The proper way to start is to first get multiple quotes from companies that are listed as top results on Google search. Believe it or not, the most visited and rated companies will be good ones to consider – usually, with the longest experience in the industry and often the best freight rates.
Working with an experienced company is important. For example, Universal Cargo Management has been a trusted freight forwarder for over 28 years. You don't want someone who just has a phone and internet connection and thinks they can make money by booking import and export shipments for people.
In order to get a good freight rate quote, you need to provide accurate information to experienced shipping companies about your shipment.
Describe the goods you need delivered and be precise about: material, size, cost, weight, desirable speed of delivery, and any extra details that might be important for the delivery.
In order to compare quotes from international shipping companies, you need to make sure you will first be given precise freight rate quotes.
Next, start comparing the providers based on the following essential criteria for this industry.
2) Compare Specialization
To ensure that you are only comparing shipping companies that you could benefit from, pick the ones that have proven track records of expertise and extensive training in shipping the type of product you want shipped.
It's essential to hire a like-minded freight forwarder or shipping company that already knows the basics and the requirements for your goods. If you need to ship goods that are unusual in shape or volume, make sure you discuss this detail openly with the provider and pick the best type of transport.
For example, one of the many industries that Universal Cargo Management has an incredibly large shipping history in is furniture imports and we specialize in container shipping.
3) Service Comprehensiveness
It's important to be able to transfer all the responsibility and the work to the freight forwarder or shipping provider – that is the whole idea of outsourcing international shipping.
The company takes care of your goods, arranges customs clearance, provides the insurance, and the facilities for storage.
Make sure the companies you are considering provide comprehensive shipping service.
Universal Cargo Management's services, for example, include the following:
Customs Clearance Services
Warehousing consulting
4) Delivery Times
When shipping goods abroad, one of the leading factors is timeliness. Time is money and a company that does not understand that cannot be the right one for your job.
Prefer shorter delivery terms – that's the easiest way to keep your clients and ensure their satisfaction.
Remember, air freight is generally faster than ocean freight and where you are shipping to and from affects delivery times as well as the shipping routes you prefer. But an experienced freight forwarder will be able to get your shipment rolling faster than a company lacking the necessary shipping experience.
Compare the international shipping companies based on this criteria and the quotes they've given you and choose the best courier or freight forwarder.
This was a guest blog
written by
Grace Bailey representing Fulham Removals
Click on the Guest Blog image above to email Raymond Rau if you would like Universal Cargo Management to publish an original blog from you.