6 Tips for Success Not Failure from the Import and Export Business
This is a guest post by Lance Peterson.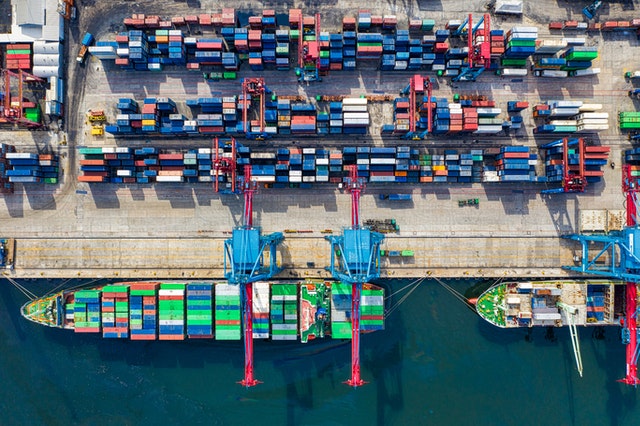 The import/export business has always been a lucrative affair. However, where there is money to be had, there are mistakes to be made. It's a sort of inherent dichotomy deeply embedded in the very nature of economics that finds its way to most business endeavors too.
For every success story, there is a slew of failed ones to be told.
Like any other field, international trade is fraught with risks, and circumventing them is crucial. So, where is that mystical line between failure and success? There is no magical answer; it comes down to hard work, experience, and that ever-fickle lady luck. Since we cannot influence luck, we can set our sights on success and failure tips born from experience in the import and export business to better understand how to improve our chances of avoiding costly mistakes and making it big with our businesses.
1. Make Sure You're Insured
This is one I had first-hand experience with. Fresh out of college, all wide-eyed and enthusiastic, I started working at a maritime-river agency. I always advised my clients to get their cargo insured. I was always confused as to why so many would choose to forego this option. Still, when talking to them about potential demurrage costs and bunker adjustment rates, I could somewhat understand why insurance was not at the top of their priority list.
Furthermore, it seems like a cheat code. By cutting this item from the checklist, you cut back on costs too. Here's the kicker, it works! Well, until it doesn't. From damaged cargo to key clients not making timely payments causing liquidity issues, there are plenty of reasons you need cargo insurance, so this is not an area you want to skimp on.
2. Go Small to Make It Big
With globalization being a thing, it seems almost paradoxical to say that looking for niche markets could be the way to go. Sometimes, it's not about being the best but making the best choice. When starting out, it's easy to look at the most successful companies and attempt to copy them. What about finding a demand that nobody meets? There are a lot of exports that you would not believe are viable products that have brought a lot of success to those who thought of them first. If you do your homework and are among the first to import or export an up-and-coming product, this will give you a substantial head start.
3. In the Import and Export Business Patents are More Important Than you may Think
Examples abound of companies that had good ideas but forgot to protect them and paid the price. Intellectual property needs to be kept safe, and the only way to do this is through trademark registrations and patents. If you don't do this, you leave the floodgates open. Competitors will offer cheap copies of your product and squeeze you out of your own game.
4. Never Underestimate Customer Support
We are all people. Yes, I am stating the obvious, but have you thought about what it means. It entails trust, support, and comfort. It is a dog eat dog world out there, making a trusting partnership all the more valuable. So, longtime customers need nurturing and you can work with TMC's receptionist staff who provides valuable support for your firm. Working with countries whose time zones do not ideally align with your own in the States comes with the territory. Imagine a problem emerges. Imagine you assemble a specialist team at 3 A.M., your local time, to help them solve the issue during their regular working hours. Not a bad way to show them they should keep doing business with you for many more years to come.
5. You are Only as Good as the People you Work With
As we all become more interconnected, it becomes more apparent we are all part of a chain. You can be the best, but you are setting yourself up for failure if there are weak links. Let's look at an example most of us can relate to. Moving house. We can choose a random moving company, or we can tap into a reliable database. If you have ever browsed through bestmovers.nyc, you know what I'm talking about. Such an approach can help us choose the best professional movers for us. Likewise, in the import/export game, wisely choosing suppliers, distributors, and partners is key to strengthening the whole proverbial chain and, by extension, your own position.
6. The Success or Failure of an Import and Export Business Depends on You
At the end of the day, it is that simple. It depends on how seriously you approach the subject, how meticulously you research the markets and products, and how much work you are willing to put in. There are many success and failure stories from the import and export business. We hope yours will fall into the former category rather than the latter. You don't necessarily need to know all the ins and outs of international shipping or hire in-house experts to handle that aspect of business; you can put research into finding an experienced freight forwarder or 3PL company to help your business through its shipping needs.
This was a guest post by Lance Peterson.
Author Bio:
Lance Peterson is a content writer who is passionate about poetry, music, and the environment. Having worked in the freight forwarding industry for a good portion of his life, he particularly enjoys writing articles that pertain to the shipping industry in any shape or form.