While reading some past Maersk's presentation from Stanford Supply Chain Conference 2008, I found several useful pages about carbon footprint from different modes of transportation.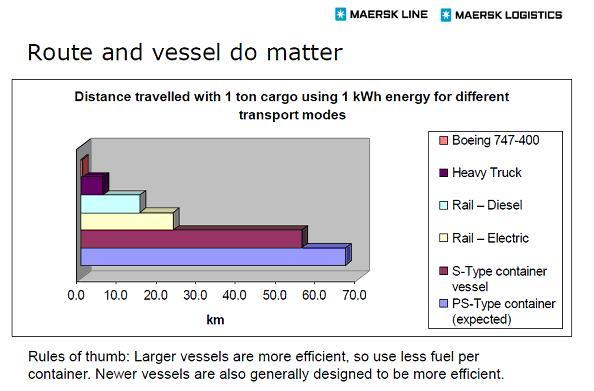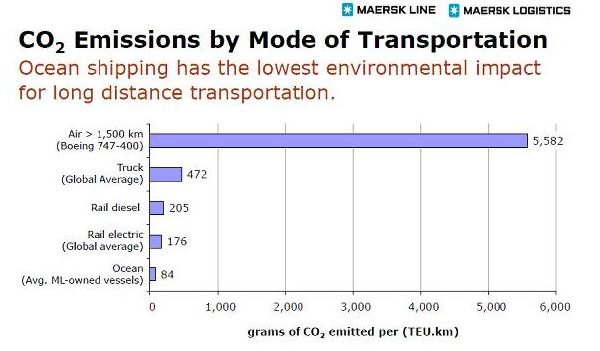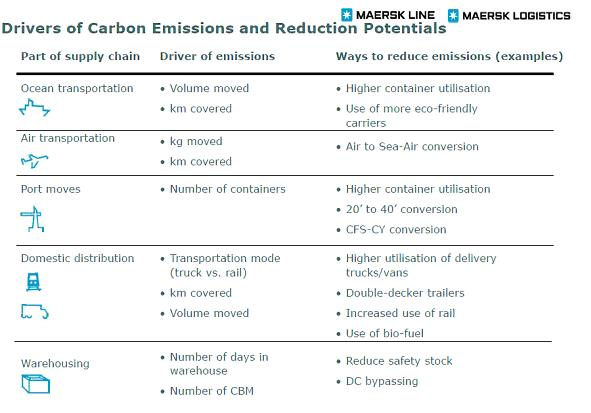 Curious about each shipping lines' container carbon emission, I found only 3 shipping lines provide CO2 emission calculation based on its shipping routes.
Hanjin Shipping
http://www.hanjin.com/eservice/alps/en/co2/Co2.do
OOCLhttp://www.oocl.com/eng/aboutoocl/Environmentalcare/ooclcarboncalculator/
NYK
http://www.mynla.com/CarbonEmissions/index.cfm
We hope more shipping lines will post their emission calculations on the web so shippers can get clearer picture about their carbon footprint from factories to points of sale.
Brian Chan