If you're an international shipper, freight rates are important to you. How much you pay to import and export your goods is a big factor for your bottom line.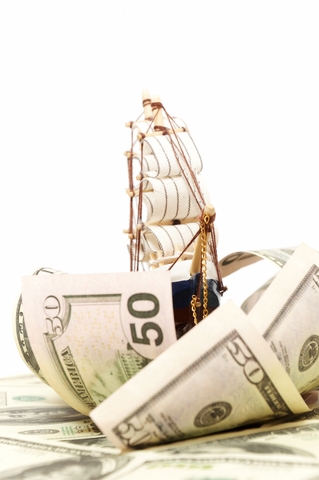 2011 was a great year for international shippers, especially those importing to the U.S. from China. Overcapacity pushed ocean freight rates down. Many were able to take advantage of the trend to increase profits as they worked in international business.
While these lower freight rates were great for international shippers, they weren't good for carriers. The low freight rates of 2011 caused huge losses for carriers.
Here in 2012, carriers have been imposing general rate increases along with other freight rate hikes to turn things around. The strategies of the carriers to increase ocean freight rates have been effective. Freight rates on importing and exporting shipping containers have been going up.
International shippers who have been in the game long can't be surprised by the lower freight rate trend turning in the opposite direction. Ocean freight rates are volatile, commonly increasing and decreasing.
Yet for carriers, getting freight rate trends moving in an upward direction is important for simply returning their industry and businesses to profitability.
But can carriers maintain their trend of increasing freight rates?
There are experts saying no.
A short Journal of Commerce (JOC) article by Mike King focuses on head of Asia shipping research for Macquarie Capital Securities, Janet Lewis' opinion that carriers' own actions are the biggest risk for keeping them from maintaining freight rate recovery.
What is that behavior?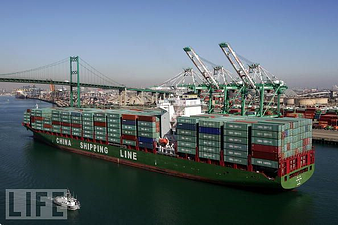 Failure to maintain good capacity management. Overcapacity was the biggest factor in seeing dropping freight rates in 2011. In any business when supply exceeds demand, prices drop. If carriers can't keep control of capacity, freight rates will inevitably drop.
Idled ships being brought back into the shipping lanes is a threat to carriers ability to maintain freight rates that will give them profitability. In 2010, carriers docked ships and managed to recover from a period of lower freight rates than they could afford.
But Janet Lewis doesn't seem to think the carriers are using that kind of discipline to effectively maintain their freight rate recovery. The JOC article says:
"in contrast to the rate recovery of 2010, when some 12 percent of the fleet was laid up, at present most idled vessels are not in cold lay-up but instead fully crewed and positioned to return to the fleet when carriers add new strings for the spring-summer season."
On top of that, carriers have been ordering and introducing mega-ships that far exceed the capacity of any container ships in history.
Does all this mean freight rates will be dropping soon?
Janet Lewis believes whether or not freight rates will reach a height that returns carriers to profitability depends on the upcoming actions of the carriers.
Ocean freight rates are affected by many factors. Oil bunkers, economies of developed and developing countries, and shipping industry labor are a few that can have an affect. But capacity is absolutely one of the biggest factors.
Carriers certainly seem poised to add capacity through mega ships, reintroducing idled ships, and adding new services to the ocean trade routes. While I expect to see the upward trends continue for a little while, I wouldn't be surprised by a turnaround to lowering freight rates.