Guidelines To Get the Best Out of a Third Party Logistics Partnership
This is a guest post by Sharmistha Sarker.
Third-party logistics has always been an integral part of supply chain management. Increase in international trading activities and use of IT solutions and innovative software have boosted the demand for the third-party logistics market.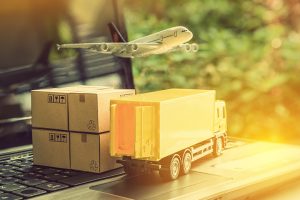 The 3PL term is used in logistics and supply chain management for outsourced activities related to distribution and fulfillment services. A 3PL company offers specialized services such as inventory management, cross-docking, and door-to-door delivery of products. At the same time, partnership with a 3PL company offers new opportunities to assume a more consultative role with customers, beyond a simple execution, to more strategic designs.
With increased focus from manufacturers and retailers on their core businesses and subcontracting activities, the 3PL market is expected to witness significant demand in the near future. According to a research firm, Allied Market Research, the third party logistics (3PL) market is projected to reach $1,513 billion by 2025, registering a compound annual growth rate (CAGR) of 7.1% from 2018 to 2025.
Working with a 3PL company becomes more than just a partnership; it is a long-term relationship. Thus, here are some guidelines so that you benefit the most from the 3PL relationship.
1. Set Goals and KPI
Before communicating with your 3PL partner, spend some time establishing key performance indicators (KPIs) that are helpful for your business. On-time pickup, tender acceptance or rejection percentages, on-time delivery, or EDI compliance are some examples of basic KPIs.
2. Ensure the 3PL Company Uses Latest Technology
Make sure the 3PL technology seamlessly integrates with your business systems and provides real-time visibility. Moreover, the company should help you make strategic decisions using predictive analytics. Thus, request a demo of their technological capabilities before you invest the future of your business.
3. Know 3PL's Financial Status
Ensure that the 3PL company has decent growth histories, significant plans for the future, and has the power and required resources to support you. Additionally, have a detailed look at the services offered versus the price. This will help you decide whether you should opt for slightly more expensive companies for added values or not. You can compare between competitors based on the services they provide to ensure you are settling on the right deal.
4. Build Relationships with Multiple Contacts Within 3PL
Do a thorough background check on your 3PL. In addition, to know more about the company, develop relationships with multiple people within the company and improve transparency between you and the 3PL, especially when you are thinking of doing business for a long period of time.
5. Make Sure 3PL Understands Liabilities and Other Legal Issues
When situations go south on you, it always helps to have a set of parameters for who is dealing with and is liable for what. Moreover, it also helps that your 3PL is in compliance with insurance plans, safety policies, and laws when you are involved in international trade. Thus, set some standards that offer reassurance that everything is legal and there is no scope for fraud.
Partnership with a 3PL is the most important deal for your business if you are handling the shipment of at least 10 items per day. It should be based on trust, transparency, and good performance. The moment you sign an agreement with a 3PL, you put your brand image and your valuable products in the hands of that company. Thus, make sure it carries your company's values, method of business, and work ethics apart from your products.
This was a guest post by Sharmistha Sarker.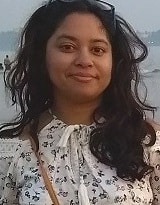 About the Author
Sharmistha Sarkar has always had a keen interest in reading and writing. Though an engineering graduate, she forayed into the field of writing due to her love for words and the urge to do something different. Allied Market Research has given her the chance to gain knowledge about different subjects as a senior content writer.