Importing Apparel from China – Is It the Best Choice?
This is a guest post by Boris Hodakel.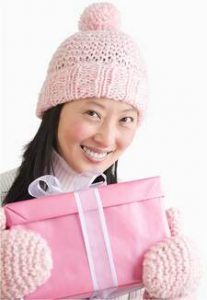 Entering the apparel market with a global manufacturing partner should be done carefully, as some countries get low ratings among worker rights organizations. China leads in exports for textiles and clothing, but has been heavily criticized for worker rights violations. It's more advantageous to first look at countries with the best clothing manufacturers before committing to a global partnership.
Reasons for Importing from China
China is the top clothing manufacturing nation in the world with over $190 billion worth of textile and clothing exports, according to 2016 data from the World Bank. The United States, by comparison, sold $16 billion in apparel exports that year. A top priority when selecting an apparel manufacturing partner should be one that already does significant global business from a country with a strong infrastructure for exports. China exports more apparel than the next four countries combined.

For several decades, China has played an important role in U.S. business supply chains by providing low-cost products for consumers and millions of jobs for Americans. Together, the U.S. and China as the two biggest economies account for 40 percent of total global production. However, the U.S. trade war with China, in which tariffs can negatively impact U.S. discount retailers such as Walmart, Big Lots, and Dollar Tree, has caused volatility in the U.S. stock market.
Why China Is Becoming a Difficult Choice
Despite leading the world in clothing exports, China's market share is declining. President Trump's trade war with China has contributed to this decline, as tariffs have discouraged consumers to pay higher prices on goods made in China. In recent years, the fashion industry has sought to diversify among global partners as they do less business with China. Despite a 10 to 25 percent tariff placed on goods from China, the U.S. economy grew by 3.2 percent in the first quarter of 2019. Economists, nevertheless, say higher tariffs will cause economic strain on consumers and American companies that depend on other nations for manufacturing.

From 2009 through 2015, China saw rising worker protests and strikes, as reported by CNN and documented by the Hong Kong-based film We The Workers. Strikes and protests grew from under 200 to over 2,500 during the period.

Another reason for having reservations about partnering with a China-based manufacturer is that the country regularly gets poor ratings for worker rights violations. American consumers and business owners are becoming increasingly concerned about social responsibility among corporations. This responsibility includes focusing on diversity, human rights, worker rights, environmental protection, and energy efficiency. Despite its dominance in manufacturing solar panels, China factories tend to be powered by traditional fossil fuel plants.
Alternatives to China
Several European countries have positive track records on both worker rights and the environment, making them attractive places to find an apparel manufacturer. Studies show that Europe has the best environmental record on the planet when it comes to manufacturing. Key European nations to investigate, all in the top ten apparel exporting nations, include Italy, Germany, and Turkey, which is also part of Asia. Top rated nations for worker rights include Iceland, Norway, and the Netherlands. The top environmental nations, according to Yale, are Switzerland, France, and Denmark.
Newcomers to the Apparel Industry
Getting into the apparel design industry is much easier than last century thanks to digital technology and working with freelance graphic design specialists. Once the idea stage, which includes a drawing or description of a design, has been established, the next stage is to create a product sample.
Sewport CEO Boris Hodakel said in a recent interview with Boots, Shoes, & Fashion, "You can do this either with a small sampling studio or get it done with a manufacturer before bulk production." Sewport works with companies and entrepreneurs to take a product from the idea stage to putting it on the market.
Conclusion
At one time China was favored by American fashion designers for teaming up with manufacturing partners to make apparel products. But a U.S. trade war with China and other developing nations has made this option more difficult.
Ultimately, more and more companies are looking toward corporate social responsibility as part of their marketing and visionary goals. Importing from China can work for high profit margin products, but choosing a European alternative would be better for a U.S. company's reputation.
This was a guest post by Boris Hodakel.
Author Bio
Boris Hodakel is the founder and CEO of Sewport – an online marketplace connecting brands and manufacturers, former founder of various clothing manufacturing services. He is passionate about e-commerce, marketing and production digitisation. Connect with Boris on LinkedIn.