Ocean carriers face a shortage of containers in the coming months as the demand for cargo exceeds the existing equipment capabilities of most or all Carriers.  I guess when they all ordered vessels a few years ago no one had the foresight to also order production of containers.  That is like buying an iPod, but never purchasing a set of earphones.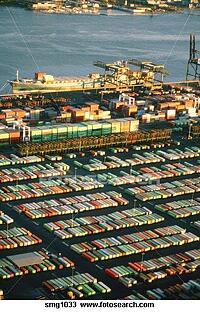 It is reported that the box to vessel capacity ratio will drop to 1.99 from 2.03 which is the lowest on record.  In the past 10 years worldwide container inventory only increased about 7%, while vessel production increased about 11%.
Although part of that reason was a huge stoppage of everything during the recent "great" recession, as Carriers refurbished or "cull" old boxes to save on cost, and will undoubtedly do the same this year. Another reason carriers stopped making new boxes is because several focused on specialty equipment and reefer boxes.
Right now the industry is looking at a total fleet growth of about 9% this year.  A total of 287 ships will be unveiled this year (1.42 million TEUS).
The markets that will be hit the hardest will be export markets in the U.S. and Europe as the equipment is needed in Asia.  So this will result in delays similar to that of space issues last year in the TP Trade.
No doubt Carriers will use this as a reason, albeit legitimate, to raise freight rates again as they all deal with the over capacity issue of vessels compared the demand in freight this year. Currently there is a lot of downward pressure on eastbound freight rates from Asia.  However, as we speak, most carriers are rushing production of new boxes, led my Maersk.
They have also basically put the brakes on the scrapping of old boxes.  Normally all carries combined scrap over 200,000 TEUS  worth of old containers every year.  Now there is expected over 700,000 TEUS worth of new equipment being built this year.
So the problem is primarily for this year, and will be felt most during the peak months between June and Sep.  The biggest problem for the carriers is the rising cost in this production, which they will find a way to pass on to the shippers no doubt.
Key Takeaway – Buy stock in container manufacturing companies.  If you are a shipper, secure your relationships with people who can gurantee equipment this year, so you don'tend up like last year.
If you are looking for a reliable shipper with equipment certainty:

Devin Burke