Don't look now, but Black Friday is next week and so many shippers are thinking they'll have to get lucky to receive their imports and have products on shelves for the holiday season.
If luck plays a part in operations going smoothly at ports, then ports have not been lucky in a while. Congestion at the West Coast ports, especially the Ports of Los Angeles and Long Beach, have dominated international shipping news. Every time you look at shipping news, things seem to be worse.
Finally, this week has brought some good shipping news for shippers. However, there is still plenty of bad when looking at the port congestion situation and plenty of ugliness between the Pacific Maritime Association (PMA) and the International Longshore and Warehouse Union (ILWU) as shippers feel like their cargo is a hostage in contract negotiations.
So in today's blog, we take a quick look at the Good, the Bad, and the Ugly in the news surrounding West Coast port congestion that's affecting shippers. That there is a "good" section suggests the tides of fortune may be starting to turn in the favor of ports and shippers.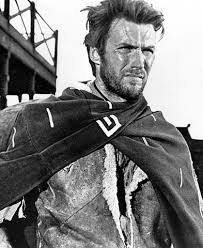 Here to help us look at the good, the bad, and the ugly is Clint Eastwood. Okay, that last sentence isn't true, but you can imagine his voice reading this blog to you if it makes you feel better. Do you feel lucky? Well, do ya, port?
The Good
Port Congestion Surcharge Postponement:
Carriers have postponed Port Congestion Surcharges (PCS) that in most cases were going to cost shippers $1,000+ per container.
Shippers actually have themselves to thank for this one. Backlash from shippers was so pronounced, the Federal Maritime Commission (FMC) got involved and carriers backed off on the fees. PCS have not been cancelled altogether, but carriers have announced PCS will not be implemented until further notice.
Even though PCS have not been completely removed from the picture, there is a decent chance they will not go into effect at all. If carriers never get their PCS going, expect a series of General Rate Increases (GRIs) in the future to try to make up for costs associated with port congestion (maybe that sentence should have gone in the Bad section).
Extra Storage to Relieve Congestion:
The Port of Long Beach has been serious about finding solutions to the congestion crisis occuring there. Last Thursday, the port's board approved extra storage space that will be operated by a private company as a "Temporary Empty Container Depot" which could significantly help the congestion at the port.
Here's how it is described in the release announcing the storage space from the Port of Long Beach:
Acting to relieve cargo delivery delays, the Long Beach Board of Harbor Commissioners on Thursday approved the use of Port of Long Beach property as a temporary site for the storage of empty containers, which will help to free up needed equipment to move cargo out of shipping terminals faster.
The "Temporary Empty Container Depot" will be operated on 30 acres of a vacant, undeveloped area on Pier S on Terminal Island.
The temporary depot will help put back into circulation more of the chassis — the wheeled trailer-frames that trucks use to haul cargo containers. Because many terminals are congested due to the current peak in cargo volume and have no room to accept empty cargo containers, more space is needed to temporarily store those empties. The temporary empty container storage depot will provide a location for truckers to deliver empty containers and remove them from a chassis, and then use the chassis to pick up and haul loaded containers to their destination.
"The depot could be ready to start accepting empty containers in two weeks [one week now], which would bring some needed relief to our tenants and the entire supply chain," said Jon Slangerup, Port of Long Beach Chief Executive.
The Bad
No Federal Mediator
Despite pleas from shippers, President Obama refuses to use his influence to encourage the PMA and ILWU to use a federal mediator in the resolution of the turned ugly contract negotiations which have been making a bad situation at the ports worse.
The following quote from a Journal of Commerce article sums up the White House's position on the situation well:
"Just last year, there was a long negotiation at the East and Gulf Coast ports," White House spokesman Frank Benenati told Bloomberg in an e-mail. "And just as the two sides in that case were able to resolve their differences through the time-tested process of collective bargaining, we're confident that management and labor at the West Coast ports can do the same."
Interesting that the White House would point to the negotiations between the ILA and USMX on the East Coast because federal mediation was brought in on that situation in order for the negotiations to reach resolution.
Truckers Strike
The word "strike" is not one shippers want to hear right now in connection with the ports. But in the background of all this congestion and the ugliness between the PMA and ILWU, there are truckers who want to unionize and are picketing to make their voices heard.
Teamsters affiliated Justice for Port Truckers is picketing port drayage companies Green Fleet Systems, Pac-9 Transportation, TTSI, QTS Inc., LACA Express, and WinWin Logistics over wage theft and misclassification.
Demonstrations and picket lines from these truckers also show up at the Ports of Los Angeles and Long Beach. Currently, operations at the ports do not seem to be affected, but if the ILWU decides to honor these truckers' picket lines at the ports as ILWU members did back in July, there is nothing in place to force the union members back to work.
The Ugly
Tension & Accusations Between PMA & ILWU
No surprise that the ILWU contract negotiations is the ugly as this has been sprinkled through the whole blog. Negotiations that seemed to be going well turned ugly between the PMA and ILWU at the beginning of November.
The most recent headline from the PMA on the situation is Longshore Union Slowdowns Continue in Advance of Critical Holiday Shopping Season.
In that release on November 13th, the PMA says the ILWU "continues slowdowns in Seattle and Tacoma, walks off job in Oakland and refuses to dispatch hundreds of skilled workers in Los Angeles and Long Beach"
The ILWU continues to deny orchestrating slowdowns, saying the PMA is deceitfully blaming them for the port congestion problems that are hurting so many shippers.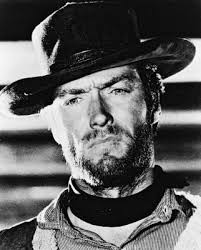 Conclusion with Clint
What do you think about this whole situation, Clint?
Yeah, I think that disdainful look on Mr. Eastwood's face says it all.
At Universal Cargo Management, we monitor the situation at the ports closely and use this blog to keep you informed on the latest happenings in international shipping news.