Why Are Ocean Carriers Doing "Risky" Shipbuilding?
For years, ocean carriers struggled with overcapacity. It pushed freight rates low, and they lost billions. Over the last couple years, carriers learned more discipline with capacity. Over the course of the pandemic – even at the beginning when demand dipped – carriers controlled cargo space so tightly that freight rates have soared to record highs. Add in a demand surge, and carriers are making billions. During this upswing, carriers started ordering new ships built.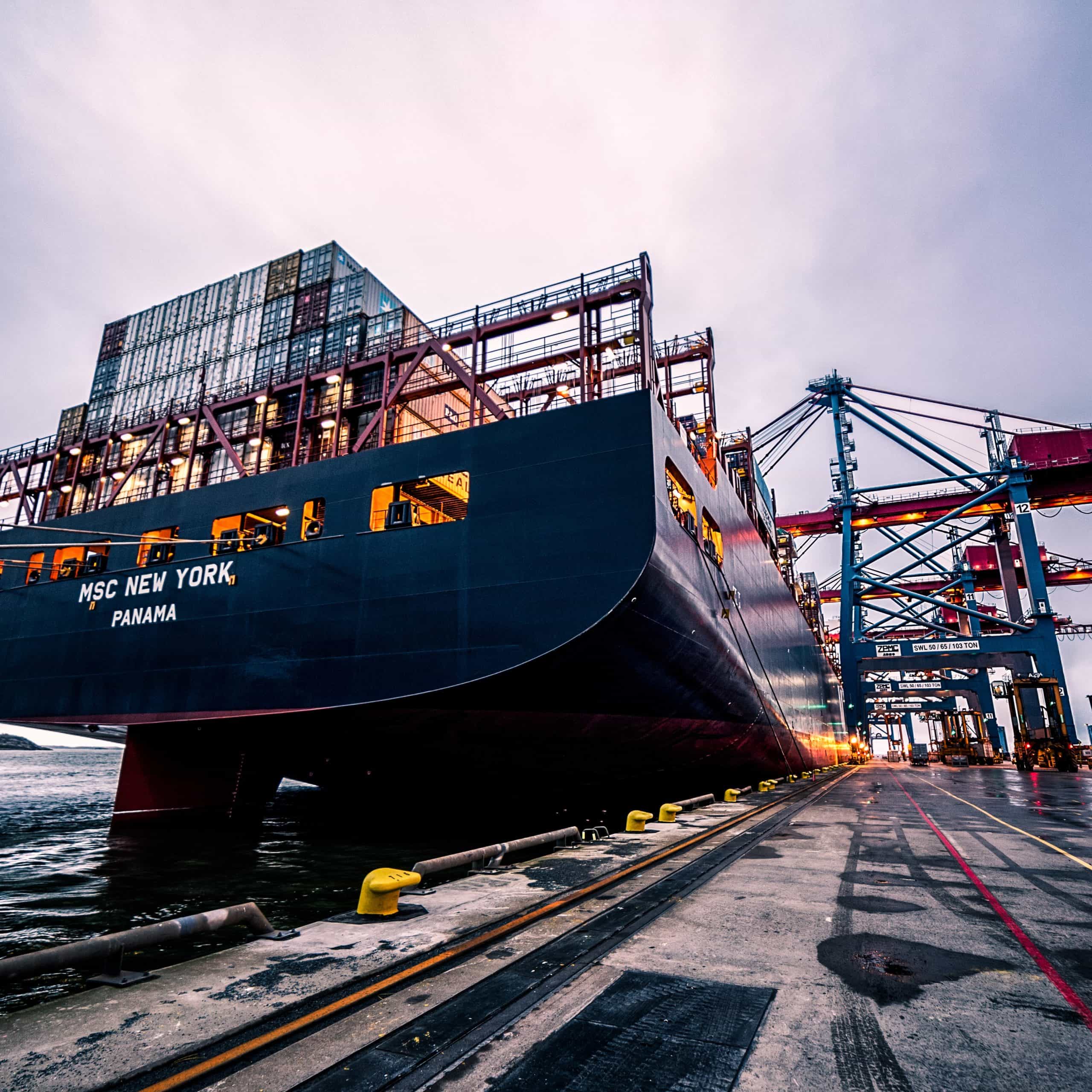 In two years, when many of the new container ships get delivered, this surge in shipping demand we're seeing will be over. Why are carriers ordering these ships? Isn't this a risk of returning to overcapacity? Lower freight rates? Possible losses again?
One international shipping expert, maritime research firm Drewry's senior manager for container research Simon Heaney, was quoted in a Loadstar article as saying he didn't understand it:
"I don't understand why owners are so desperate to acquire new ships that are going to take at least two years to be delivered," said Mr Heaney. "They are not going to arrive in time to cash in on this boom and all they are really doing is to potentially increase the risk of overcapacity returning to the market after a few good years of repairing the situation."
In Tuesday's post about Drewry's prediction that freight rates will remain high for at least two more years, I promised I would give reasons I believe carriers have for ordering these new ships. Now it's time deliver on that promise.
Renewing the Fleet
First off, there are always shipbuild orders on the books in the international shipping industry. Ships do not last forever. Old ships have to be replaced by new ships. There is also a general increase in shipping volume year upon year to keep up with. There is a hefty increase happening right now in new ships ordered, but not to the level that resulted in the overcapacity crisis carriers faced during the last decade.
Greg Miller gave some numbers to that effect on newbuild orders at the end of March when he wrote an American Shipper article on the "now-booming" container ship building industry:
According to the latest figures from Alphaliner, the orderbook as of Friday was 401 container ships totaling 3.63 million twenty-foot equivalent units (TEUs). The orderbook is 15.3% of the on-the-water fleet's capacity measured in TEUs, up from a multi-decade low of just 9.4% in mid-2020.

However, today's ratio pales in comparison to an orderbook-to-fleet ratio of over 60% in 2008. "An orderbook of 15% of the fleet is normal," assured Stefan Verberckmoes, shipping analyst and Europe editor at Alphaliner, in an interview with American Shipper. This is an orderbook level that makes sense to renew the fleet and handle annual cargo growth.
Ships get taken out of rotation, retired, and scrapped by carriers all the time. Not every TEU ordered means capacity goes up by that amount. It may be a bit premature to worry about this current shipbuilding spike resulting in overcapacity.
Optimizing Ship Size
For the last decade, there's been a trend in the international shipping industry toward bigger ships. Bigger ships created more fuel economy and helped carriers and their alliances pack more cargo into fewer sailings. Yes, these ships have also increased risk for shippers by making it hard for them to disperse cargo and added congestion at ports. But what does that matter when carriers are saving money?
During the pandemic, near-countless blank (cancelled) sailings followed by a huge surge in online shopping and shipping demand resulted in carriers needing to deploy much smaller, faster ships to deliver goods. The ordering that has since happened has focused on increasing the ships in both of these two size classes.
Miller reports:
For 2020 overall, almost all of the orders were for megamaxes or for smaller ships (2,500 TEU or below) used primarily for intra-Asia trades. There were only a few "neo-Panamaxes" — ships of 12,000-16,000 TEU with 20 container rows on deck that can traverse the new Panama Canal locks. There were virtually no orders in the midsize 5,000- to 9,000-TEU categories. Newbuilds were either very big or very small.
One reason carriers are ordering ships is to continue optimizing the ship sizes in their fleet.
Meeting Ship Emission Regulations
The big story of 2020 was supposed to be IMO 2020. As of January 1st 2020, the International Maritime Organization (IMO) required a 0.5% sulfur cap on fuel emissions, lowered from 3.5%. Carriers have to keep working to make sure all the vessels in their fleets are compliant.
There were some violations that happened in 2020, but after the pandemic hit, it didn't seem like inspecting ships for compliance was done as fully as it would have been if COVID restrictions, increased demand, and port congestion hadn't limited port authorities' resources in checking for compliance.
I expected there to be more shipbuilding based on making cleaner ships than there appears to have been. However, keeping ships coming in that are either equipped with engines designed for cleaner fuel or built with scrubbers to clean the more traditional fuel does come into play.
Leading up to 2020 (and during 2020), shipyards fell way behind in retrofitting previously-built ships' engines with scrubbers. It makes sense there would be an increase in replacing older ships than trying to retrofit all of them.
Carriers Can Afford It
Perhaps this is one of the biggest reasons for the increase in new shipbuilding orders. Right now, carriers are flushed with cash. I already mentioned how carriers are making billions of dollars right now. Some are making billions in single quarters. During a moment when carriers have the capital to spend seems like a good time to invest in the future.
A combination of overcapacity and massive losses led to carriers majorly decreasing orders in recent years. Now that they have capacity under much better control and are seeing excellent profits, it makes sense an increase in orders would occur. Of course, carriers will still need to be mindful to keep capacity under control.