The Eggie Files is an official selection of the 2011 Chicago South Asian Film Festival (CSAFF2011)!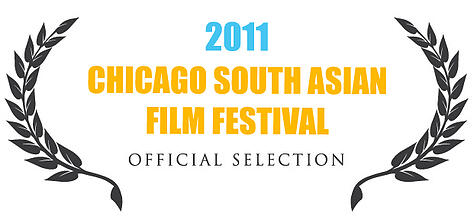 CSAFF2011 is a film festival held at the Chicago Cultural Center and Columbia College Chicago Friday, September 30th to Sunday, October 2nd, 2011.
This will be the second year of this festival that is "dedicated to fostering a diverse cinematic experience by promoting films that represent South Asian perspectives..."
The Eggie Files will receive its Chicago screening premiere at the festival's Shorts Session A on Saturday, October 1st at 12pm. Episodes 1 & 2 will be played back to back.
After the screening of the shorts, there will be a Q&A with filmmakers, including Snehal Patel (FearlessProductions.tv), writer/director of The Eggie Files.
Click here to buy tickets.
Universal Cargo Management hired Snehal Patel to create the comedy webseries taking place in Universal Cargo's Los Angeles Headquarters located in Culver City.
If you can't make it out to Chicago for the festival, check out The Eggie Files episodes below.