100% Air Cargo Shipped on Passenger Planes to be Screened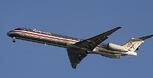 Frequent air cargo shippers, are you ready? Starting August 1st the
Transportation Security Administration
(TSA) will begin enforcing the 100% screening requirement for all air cargo shipped on passenger plans. This is in accordance with the 9/11 Act of 2007 and helps to close the security gap that many argue left our passenger plans open to possible terrorist attack. Each year more than 6 billion pounds of air cargo are shipped on passenger planes. While this new bill will now require all of this cargo to be screened prior to boarding, air cargo shipped on cargo planes, 75% of all air cargo, will not need to meet this new requirement.
While some may argue that this shift to 100% screening will mean the end of passenger plane cargo shipment others are getting ready to meet the new requirements. Airports are already investing in new equipment and huge X-ray machines to aid in the screenings. To help ease the load on airports, cargo can also be inspected by one of the more than 800 independent facilities that have been certified by the Transportation Security Administration.
The impact for shippers is that air cargo shipment rates will likely increase. The increased equipment and time needed for screening will lead to higher shipment costs. Also, the time needed to ship the goods could also increase. Many airports will now require shipments to be delivered earlier in order to have enough time to be properly screened.
The TSA has also created a program called the Certified Cargo Screening Program (CCSP) to allow business to become Certified Cargo Screening Facilities (CCSFs). For more info on some of the pros and cons of becoming a CCSF check out this blog post on Logistics Today. The TSA website also has lists of where to find an Independent Cargo Screening Facility that has been TSA approved.
For companies with large volumes of air shipments it is important to start reviewing how these changes will impact your business now so you can be ready for a smooth transition come August 1st.

Source: Air