4 International Shipping Issues for U.S. Importers & Exporters
International shipping is an industry with many moving parts. In order for international shipping to run smoothly for importers and exporters, all those parts have to be coordinated and clicking like a well-oiled machine.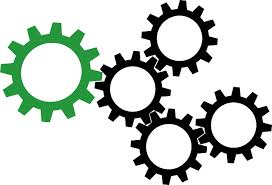 Unfortunately for U.S. importers and exporters, several cogs and gears of the international shipping industry's logistics machine are not turning like they're supposed to presenting problems for shippers and challenges for the whole international shipping industry.
Right now there are no fewer than 4 major challenges facing international shipping in the U.S. that create major concerns for importers and exporters.
Making things even trickier is each problem compounds the other problems, creating cycles of problems with each wobbly rotation of a gear.
For example, a trucker shortage adds to delays and congestion at ports and delays and congestion at ports pushes drivers away from the industry, adding to the trucker shortage problem.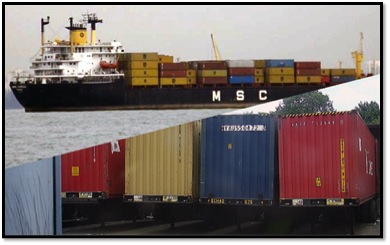 I can't help but be reminded of Fat Bastard's line in Austin Powers, "I eat because I'm unhappy, and I'm unhappy because I eat. It's a vicious cycle."
These international shipping challenges are creating a vicious cycle that's making many U.S. importers and exporters unhappy right now.
Here are the 4 major international shipping issues affecting U.S. importers and exporters right now:
1. Trucker Shortage
Already mentioned above, a trucker shortage problem plagues the international shipping industry and looks to get worse before it gets better.
Hiring new truckers to the industry is no easy feat in the current market. There simply are not enough truckers out there to handle the demand that currently exists for trucking. This makes delivering imports to businesses and stores and door pickups of exports a major concern for U.S. shippers.
What are being seen by many shippers and logistics professionals are delays in pickups and arrivals, rising costs and fees, and increased port congestion.
You can read all about the trucker shortage problem in our blog:
Trucker Shortage Problem For International Shipping & U.S. Economy
2. Port Congestion
Port congestion has already been hit on, but there are many more factors to it than the trucker shortage problem.
"Speaking at the annual Port of New York / New Jersey industry day last week, [Federal Maritime Commission (FMC) commissioner William] Doyle said port congestion was a threat to the economic well-being of the nation," the Load Star reported yesterday (Wednesday, October 15th).
Nowhere is congestion a bigger problem than at the Southern California ports of Los Angeles and Long Beach. Those just happen to be the biggest U.S. ports by cargo volume too.
Port congestion is causing major delays in cargo delivery, increased fees and costs on shippers from both carriers and truckers, and is causing truckers to leave the industry.
To read all about port congestion at the Ports of Los Angeles & Long Beach, check out the following blogs:
Congestion at Ports of L. A. & Long Beach Getting Worse, Not Better
5 Factors Causing Congestion at the Ports of L.A. and Long Beach
3. Rail Congestion
In OOCL's North America Operations Update for the Week of October 13th, 2014, the carrier reported that despite BNSF (which operates one of the largest freight railroad networks in North America) moved the largest weekly unit volume of the year, the railroad network experienced no major interruptions across the North, Central and South regions.
That's good news; however, the Midwest is experiencing serious congestion.
"In Chicago, which remains a source of congestion associated with heavy volume and interchange switching, BNSF will continue to evaluate and, in some cases, implement the re-routing of trains through alternate gateways, such as Kansas City and St. Louis," OOCL reported.
OOCL also mentioned continuing expansion and maintenance work in the upper Midwest and Northern Plains ahead of winter's arrival. Last year's harsh winter caused rail (and port) delays and congestion problems. This winter is expected to be another severe one.
The maintenance and expansion mentioned above is not enough to solve major rail congestion problems currently happening.
A soybean farmer from southwestern Minnesota and an official of a taconite mine in the northeast, and more than a dozen others, came to the same conclusion: Significant railroad delays throughout the Upper Midwest are hurting nearly everyone in business.
An oil boom in the U.S. is a big factor in the rail congestion, which also has a domino effect on shipping across the country. Many businesspeople blame the rail companies for giving preference to oil as more oil trains can be seen on the tracks.
The TwinCities.com article went on to quote BNSF Railway Co.'s Brian Sweeney:
"There is a perception out there that we are prioritizing oil," Sweeney said. "That is not at all true. … Everyone's service has suffered."
As that service has suffered, so have many importers and exporters when it comes to getting their cargo shipped. It should also be noted that rail hubs at ports that suffer congestion tend to experience delays and congestion problems as well.
Which brings us to a major contributor to those congestion and delays at the ports and rail hubs just mentioned…
4. Chassis Shortage
Again, this is a problem that doesn't seem like it will be solved right away.
Since carriers stopped supplying chassis for U.S. cargo shipments, new fees and delays started hurting importers' and exporters' bottom lines.
There are severe shortages at all of the Southern California chassis pools. This is a major factor in causing port congestion and truckers to leave the industry.
We have a couple of blogs you can check out to read all about the chassis problem or chassis crisis as it has also been dubbed:
Chasing Chassis Slows International Shipping
What's Up with these Chassis Fees on My International Shipping?!
Challenges are not the end of the world for U.S. shippers.
There is still plenty of money for your business to make with the importing and exporting of goods. Universal Cargo Management is always here to navigate the challenges of international shipping for you so you can focus on keeping your own business running like a well-oiled machine.

Source: Export