8 Trends that are Transforming the Future of Freight Management
Guest Post By Kevin Hill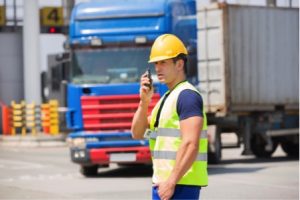 The freight management industry witnessed some massive changes in 2016 and some of these are likely to last beyond 2017. Shipping services and logistics providers are now trying to adapt to these trends to survive the disruption. Below are 8 big breakthroughs that will further push the boundaries of logistics management and stay dominant globally:
Incorporating Automation
Robotic systems are now taking over all the tedious and time-consuming tasks of picking up goods and placing them in warehouses. The use of robotic technology in loading cargo on tow trucks and container ships and unloading it at distribution centers and delivery points has bridged the gap between customer demands and business needs.
Shifting towards Sustainability
Logistic management is going green by implementing practices and strategies that conserve energy and reduce the carbon footprint. From making carrier fleets more energy-efficient to limiting the count of empty trucks traveling to distribution centers, the freight management sector is saving thousands in the pursuit of protecting the environment. When it comes to sustainability, companies are minimizing the number of shipments needed by installing truck scales that accurately measure truckload capacity while preventing overloading.
Outsourcing Vital Business Operations
Outsourcing is one of the logistics management trends that is altering the way services are delivered whether it is the handling of freight data, managing transportation, making payments, analyzing big data or adoption of automation. Outsourcing administration has doubled the operational efficiency of third party logistics using decade-old tools and procedures. The rates that were earlier determined by classification are now being calculated by density which requires that shipping companies assess everything from size and weight to demand and availability. Outsourcing offers a cost-effective solution to staying efficient, improving productivity, and bringing in more profits.
Expanding Service Capabilities
Logistic management is struggling with the increasing shortage of truck drivers which has created the need to adopt advanced technology or implement a strategic approach to freight management. This shortage is only expected to grow in 2017, so to expand service capabilities carriers are counting on third party platforms that facilitate real-time sharing of load information.
Enhancing Network Agility
Logistics management is expanding with increasing reliance on third-party networks and local shipping services for overnight pickups and same day deliveries of cargo. They are now also using smart pricing strategies and affordable cost models as a response to the sudden increase in shipping demands and eroding markets.
Ensuring Compliance to Changing Regulations
Regulations governing logistics management are undergoing rapid changes with a view to reducing the carbon footprint and emission of green house gasses. The most reliable way to meet the set levels for safe loads is to make use of robust truck scales that provide accurate results. Truck scales are custom-made with superior features and intelligent indicators to provide precise information that saves you from accidents and hefty overloading fines. Truck scales take the guesswork out of tight shipping schedules that raise capacity concerns and ensure that every truck is only carrying loads at optimal capacity while staying compliant.
Embracing IOT Technology
Internet of Things – This new concept is making waves in freight management by bringing machine-to-machine technology that works with negligible human interference. The use of drones and autonomous vehicles for delivery of products is just the beginning. Warehouses and distribution centers are also being automated with sensor technology and RIFD tagging for speedy and streamlined operations.
Deploying Data Analytics
Digital management has made it much easier to record and store data for analysis. The insights derived from data analytics can be integrated with customer systems and third party logistics for improved operational efficiency and customer service.
Implementing these capabilities for your company's logistic management can help you improve your standard operating procedures and survive in a highly competitive market even as your competitors erode. From meeting consumer demands and ensuring compliance to addressing driver shortage and incorporating advanced technology, each of these is a means to making your freight business more competitive and shipping faster and more affordably.
Author Bio:

Kevin Hill heads up the marketing efforts and provides technical expertise to the sales and service teams at Quality Scales Unlimited in Byron, California. He enjoys everything mechanical and electronic, computers, the internet and spending time with family.