Carving Carrier Competition: Cosco & China Shipping Form Alliance
Yes, it's another story of shrinking carrier competition in the international shipping industry.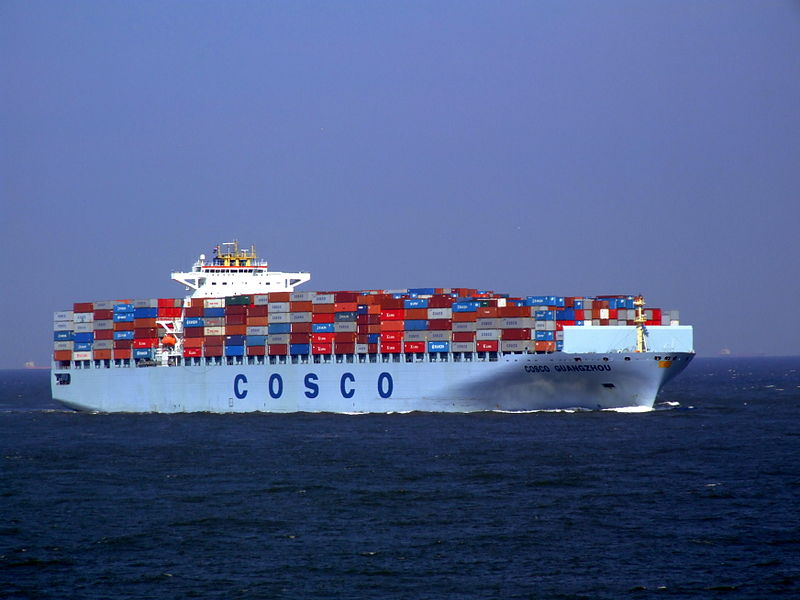 China Ocean Shipping Co., perhaps better known as Cosco, and China Shipping Co. are forming an alliance.
The international shipping industry has gone through some tough years of late, but we've often blogged about unfortunately timed ship ordering, overcapacity, and economic downturns pushing carriers into losses so we won't do it again in this blog. What we will point out again are all the carrier alliances being formed.
Back in January, we did a Hunger Games of the Sea blog series about the moves and counter moves shipping companies have been making in attempts to dominate or just survive in the tough international waters of cargo freight shipping. The biggest focus of the series was on all the alliances being formed between carriers.
There's the G6 Alliance between Hapag-Lloyd, NYK Lines, Orient Overseas Container Line, Hyundai Merchant Marine, APL, and Mitsui O.S.K. Lines; the CKYH Alliance between COSCO, K Line, Yang Ming, and Hanjin that Evergreen joined forces with; and the—dare we speak its name—P3 Network Alliance.
The P3 Network is between the three largest carriers in international shipping: Maersk, Mediterranean Shipping Co., and CMA CGM. This has caused many to fear what will happen to the market when this alliance goes into action.
We shouldn't have to wait much longer to find out. The U.S. Federal Maritime Commission (FMC) is expected to approve the alliance this month. With conditions attached to ensure fair treatment for smaller competitors, freight forwarders, and fuel providers, of course.[1] I think I can already feel some readers from those groups rolling their eyes at that.
The Wall Street Journal had a nice quote on the FMC approving the P3: "The FMC already sees this as more of a partnership rather than a merger, so if it gets the necessary safeguards for fair competition, the P3 will be approved."
Of course, full out mergers are not out of the question in the battles carriers are waging for market share.
Hapag-Lloyd and CSAV are working on a merger between their respective shipping companies.
But what we're adding to the list right now is the alliance between Cosco, the world's 5th largest container shipper and China Shipping Co., the world's 9th largest container shipper.
There are some who even speculate that this alliance could be the first step toward an actual merger. Check out this from the Wall Street Journal:
"The agreement does not constitute merger talks, but it represents a solid step towards becoming a consolidated Chinese container carrier," said Alan Murphy, chief operating officer at container shipping consultancy SeaIntel Maritime Analysis, in a note.[2]
These two companies used to be fierce competitors. That they're able to put aside their history battling each other says a lot about how carriers are viewing the international shipping industry today.
So we keep seeing the oceans of carrier competition shrink. It seems summed up well by a Zhang Yongfeng quote in the Wall Street Journal. Yongfeng is deputy director at the Shanghai International Shipping Institute and his words were:
"It is increasingly challenging for a standalone shipping operator to operate on international trade lanes."
Perhaps the thoughts and feelings of the carriers about that challenge could be summed up simply with the two word expression that also conveys my thoughts and feelings as I'm trying to potty train my son: "Oh, crap."

Source: China