China Exporters Sell On eBay & Make Millions–Can You With Imports?
by Jared Vineyard
eBay released a report called The Asian Exporters Index that revealed some incredible numbers about Chinese exporters selling internationally via the site.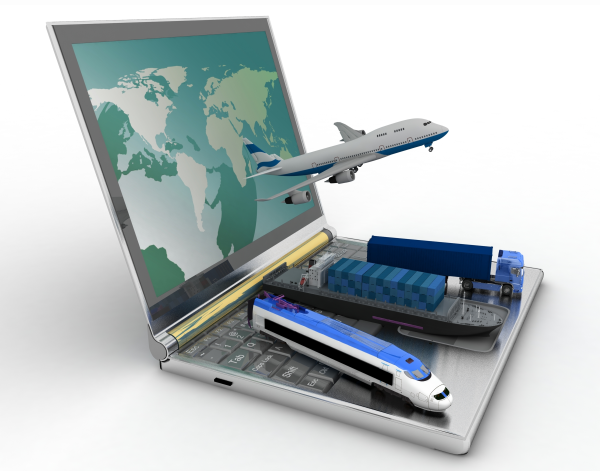 One of the big stats which stands out to me is the number of exporters in China making over a million dollars a year in sales.
"In China, 65 exporters turned over more than US$1 million, with the largest recording annual sales of over US $14.3 million."[1]
65 exporters making more than a million per year!
Expand the geography a bit with an eBay report from November of 2012 to eBay sellers from China, Hong Kong, and Taiwan and you get more than 7,500 exporters selling more than $100,000 a year internationally to online shoppers and 598 exporters selling more than $1 million a year.[2]
And I thought 65 exporters making more than a million per year was a big number.
Not all those millions in sales from the 2012 report were made through eBay. They also include online sales through similar sites like Amazon.com and the companies' own websites, but the data shows how lucrative online sales can be, even in doing international business.
The great thing about sites like eBay and Amazon is that you can sell online without having to build your own website. It doesn't hurt to have your own site, but the cost and time of building a site, maintaining it, and getting traffic to it is not needed to be successful in business.
Asian companies are experiencing this first hand. "eBay said an increasing number of Asian brands and manufacturers are partnering with it to build global businesses, and said its Asian exporters are experiencing a 26% jump in annual sales across the region."[3]
Many manufacturers in China are shifting from a business-to-business exporting model to selling directly to consumers.
So instead of focusing on exporting their products wholesale in great bulk to an importer in the U.S., who then sells the goods individually to consumers in this market, manufacturers in China are taking to sites like eBay and Amazon to sell individual products to individual consumers in this market (and others as well).
There are a couple things increasing the ability of businesses in China to increase export sales directly to consumers, specifically in the U.S.
Perhaps the biggest is a new USPS deal. According to an eCommerce Bytes article:
The U.S. Postal Service entered into a deal with eBay and China Post last year to help Chinese sellers send small packages to the U.S. in a much shorter period of time than regular international delivery services. eBay revealed that the agreement has led to 30,000 parcels a day sent from its sellers in China, with package-tracking included.
Nearly 40% of eBay sellers in China are using the ePacket service to ship to the U.S., with over 80% of items delivered in five to 10 days.[4]
USPS is not alone in offering such services. Here at Universal Cargo, we have an Express4Air service that works similarly, delivering smaller packages, as single consumer goods would be, from anywhere in the world to anywhere in the world (and it delivers to most destinations in 3-5 days).
The world just seems to keep shrinking, making it feasible for manufacturers to sell straight to consumers.
If you're an importer of goods from China or wanting to get into importing goods to sell on sites like eBay, you don't have to get worried about Asian manufacturers selling directly to consumers. There's still room for you to make serious money importing goods from China, or elsewhere around the world, and selling it on sites like eBay or Amazon.
Just because many companies in China are now selling directly to consumers in the U.S., it does not mean that they won't also sell to you wholesale. And there are still plenty of companies in China (and Asia in general) who solely sell with that business-to-business model.
As a matter of fact, there are some distinct advantages you have (or would have) as an importer selling to American consumers on eBay than an exporter from China would have selling directly to those same consumers on eBay.
Imagine you were making over a million dollars per years in sales on eBay. You probably don't even have to imagine that big. Selling imported goods on eBay in the $100,000 range would be a major life changer for most of us, wouldn't it?
If exporters from China can make millions selling on eBay, why can't you selling imports on eBay?
In a couple blogs from now, we'll look at how to import goods from China (or elsewhere) to sell on eBay, Amazon, or even sites like Craigslist.
In the next blog, we look at the advantages you have importing goods to sell on eBay over manufacturers exporting goods they sell on eBay.

Source: China