China Fines Shipping Companies & Joins US & EU Antitrust Cooperation
China is going after container shipping lines for freight rate abuses and wants help from the U.S. and Europe.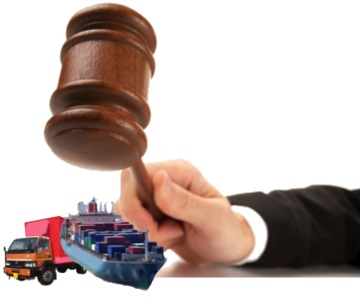 Antitrust is the big keyword in this story (yes, I realize I haven't used the word yet).
With the trend of carriers joining forces in the form of alliances to increase profit margins through operational cooperation, many in the international shipping industry have worried about the decrease of competition.
It is not as though there are no grounds for worry. While the alliances formed by the major container shipping lines or carriers are supposed to be strictly on an operational level and not cooperative in terms of advertising or price setting, there has been a high amount of price fixing that has caught the attention of antitrust agencies recently.
In fact, the FBI has been cracking down on price fixing, investigating major international shipping companies.
We first posted a blog on international shipping price fixing investigations back in 2013 with:
Holy Cargo Collusion, Batman–Shipping Companies Under Investigation!
Then back in October of 2014, we blogged about Kawasaki Kisen Kaisha Ltd. (K-Line) pleading guilty to price fixing with:
What's Happening in International Shipping News? Top 5 Stories
Next, we shared with our readers in February of 2015 that K-Line Executive Hiroshige Tanioka pleaded guilty for his involvement in a price fixing conspiracy in the blog: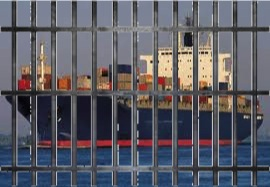 International Shipping Fought the Law & the Law Won
It didn't take long for us to announce a third shipping executive who pleaded guilty to price fixing. March of 2015 brought an announcement from the FBI that an executive from Japan-based Nippon Yusen Kabushiki Kaisha (NYK) pleaded guilty and we shared it in our blog:
FBI Takes Down NYK Exec for International Shipping Price Fixing
However, as active as the FBI has been in going after international shipping companies and their executives over antitrust law violations, some would argue that China seems to be the country most bent on stopping anti-competitive practices in the international shipping industry.
You may remember when the three largest shipping companies in the world, Maersk, Mediterranean Shipping Co. (MSC), and CMA CGM tried to form the P3 Network if you regularly read the blog here on Universal Cargo Management's website (I only wrote about a dozen blogs on the P3 Network that were posted here). The world of international shipping was pretty worried about this alliance and how it would affect competition. Apparently U.S. and European maritime regulators weren't overly concerned as the U.S. and Europe approved the P3. China, on the other hand, said no to the P3 Network.
Maersk, MSC, and CMA CGM accepted China's decision not to approve the P3 Network, but quickly went on to form other alliances. Worried about these alliances and others, China has been investigating shipping lines over antitrust issues.
Handy Shipping Guide reported that China fined over 20 shipping lines for antitrust or price fixing related activities:
The Chinese Ministry of Transport has fined 21 shipping lines a total of 4.25 million yuan (around $684,000) over allegations that they 'violated market conditions' on Sino-Japan freight routes by offering prices to customers at a lower than normal rate, negatively affecting the ocean shipping market average. The list of offenders includes some names well known in the world of logistics including Chinese and Taiwanese container carriers.
China initiated its investigation into the anti-competitive practices on the Sino-Japan trade in July 2014 and, in announcing the list of companies that have been penalised, the Ministry of Transport urged the international shipping community to keep the market fair, in order to ensure a stable and healthy development.
After imposing all these fines, China met with U.S. and European maritime regulators about closer antitrust cooperation in light of the closer cooperation between shipping companies with all their alliances.
Maritime regulators from the United States, China and the European Union agreed on Thursday to cooperate more closely to monitor increased tie-ups among shipping groups.
…
"With the continued growth in scope of carriers' cooperation, the authorities considered that monitoring of the sector warrants ever closer contact and better communication between competition and regulatory authorities," the European Commission, which hosted the meeting, said in a statement.
It's time to watch if Chinese, U.S., and European maritime regulators can be successful in doing what they're trying to stop shipping companies from doing, working together.

Source: China