Common Freight Shipping Mistakes
Guest Blog by Chris Compton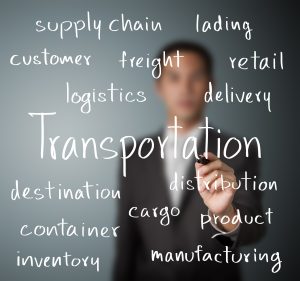 Time is money, and nowhere is that more apparent than in freight shipping. When you combine fuel, insurance, driver wages, permits, tolls and other related costs, the average motor carrier spends more than $63 per hour for each truck it has on the road. That means delays of any kind can add up quickly and result in higher costs for shippers.
Even the most experienced shippers make mistakes from time to time, and those mistakes can prove costly when they result in delays. Fortunately, many of the most common mistakes shippers can make are easily avoidable, provided they take the time to do things properly and with care.
For example, many upcharges assessed by carriers are triggered by something as simple as not having the correct weight classification for the shipment. That happens a lot as shippers try to estimate the weight of their shipment as opposed to getting an accurate weight. Other times shippers will fill out paperwork incorrectly, making things more difficult for the carrier and setting the stage for a slew of costly delays and additional mistakes.
One of the most basic mistakes a shipper can make is choosing a carrier that isn't equipped for the task, as not all carriers have the right experience for certain types of shipments. A simple check on the carrier's website or online customer reviews can help shippers avoid this mistake. Also, too many shippers fail to understand the terms of their carrier's insurance before shipping expensive or fragile items. If the shipment is damaged but not properly insured, shippers can say goodbye to more than just the items damaged.
Many times, shippers make the mistake of simply not packaging or preparing their shipments properly. Making sure loose items are secure, providing adequate packaging materials, and being extra-careful with fragile items are additional but necessary steps shippers need to take with certain items. In many cases, they can save themselves and the carriers time and effort by unitizing items on a pallet. This makes loading and unloading easier for the carrier and ensures better security for those items.
Even after a shipment has been properly packaged and loaded, a lot can happen after it hits the road. That's why it's important for shippers to take advantage of tracking options provided by their carriers. By keeping an eye on shipments during transit, shippers can have the option to alert carriers to any issues they see.
Although costly shipping mistakes can lead to big problems for shippers, most are small issues that can be easily fixed or avoided. If you're concerned about one of these issues cropping up with your next shipment, consult the following guide. It lists many of the most common shipping mistakes shippers can make, and what they can do to prevent them. Even a little delay can cost a lot of money, but a little time spent planning and preparing can save you just as much, if not more.
Author bio: Chris Crompton is a marketing manager for Transit Systems Inc., a leader in the shipping and freight industry since 1989. Transit Systems offers low rates and professional service on long-distance small moves and shipments.
SOURCES
https://www.slideshare.net/transitsystems/tsi-shipping-guide