Crane Infrastructure Driving Business Opportunity
Guest Blog by Nathan Gladwin
This short piece illustrates how clever foresight and business ingenuity combined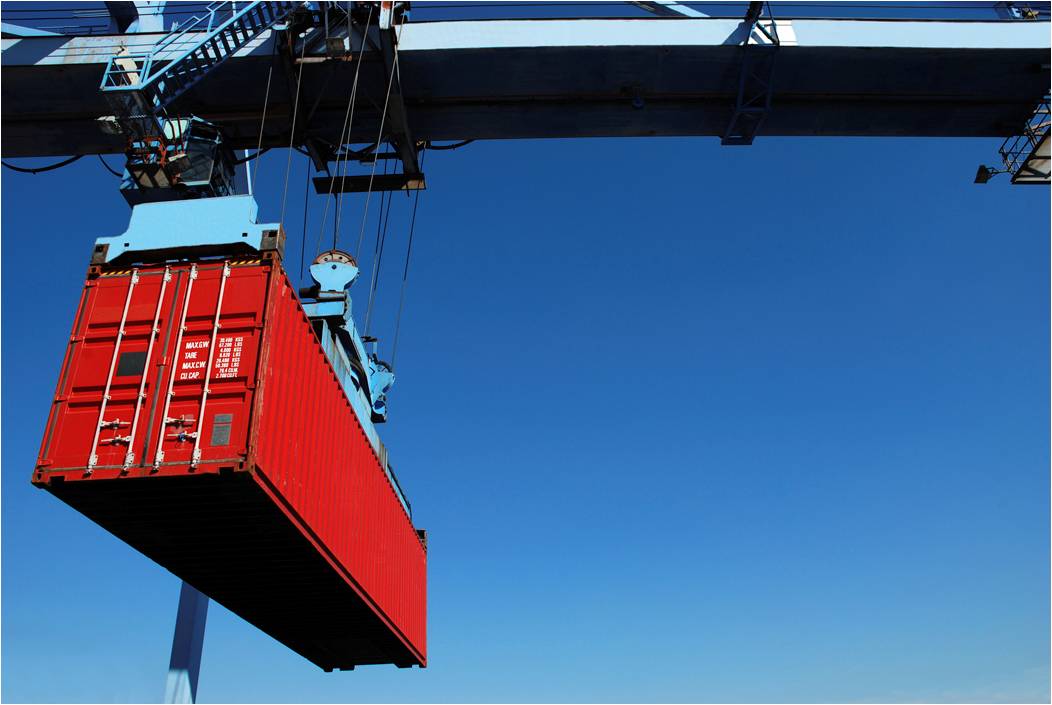 , in this instance, with the right lifting equipment can be highly effective in creating profitable business opportunities and relationships, which better a country's economy and international trade prospects.
In the United Kingdom the Teesport container terminals along the River Tees in Middlesbrough have recently been upgraded with four huge brand spanking new industrial overhead gantry cranes to the sum of 5 million pounds. (7.8 million US dollars)
The move was in response to the predicted growth and the subsequent demand for better logistics along the river's various container ports. The purchase of the new cranes includes benefits of improved speed, handling, efficiency, and overall capacity.
For example, more containers will now be able to occupy the same space due to the ability to place wider stacks than previously, also allowing them to be made taller. The new cranes also have a faster operational speed—that means more ships will be able to load and offload within the same time.
Last year alone, total volumes of shipping increased by over 45%, which is largely due to the presence of distribution warehouses for consumer supermarket retail giants Tesco and Asda who have sizeable operations in the area.
It's believed that up to 4,000 new jobs will be created and that the current infrastructure needs to be ready to cope with the new demand ahead of time. The Thai steel company Sahaviriya Steel plans to ship 3.5 million tonnes of steel each year out of the port when a local blast furnace begins fresh production at nearby Redcar.
These operations are all part of a 16.7 million (25 million US dollars) expansion taking place at Teesport's container ports. It is hoped that this will establish an internationally leading and recognised UK based logistics hub.
Written by:
Nathan Gladwin
Business Development Manager

Harold Potter sells cranes and industrial lifting equipment to commercial customers.
Contact raymond@universalcargo.com to participate in our guest blogging series.

Source: Economy