Freight News: Alaska Shipping Rates Vs. EPA Cargo Carrier Fuel Rules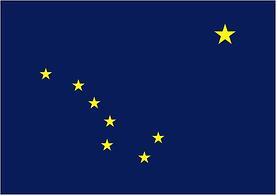 Going green is a big deal nowadays. Protecting the environment and people's health by limiting pollution has moved to the forefront of business and government agendas. So it's not every day you hear about a U.S. state government fighting against anti-pollution rules. Yet that is exactly what's happening in Alaska.
Last summer, Alaska attracted 1,556,800 visitors according to the Alaska Office of Tourism Development. Largely, it is the beautiful landscapes of Alaska that draws tourism–a hugely important piece of the state's economy. Why wouldn't Alaska want to protect those landscapes?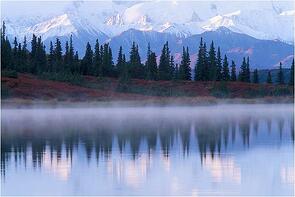 Of course Alaska wants to protect its landscapes. And the health of its population too. Fighting the anti-pollution rules that went into effect at the beginning of this month is an attempt to maintain tourism levels and prevent an increase in the cost of living to Alaskans.
The worry with the new anti-pollution rules are an increase in ticket prices for Alaskan cruises and an increase in freight rates to the state.
The new rules require cargo carriers and cruise ships to use a low-sulfur fuel within 200 miles of U.S. and Canadian shores.
The U.S. initiated these new rules and they've been agreed to by countries around the world by international treaty; but, because of their potential economic effects, they have not been agreed to by Alaska.
According to an article from the Huffington Post,
About 90 percent of the commodities entering Alaska are delivered through a single port — the Port of Anchorage — and many southeast Alaska communities rely heavily on revenues from the cruise trade to survive. The state, relying on industry estimates, said the rules could increase shipping costs to the state by 8 percent and cruise passenger costs up to $18 a day, potentially leading to a 15 percent decline in visitors.
Alaska's move was to file a lawsuit in the U.S. District Court in Anchorage to block the enforcement of the new rules. Not everywhere. Just in Alaska.
Best case scenario that Alaska hopes for is to be removed from the Emission Control Area, which is the area in which these new cargo and cruise ship fuel regulations developed by the EPA apply.
"… EPA lacks the scientific basis and legal authority to extend the control area to Alaska," Alaska argues according to the Huffington Post article.

But the main argument of Alaska is that the higher freight rates and more expensive cruise prices that would be caused by the new rules would have a disproportionate effect on the state.
According to an article from the Washington Post, container and vehicle shipping industry firms that serve Alaska, including one of Alaska's largest shipping companies–Totem Ocean Trailer Express, predict their fuel costs to eventually rise by 25% because of the new rules.
Such cost increases would surely be passed on to shippers and then consumers. Seeing an increase in the prices of 90% of commodities would surely be devastating to many Alaskans' budgets.
The Washington Post article says,
The EPA estimates that when fully implemented the program will add $18 to the cost of shipping a 20-foot container and about $7 per day to the cost of a passenger's cruise ticket. Cruise industry analysts, however, say it could add as much as $19.46 a day per passenger. The total annual cost of implementing the rule in 2020 will be $3.2 billion, according to the EPA, weighed against between $47 billion and $110 billion in benefits.
The benefits spoken of by the EPA is an estimated amount of money saved in health care costs by the decrease of pollution the new rules will cause.
As of August 1st, the federal government had made no response to Alaska's law suit and no hearing date had yet to be set, according to Anchorage Daily News.
An agreement has been reached between Totem and the EPA concerning the emissions of the shipping company's ocean carriers servicing Alaska, according to Fairbanks Daily News-Miner.
This news is apparently helping alleviate Alaska's fears about the consequences of the anti-pollution fuel rules they've been fighting. The Fairbanks Daily News-Miner article said, "Sen. Mark Begich, D-Alaska, who said he helped bring the EPA, U.S. Coast Guard and TOTE together to come up with the waiver, was optimistic in a news release Friday."
The agreement gives Totem Ocean Trailer Express a waiver that lets them continue burning high-sulfur fuel as the company converts its two Alaska-serving ships to using "cheap, clean-burning liquefied natural gas within four years."
The Fairbanks Daily News-Miner article goes on to question what effect that will have on shipping freight rates in Alaska. After all, it argues, converting a ship sounds expensive.
Time will tell if shipping rates see major increases in Alaska that will affect Alaskans' wallets.
You can get a free rate quote on imports to Alaska or anywhere else in the U.S. as well as quotes for exporting around the world right here at UniversalCargo.com.

Source: Green