Letter to Shippers Regarding COVID-19 in the Logistics Industry
Note to Readers:
The following letter is being sent to Universal Cargo's customers. We're posting it here in our blog as well to make sure as many people as possible see it. Universal Cargo is committed to helping you through the extra international shipping challenges that come with the COVID-19 pandemic. That includes navigating things like demurrage and detention, where shippers have faced coronavirus-related fees as we've previously blogged about. Universal Cargo remains open and working for you during this challenging time.
…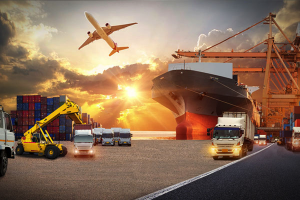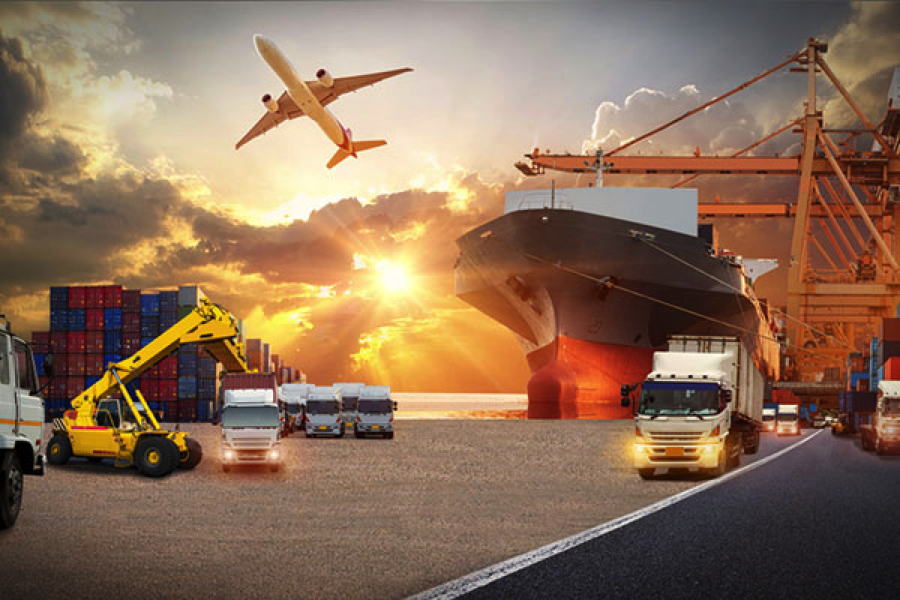 The spread of the COVID-19 virus within and beyond China is having a ripple effect on the logistics industry. Various companies are now facing adverse challenges alongside their supply chain. As we are here to ensure that there are no delays, there are some things that go beyond our control. We are writing this letter to advise all our customers that we are here to help in any way possible.
The logistics industry is an essential part of everyday living, and we as a company have made the decision to remain open during this time. As many ports and rail yards remain open, we are aware that some warehouses have been forced to close down temporarily during the mandated shutdown.
In this uncertain time, we are following every situation closely and are functioning to reduce the negative impact on your supply chain. Our Communities are dealing with the recent health challenge; our thoughts are with everyone impacted by the coronavirus (COVID-19). This is a challenging time across the world.
Despite COVID-19, international freight is still moving. The international logistics industry has increasingly faced new challenges daily as countries have tried to cope with the COVID-19 pandemic.
Ports in China are reported to be operating at record capacity; the remainder of the country, specifically in regard to manufacturing operations, is still struggling to get back to normal. For this reason, ships are not getting filled, which is creating many blank or minimized sailings.
US railroads and terminal ports have had an increase in reduced volume over the past few weeks, which has caused some terminals to slash hours or close. Some terminals are not allowing containers to be returned on a single transaction and only requiring dual transaction for import pickup. Meanwhile, other terminals are not accepting any empty containers.
Possible Costs to Arise:
Demurrage — Containers are not outgated by last free day at port/railroad. Demurrage is usually billed by the terminals and in some cases by the carrier.
Per diem — Containers are not returned back to port/railroad within the tariff free time allowed after outgating. Per Diem is billed by the carrier.
Increase chassis usage when containers are out beyond designated free time and billed per day.
Stop offs may occur as some truckers may be unable to return an empty container, having to bring container back to yard until terminal is accepting empty.
Congestion and wait-times billed by truckers when picking up or returning container due to an increase in flow of traffic, causing long lines and heavy waiting.
Pre pull and storage at trucker's yard as containers are pre pulled to avoid demurrage at port/rail.
Universal Cargo Management Priorities:
As a precaution, we wanted to share some possible solutions as well as alternatives to help avoid any extra costs if at all possible. Since we are at the mercy of the terminals and carriers in allowing extension on free time, whether it is at port or yards, we are closely monitoring the situation.
Actions We Are Taking Now:
Operations teams are available to assist and go over all possible scenarios during this unprecedented situation. In the event containers are unable to be unloaded at designated warehouses due to closures; we are here to assist with locating an alternate warehouse at which to unload and/or possible store. We also want to give you the option to request whether to have containers pre pulled if you are willing to pay per diem, chassis, and storage or roll the dice and allow demurrage to incur and chance carriers and/or port terminals waiving or reducing these charges in light of these special circumstances. If demurrage is paid, there is no guarantee that it will be reimbursed. However, sometimes allowing containers to sit during the shutdown could, in some cases, be the best solution as the carriers may end up waiving costs. Either way, it is your decision on how to best reduce the inevitable storage fees, and it is your responsibility to give us, as your freight forwarder, direction.