Logistics Innovations Beneficial in a Pandemic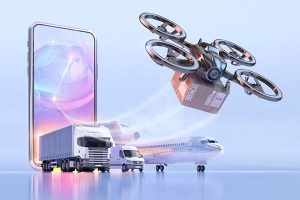 This is a guest post by Arslan Hassan.
Technology innovations, as we all know, impact several industries, and the logistics sector is no different. Supply chain and logistics are known for their heavy-duty manual operations and processes involving huge amounts of goods and materials that are stored and transported regularly. Thus, new technologies can largely improve conventional logistics processes and make them more efficient.
With worth over $4 trillion worldwide, the logistics industry is massive and is directly connected to a range of other industries, including e-commerce, manufacturing, fashion, and so on. As the world drifts more and more towards technologically up-to-date practices, the logistics industry also needs to evolve. The logistics companies can either choose to adapt to advancements like AI and augmented reality, automation, advanced data analytics, etc. or else there are high chances they'll be left behind in such a competitive world.
The COVID-19 pandemic has presented new challenges not just to the health and economic sectors but has completely changed the demand and supply scenario of goods and services around the globe. As the pandemic continues to grow, there can be seen a shortage of masks, ventilators, testing kits, and other essential items in one place or another. More so, it has impacted manufacturers, retailers, grocery stores, and ultimately consumers. People have had to face difficulty in finding even the basics like wipes, toilet paper, milk, and other essentials.
In this article, we'll discuss the innovations in logistics that can help in improving the situation during a pandemic.
Artificial Intelligence and Augmented Reality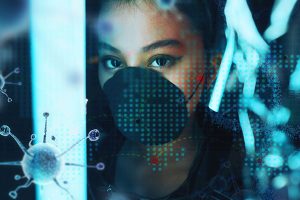 Artificial Intelligence has the potential to render the logistics industry more efficient, especially in the wake of a pandemic. It offers solutions like route and demand planning, as well as intelligent transportation in logistics operations. Taking it further, integrating AI in the logistics industry makes automated picking and delivery systems possible, and offers other sustainability solutions. All those involved in picking and transporting goods can hugely benefit from these AI-based solutions, and eventually, the consumers can enjoy the benefits too.
In addition to AI, Augmented Reality is another great innovation having massive benefits for logistics companies. With the use of this technology, businesses can provide a seamless and quicker service experience to their users and minimize the demand for the physical presence of workers. Apart from deliveries, it can be used for efficient warehouse management. Desired products can be picked and moved to the correct delivery vehicles, while the process is being monitored using an AR device. Similarly, those responsible for delivering goods can use this technology to find products from within the stock that has to be delivered, making the process safer and quicker. Moreover, damaged goods can be identified and managed using this.
Data Analytics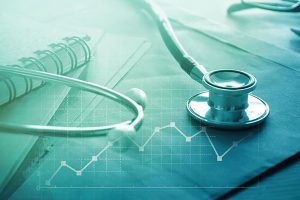 Big Data and Analytics are an extremely helpful technology that is used to evaluate big sets of data to unveil data patterns, trends, user preferences, and other market insights. Logistics involves huge amounts of data that is monitored, and the data keeps growing at a rapid rate. To manage the data in an optimized way with minimum human involvement becomes quite a challenge. Using Data Analytics, Predictive Analytics, Machine Learning, etc., useful data insights can be acquired. Additionally, data-driven reports can also immensely impact things such as taxation, fuel management, warehouse management, etc.
Big Data can pave the way for optimized operations, performance and delivery management, resource engagement, and so on. Optimization can be achieved in the logistics operations using the innovative technologies, allowing delivery services to be more planned and channelized in terms of the availability of items, vehicles, and timely deliveries.
Autonomous Vehicles
Although they might remain in the trial period for some time, autonomous vehicles seem to be the most hyped-up technology innovation of current times and can bring about pretty awesome results. Companies are partnering to create self-driving vehicles, which means no drivers involved in freight hauling. This can surely be a great solution during a pandemic, where large-scale goods transfers can take place with less human exposure.
Drones can be another addition to logistics technology, where deliveries can take place without the physical involvement of manpower and vehicles. Products can be delivered to people's homes with a reduction of traffic on roads and highways, decreasing congestion and traffic jams. Even during a crisis such as a pandemic, people could still avail of the option of enjoying their favorite sushi delivery via 'drone delivery'.
Warehouse Robotics
Robots can be used to improve warehouse operations significantly while decreasing human exposure during a pandemic, and they're expected to make a mark in the coming days. Robots have endless applications in the logistics industry. Incorporating robots in warehousing procedures can make the processes more efficient and error-free. Robots can autonomously move around and carry out operations in an extremely robust way. These robots are equipped with machine-learning technologies and high-grade sensors that allow accuracy and efficiency in performing different tasks.
A great example of robotics is the warehouse robot named Handle created by Boston Dynamics. The robot has excellent features like lengthy reach and a good vision system that enables it to do offloading and other hefty warehouse operations easily.
Internet of Things
Applying IoT technology to enable smart logistics can yield a higher ROI and reduce various complexities related to management. IoT essentially offers a network of internet-enabled devices; the logistics industry can use this technology in a variety of ways to its benefit. Whether it's the use of different sensors to monitor quality control, the identification of faulty packages through IoT enabled devices, or fleet and warehouse management, this domain can prove to be highly advantageous. It can also assist in the process visibility of different logistics operations.
Of course, all of this increases the ability of people to work remotely, keeping business moving and incomes in place while mitigating the spread of disease during a pandemic.
Conclusion
With the current pandemic crisis prevalent all over the world, the latest innovations in technology can help logistics companies to make their operations safer and more efficient. Whether it is self-driving vehicles, autonomous robots, IoT enabled devices, or the like, innovative technologies can improve the performance of the logistics industry while optimizing the processes and improving customer satisfaction.
Arslan Hassan is an electrical engineer with a passion for writing, designing, and anything tech-related. His educational background in the technical field has given him the edge to write on many topics. He occasionally writes blog articles for Mysushi, A sushi delivery restaurant.