Top 10 Import Goods from China with Pics
While surfing the net–Do people still say that?–While riding the information superhighway–That's better!–for international shipping news, I stumbled across an old thread in which someone asked for suggestions on what to import from China.
The thread was old enough to be of a time when the above interweb phrases would have been hip. If those phrases ever were hip.
Apparently, the thread starter had a friend in China who "offered his services" to allow the thread starter to import goods for selling in the U.S. Those quotation marks make it sound shady. Or dirty.
It seems the thread starter was ready to make money as an international shipper and simply needed to pick a product to import from China. It's nice to have a friend in China with the ability to turn you into an importer of any good you want overnight.
What Are the Most Common Imports From China?
In actuality, if you do import from China or are considering becoming an importer from China, it is a good idea to form an actual relationship with your manufacturer(s) or other business partners there. Taking a trip to China could be very good for your business as well as a culturally enriching experience.
Now that I'm finished with my "go visit China" commercial, I return to that thread. Hey! Those quotation marks didn't sound weird. Maybe it was the phrase "offered his services" that made it sound shady or dirty before
Anyway, people made all kinds of suggestions for what the thread starter should import from China. The list had things from electronics to drug paraphernalia to hilariously misspelled English-language shirts.
Universal Cargo Management just recently posted a blog on tips for choosing a product to import from China to make money if you're interested. But rather than rehash that blog, the thread made me think our readers may like to know what the top ten U.S. imports from China are.
Top 10 China Imports
Unfortunately, those hilarious shirts are not on it. But fortunately, neither is the drug paraphernalia.
Like David Letterman, I give you a top 10 list: The top 10 imports from China.
The source of this list is the U.S.-China Business Council, counting what China exported to the U.S. in 2011.
With no more delay, here they are…
Top 10 imported goods from China:
#10 – Vehicles, excluding rail                              
#9 – Iron, steel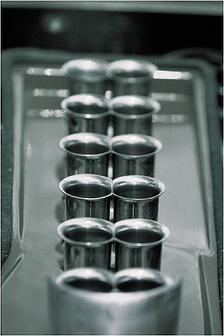 #8 – Plastics & articles thereof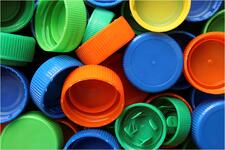 #7 – Apparel, not knitted or crocheted            
#6 – Apparel, knitted or crocheted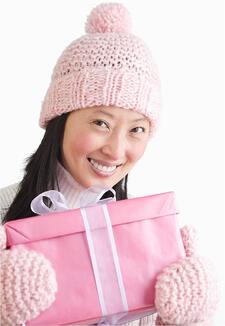 #5 – Footwear & parts thereof                            
#4 – Furniture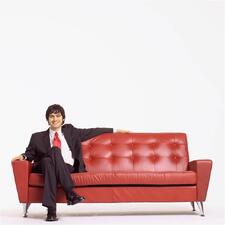 #3 – Toys, games, and sports equipment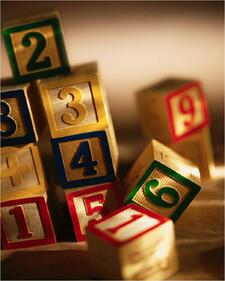 #2 – Power generation equipment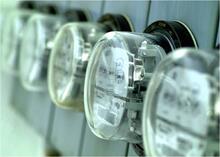 #1 – Electrical machinery and equipment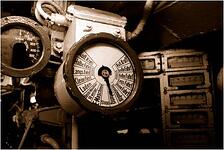 Never think you have to import from the top ten list. It's almost always better to import a product you're knowledgeable about and preferably passionate about.
Universal Cargo Services
Once you know which products you're ready to import from China, or if you're thinking about going the other way and exporting products to China from the U.S., you need to think about shipping. Or, if you're a savvy importer/exporter, you'll find yourself a great commercial freight forwarder, and let them think about shipping for you.
That commercial international freight forwarder you're looking for is Universal Cargo Management. We are a full-service freight forwarding company that handles all the logistics of your international shipping — everything from warehousing your product to finding the best trucking companies to arranging for your air freight or ocean freight shipping to customs clearance and document preparation, all the way to tracking your goods to their final destination.
When you got the idea to import goods from China, you knew that there would be some logistical issues with shipping — but you didn't think those issues would take over your business and your life. Without the right experts handling these shipping issues, however, that is exactly what can happen. Shipping entanglements could stop your business in its tracks before it even gets started.
A dedicated, experienced freight forwarder like Universal Cargo means you can focus on growing your business and leave all the shipping concerns to us. We are experts in shipping, so you don't have to be.
Universal Cargo Shipping From China to the U.S. or the U.S. to China
Many companies in the U.S. are just now discovering what we at Universal Cargo have always known: Chinese imports are big business. Some of our earliest international freight forwarding projects have been from China to the U.S. or from the U.S. to China, and these projects still represent a lot of our business today.
This is great news for you, as someone who is interested in shipping goods to or from China, because it means that when you partner with Universal Cargo, you have access to the best shipping options available. We know all the players and we know who it will take to get your goods to or from China as quickly and as affordably as possible.
Our team is also extremely familiar with the kinds of customs clearance issues, documents, and regulations that successful importing from or exporting to China may require. If you are working with a shipping company or freight forwarder who isn't as familiar with Chinese bureaucracy or, worse yet, you try to take it on yourself, you could find your shipments tied up for much longer than necessary, and that is not good for your business.
If you're planning to ship to or from China, or Chinese imports/exports are already a big part of your business, make the smart choice and pick Universal Cargo Management as your logistics partner for freight forwarding. Contact us right now to get started!
For a rate quote to import your product from China or elsewhere around the globe, click here.