Will Legislation End the Truckers Strike @ Port Metro Vancouver?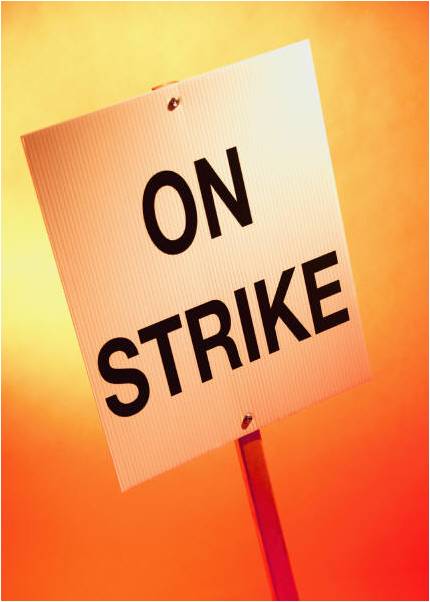 The truckers' strike at Port Metro Vancouver is being felt by Canadian businesses.
Import and export cargo is being interrupted by the unionized and non-union truckers refusing to work over pay rates and wait times.
"Port Metro Vancouver is Canada's largest and busiest port, and this disruption is having a severe effect on our economy," said Canadian Transport Minister Lisa Raitt.[1]
The value of the goods by trucks at Port Metro Vancouver is around $855 million a week according to an economic impact study in 2011. Since in 2013 the port handled a record 135 million tonnes of cargo, it would be safe to surmise the value of the goods being trucked in the port a week has been rising from that 2011 $855 million number.[2]
As the length of the truckers' strike extends into weeks, it is no surprise government action is stepping in to attempt to protect the British Columbia's, and Canada's at large, economy.
The provincial government is preparing back-to-work legislation to get unionized truckers back in their rigs and that legislation could be introduced as soon as Monday. What allows the government to do this is the Labour Relations Code that lets the provincial government implement a cooling off period.[3]
Of course, that still leaves the more than 1,200 non-union truckers with the United Truckers Association who are striking.
Perhaps Port Metro Vancouver's acceleration of the reform they're doing to the port's truck licensing system will help get non-union truckers back to work.
Truckers' licenses or permits will not be renewed in the current truck licensing system. And truckers who don't go back to work today may have serious problems getting their port licenses or permits renewed at all.
Robin Silvester, President & Chief Executive Officer, Port Metro Vancouver said yesterday, "We expect everyone with a license or permit to be at work tomorrow. I cannot imagine why we would issue future licenses or permits under the new licensing system to truck drivers who are not at work tomorrow."[4]
Truckers may be counting on there not being enough people available to replace them for the port to be able to follow through on the above words by suspending or terminating them.
The truckers at Port Metro Vancouver certainly have not been acting like they are going to stop striking now.
Port Metro Vancouver wants to move forward with the 14-point action plan put forward by the feds, province, and port meant to get truckers back to work, addressing both wait times and low pay rates for truckers.
"We are ready to move ahead with the 14-point joint action plan released on Thursday, March 13" said Robin Silvester, "The goal is simple, to get Port Metro Vancouver back to full operations. The action plan was facilitated by both Transport Canada and British Columbia's Ministry of Transportation and Infrastructure. It addresses concerns raised by truckers in areas such as compensation and wait times, and is a means to get port operations back to normal."[5]
But truckers have refused to move forward with the plan, claiming it has holes and wanting to negotiate with the port and government. According to Manny Dosange, they're at a stalemate.
"They do not want to talk at this time," said Dosange. "It's basically a take-it-or-leave-it deal.[6]
Until things give, Canadian shippers, both importers and exporters are paying the price. Soon, businesses there will likely pass the costs the truckers' strike is causing them on to consumers.
Universal Cargo Management will keep an eye on the situation of the truckers' strike at Port Metro Vancouver and keep you updated. In the meantime, we're ready to help you with your import and export shipping.

Source: Export