In life and business, there are always choices to make. When it comes to international shipping, there are many choices. Of all these choices, the most basic is the decision of what kind of transport to use: air freight or ocean freight. Whether you're a business that will be shipping overseas all the time or an individual moving to a new country, deciding whether to go with ocean freight or air freight is an important choice. There are four key factors you should consider when making this decision.
How to Determine If You Should Choose Air or Ocean Forwarding
In the end, you have to make your decision along two dimensions: Speed and Reliability vs. Cost and Environmental Impact. If you absolutely need to know your packages will get there safely and on time, no matter the cost, you are better off with air shipping. If you are more concerned with the impact of your shipping on the environment and with saving money, ocean shipping is a better choice for you.
1. Cost
You probably don't have to be told to consider the costs before an undertaking. As a business person, you consider the bottom line and as an individual, you have a budget. Naturally, you're going to want to know which will cost you less, air freight or ocean freight. Typically, you will hear that shipping by ocean is cheaper than shipping by air. And typically, this is true; however, this is not necessarily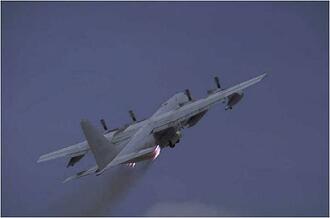 the case.
To make the best decision, it helps to be educated about how carriers charge for international shipping. Airlines bill you by what is called a chargeable weight. Chargeable weight is calculated from a combination of the weight and size of a shipment. Sea carriers charge per container rates for shipping in standard containers (20' and 40' being the most common sizes). While weight can factor into the price from sea carriers, their charge tends to be based more on the size of a shipment. If you are shipping less than a container load, your price is often determined by cubic meter. With larger and heavier shipments, it is often much cheaper to ship by sea. As a shipment gets smaller, the margin between the prices gets smaller and sometimes air will even end up less expensive.
Shippers should note that there are destination charges to consider. Whether shipping by air or by sea, there will be customs and destination fees. While the actual shipment cost of sea freight is usually cheaper than the shipment cost of air freight, the warehousing fees at seaports are many times more expensive than those at airports.
2. Speed
When it comes to speed, there is no question that air freight is usually much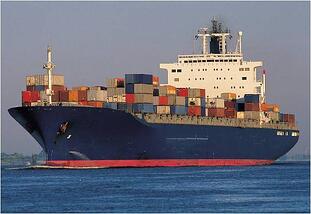 faster. Since time is money, this factor could more than make up for a higher cost of flying cargo. Many sea shipments can take around a month to arrive while an air shipment takes a day or two. For most business shipping, faster is better. When it comes to the individual moving a household, it is often good to have the extra time to prepare for the arrival of household goods in a new country. It should be noted that technology keeps moving forward in the international shipping world. Ships are getting faster. Canals have created shorter shipping routes. There are many ocean freight shipments crossing the oceans and being delivered in as few as 8 days.
3. Reliability
Reliability is something we all look for in people, businesses, products, and services. How does ocean freight and air freight stack up against each other in this category? Air freight shipping has a much, much shorter history than ocean freight shipping, yet air freight tends to win the battle of reliability. Flights get delayed by weather and other factors, but airlines tend to be very on top of their schedules. Ocean carriers are notorious for being bad about this. It is not uncommon for ships to be off schedule. For many, a day or two here or there doesn't hurt; however, for many businesses, a day or two could have serious cost effects. With airlines, there are usually daily flights back and forth between major cities around the world. Because of this, missing a flight doesn't cause much of a delay for a cargo shipment. Ocean lines tend to have weekly schedules. Missing the cutoff at a seaport means a longer delay.
4. Environmental Impact
Not everything is about the bottom line and convenience. While the social awareness of environmental issues can change the way the public looks at a company and affect its bottom line, we all have a responsibility of taking care of the planet on which we live. It would seem that ocean freight wins this category. CO2 emissions are much higher in air freight transport than ocean freight transport. This causes cargo shipping by air to have a much larger carbon fingerprint than cargo shipping by sea. However, considering oil spills and the water ecosystems affected by ocean freight, gives pause. Perhaps the jury is still out on this final factor.
Contact Universal Cargo for Commercial Air or Ocean Freight Forwarding
Fortunately, Universal Cargo Management can help you whether you need air freight forwarding or ocean freight forwarding. We have provided commercial freight forwarding both by sea and by air for decades. We can even help you decide which type of freight forwarding will be best for your business.
Whichever you choose, our trained experts will do everything possible to meet your needs when it comes to shipping your goods, whether that means speed, reliability, keeping costs down, or taking the most environmentally friendly route. We have a huge network of transportation professionals that allows us to find just the right shipping strategy for you.
On top of all that, we take care of all the complex logistics of shipping goods by air or by ocean, including knowing which documents you will need to present at customs and making sure they are prepared correctly, plus dealing with warehousing issues on either end of the shipping journey.
While you may have questions about air freight shipping vs. ocean freight shipping, when it comes to freight forwarding, there really is no question. Contact Universal Cargo Management for free freight rate pricing now.