4 Unique Value-Adding Services That 3PL Warehouse Can Offer
This is a guest post by Jake Rheude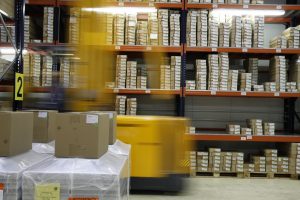 Everyone is looking for a leg up in their business, but we often focus too much internally to see how existing partners can help us find big wins.
Third-party logistics service providers (3PLs) are a group that's positioned to help just about any company that makes or sells a product, no matter size, quantity, or location of customers.
While many people think of 3PLs as a glorified warehouse, there are also a variety of other services they provide designed to give you a competitive edge.
Here are just four of those capabilities that your 3PL partner might be able to provide.
Simplified Reverse Logistics
Returns, repairs, improper deliveries, and other snafus are going to happen. How prepared are you?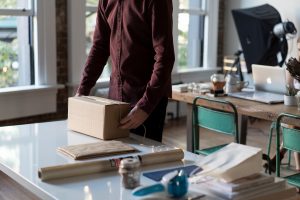 We often think about reverse logistics or asset recovery management in terms of "how can I afford this and limit it?"
However, it is important to address that snafus will occur for just about any product or company.
3PLs can work with you to understand if damaged products can be repaired or flagged to go all the way back to the manufacturer. They can also store extra packaging so returned units can be sent back out looking their best.
Some larger logistics companies will even offer repair services when it is a simple problem to address.
Look for a partner who can handle the actual returns and management of physical products as well as someone who will work with your software to properly report issues, add or remove inventory, and update your sales numbers as appropriate.
Kitting Your Best Offers
Here's one surefire way to improve your operations for every single customer you have: putting the things that belong together in a package that's easy to buy.
Kitting is when you combine multiple products into a single package that's easy to pick, pack, and deliver, with its own SKU to help with your order metrics. The big benefit a robust 3PL warehouse offers is that it can help you create the new combination and related packaging, as well as create that new SKU for your systems.
When you have products that customers often buy together, why not try to increase overall sale prices by adding a pre-built combination that gives other customers an extra nudge. This is a crucial process that should be carried out by your 3PL warehouse.
Postponement Packaging
When you're working with e-commerce fulfillment or if you want your manufacturing business to support a drop-shipping model, you might be interested in how you can get the highest volume of goods to a warehouse for the lowest price.
Enter postponement packaging.
This is a technique where goods are packaged for bulk shipping and delivery in a way that looks different from when the customer gets their final, single product. Your logistics provider either can ship or accept shipments of goods packed in larger containers while packing materials such as specialty boxes that are shipped separately.
At the warehouse or distribution center, the 3PL's staff will assemble the product and its packaging into the final offering. This generally saves you on labor and shipping costs, plus it can make new combinations easier — great news if your 3PL also offers that kitting service.
Depending on the size of your operations, you might also be able to report a saving on greenhouse gas emissions, which is great for the environment and your marketing.
International Trade Management and Compliance
E-commerce is creating more global business opportunities for products of all shapes and sizes. This is great for expanding customers and revenue streams. Unfortunately, it can come with a lot of fresh staff and time dedicated to understanding the complex trade requirements and legal compliance needs in each market.
3PLs enter the equation by helping companies like yours understand the changing landscape and giving you the tools or making suggestions for you to operate in compliance with applicable laws.
Working with 3PLs is a smart risk management play, and you'll often get access to software that flags issues plus gives you background information on the places where you trade.
A great 3PL will help you with all your customs needs, which can streamline your entrance into a new market and ensure you keep costs low so you're as competitive as possible.
About the Author: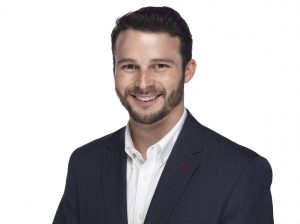 Jake Rheude is the Director of Marketing for Red Stag Fulfillment, an e-commerce fulfillment warehouse that was born out of e-commerce. He has years of experience in e-commerce and business development. In his free time, Jake enjoys reading about business and sharing his own experience with others.