4 Ways to Customize Your Supply Chain by Using a 3PL
This is a guest post by Darren Hann.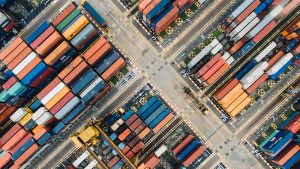 Traditionally, managing a supply chain was a simple concept that predominately manufactured identical bulk products and made them available to market. Over a period of time, globalization, technology, and innovation has increased the need to customize products according to customer demand. Industries ranging from building materials to automobiles, electronics, consumer goods, and apparels customize their goods to customers' requirements to maintain a competitive edge.
When a company decides to customize its products, the diversity and innovation demands corresponding to the product may present a supply chain challenge. This challenge ideally needs to be overcome by customizing your supply chain. Many businesses understand that customizing their supply chain independently can be a huge task and choose to collaborate with a 3PL to leverage the proficiency, networks, and resources it has readily available.
Read on to learn 4 ways a 3PL can assist you to customize your supply chain.
1) Gain Access to Knowledge and Resources
To create a unique customized supply chain, industry expertise and a dedicated team is required to achieve innovative customization. Although business owners can scope the key strategies required for a supply chain, a great investment of money, time, and effort are essential requirements to make it functional.
An established 3PL with specialized expertise, technology, and resources can assist in developing your supply chain function, which is likely to result in great cost and time benefits for your business. 3PL providers are also likely to provide customized solutions and be able to assist in developing plans to subsequently build a lean, agile, and hybrid supply chain. 
2) Receive Hassle-Free Freight Forwarding and Distribution
Smart businesses know that to be able to deliver customized orders in a timely and efficient fashion, the assembly line is ideally close to the production line. Unfortunately, this is not always easy to achieve when businesses deal with multiple suppliers, production plants, assembly lines, distribution centers, and hubs in multiple locations.
In addition, some suppliers are located domestically and some are international where it is likely that you will need to engage with multiple intermodal freight components, including air freight, sea freight, and rail and road transportation providers. An expert 3PL ideally has extensive freight forwarding, air freight, sea freight, and transport experience as well as an in-depth understanding of how their operation dynamics and the corresponding pricing structure can assist your supply chain. They can share expertise and knowledge, making complexities seem easier for you.
3) Experience Warehouse Efficiency
Different products often require customized warehousing solutions in terms of product storage, material handling, processes, and automation. To support this, different lines are created within a warehouse to handle different product categories. Third party logistics (3PL) experts are likely to understand your design requirements and manage complex operations effectively and efficiently, including any further changes that may be required to accommodate changes in products.
An expert 3PL understands these unique requirements and has the expertise to design a complex and customized warehouse solution along with skilled manpower to handle the operations. These outputs quickly deliver highly responsive and customized warehousing solutions for your individual supply chain needs.
4) Obtain Real-Time Freight Forwarding and Warehouse Information
The purpose of a customized supply chain is to enable a business to maintain a competitive edge, which means the supply chain data should be continuously analyzed and any required changes implemented quickly. To achieve this, being able to access real-time information from all data sources is critical.
A 3PL ideally has IT systems capable of capturing all this information in real-time and provide it back to customers seamlessly. In addition, an expert 3PL is able to quickly respond to any changes required by the customer and further customize the supply chain solution to maintain a competitive advantage.
Customizing your supply chain with a third party logistics (3PL) provider offers many benefits including speed, cost, agility, and a faster response to the ever changing market climate. As businesses focus on managing relationships throughout the supply chain, a 3PL can assist you with your freight forwarding, warehousing, and transportation and distribution requirements in a customized fashion.
Contact Universal Cargo to see how we can help you with all your 3PL needs.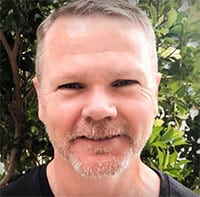 This was a guest post by Darren Hann.
Author Bio
Darren Hann is a Commercial Manager at BCR Australia, one of Australia's largest freight forwarding and third party logistics companies. BCR services all major cities in Australia, including Brisbane, Sydney and Melbourne.