5 Reasons Why Freight Forwarders Are Crucial for Business Success
This is a guest post by Arslan Hassan.
Businesses that cater to customers on a global scale require an efficient and powerful logistics system that ensures the safe delivery of their products. Naturally, new business leaders or aspiring entrepreneurs may know little to nothing about the process and importance of international shipping and global logistics.
To put things simply, there is a third party that handles the safe and secure shipment of goods to their required destination. They are known as freight forwarders. A company looking to market globally can't risk making poor choices in logistics management.
However, if you wish for your business to succeed in the global market, then you need to get in business with a reliable freight forwarder. To learn more about freight forwarding, take a look at these five reasons why freight forwarders are critical to shaping the productivity and long-term success of your company.
1. Provide Route Optimization
One of the biggest advantages that freight forwarders are armed with is their access to a global network of professionals and other connections that can speed up the logistics operations. This helps in deciding the optimum route for the transportation of goods while also reducing the time spent in transit as well as choosing the best transportation rates.
Forwarders can book the appropriate cargo space for the shipment, select the best route that delivers their goods in a timely fashion, decide the transport schedule based on the customer's requirements, and negotiate an affordable rate with carriers.
Choosing the right freight forwarder with a network of reputable connections across the globe can help your business deliver the shipment to its assigned destination on time without any interference or issues. Additionally, when a shipment involves large deliveries, the shipper normally pays for the freight costs, which can be expensive for smaller businesses.
Once the business has developed a working relationship with the shipping company, they can also offer credit terms, which can aid them in transporting a bigger shipment by freeing up cash for the settlement of freight costs.
2. Leverage Experience And Expertise In Logistic Management
Freight forwarders are specialized in dealing with the highs and lows of international trading and are capable of handling all the procedures with maximum efficiency from start to finish. With their level of experience, they can navigate the waters of several shipping issues like port shutdowns, cargo rerouting, natural calamities, customs, etc. without hindering the transportation of goods.
Moreover, freight forwarders enable quick and easy clearance of customs by directly dealing with any legal documentation requirements and facilitating a smooth transaction. As a result, your products are delivered safely to their respective clients and customers, which boosts customer satisfaction and sales.
For instance, if your firm creates smart tools and computing equipment for a software development company in the US, collaborating with an expert freight forwarder will guarantee that your shipment is delivered to its destination.
Ultimately, businesses that strike a deal with a good freight forwarder company can kick back and relax while their goods are shipped around the world, making customers happy. It frees up time for business owners to improve other areas of their business strategy and operations and helps them thrive.
3. Increase On-Time Delivery Of Goods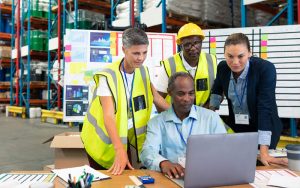 Companies that select a professional freight forwarder agency are much more likely to receive their shipments on time. Before you dive in and select the first forwarder that appears in front of you, be sure to ask around and research to make an informed decision.
Many unforeseen obstacles can arise during international shipping from blank sailings by ocean carriers, to congestion and labor strife at ports. Experienced freight forwarders will have seen all these challenges before and be best equipped to navigate shipping challenges with optimal results for the shippers they serve.
An authentic and reliable freight forwarder company will provide proof of their honest work and demonstrate that they have the appropriate tools and equipment before they finalize the deal with you. Once you begin work with them, they will draft an estimated arrival time for your shipment at its designated location.
The idea is to keep business officials in the loop at all times, so they're aware of all the routes and alternate measures beforehand. They aim to complete the transportation with maximum agility, and if under unfortunate circumstances there is any delay, the freight forwarder company is equipped to handle the situation with the help of their reputable contacts.
4. Extensive Shipment Tracking
A professional freight forwarding company ensures that their clients' unique requirements are met and deliver a stress-free shipping experience, so companies continue to do business with them. Start-up companies, in particular, have many factors to consider while their goods are in transit and can't take the risk of delays or any pitfalls that can prevent the deliveries from reaching the right destination.
Businesses can rely on freight companies to relieve them of tension by tracking the shipment throughout its voyage and even draft a timeline of when the shipment is scheduled to arrive. This way, businesses can focus on their next batch of deliverables while also keeping track of how far the goods are from their final destination.
5. Offer Strong Inventory Management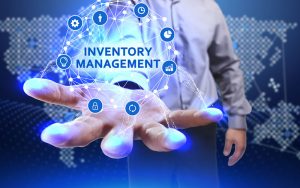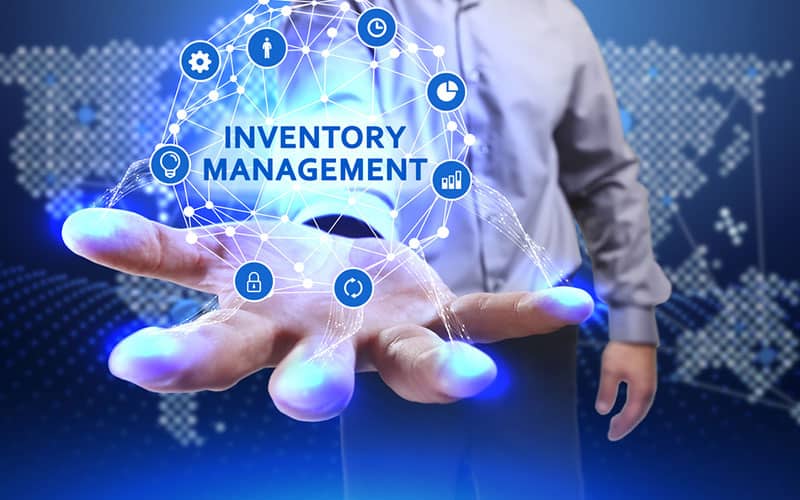 Many freight forwarders offer agile and responsive inventory management. These freight forwarders provide storage, packaging, and distribution of goods in one go, all according to the requirements of the customers. This includes warehousing where goods are stored temporarily before they're delivered to the clients.
Many logistic companies, like Universal Cargo, offer on-site warehouses where packaging, wrapping, labeling, and sorting of deliveries take place. You should choose companies that offer higher inventory control, including lean supply chains, transparency, automated tracking, and more.
Wrapping Up
Businesses, of all scale, hoping to expand globally can benefit from freight forwarders and their services. Even companies with existing stores in numerous locations abroad can take aid from a seasoned freight forwarding firm and deliver their goods on time.
The right company will work to cater to your business needs and help you organize and optimize logistic systems so you can work towards accomplishing your bottom line. Ultimately, research is crucial when selecting the right freight forwarder for your enterprise – take your time and don't rush this decision.
When you've got the right logistics company managing your cargo, your business will escalate, and you'll build trust with your customers.
This was a guest post by Arslan Hassan.
Author Bio
Arslan Hassan is an electrical engineer with a passion for writing, designing, and anything tech-related. His educational background in the technical field has given him the edge to write on many topics. He occasionally writes blog articles for Dynamologic Solutions.