6 Barriers Supply Chain Managers Face in Choosing the Right Freight Forwarder
This is a guest post by Darren Hann.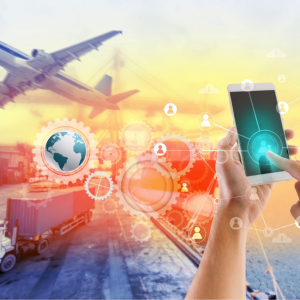 Supply chain managers who are eyeing global markets and planning to scale up operations need an efficient freight company to manage their goods, documentation, deliveries and the corresponding information flows. Regarding providers, they are spoiled for choice in today's market. The trouble is, it can be hard to find the one that's right for your company's specific needs.
To start with, your freight forwarding company should have the capabilities and equipment to meet your expectations. A mismatch can mean both slower growth and disappointed customers. That makes it vital for supply chain managers who are looking to outsource freight operations or wanting to change providers to achieve better results.
Read on to know the six barriers supply chain managers face in choosing the ideal freight company and how to overcome them and achieve an excellent freight forwarding partnership.
1) Inefficient Resources to Meet Volume Requirements
To support business expansion strategies and targeted sales figures, supply chain managers need to ratchet up their supply chain network. The support of an efficient freight forwarding company is instrumental in minimizing the time and effort involved and in improving service levels. However, your chosen freight company must have the appropriate resources such as a strong freight network, global fleet vendors, strong customs agents, and thorough industry knowledge across all relevant transportation mediums.
Inefficiency at any level on their part can make your wider supply chain network malfunction, so it is vital to ensure the resources of your freight company are aligned with your expansion plans.
2) Lack of Shipping Experience and Expertise
In a supply chain network, products must constantly flow and at a level of efficiency that avoids both overstock and stock out situations. This requires an efficient freight forwarding company that can deliver resources that align with these requirements. A common reason for supply chain failure is lack of shipping experience and expertise.
Therefore, when choosing freight companies, supply chain managers must ensure the company has the appropriate expertise, including knowledge of relevant trading geographies, required documentation, applicable laws, and has prior experience in handling similar commodities.
3) No Benefit in Changing the Provider
Changing your current freight company or outsourcing your freight operation to a new freight company always involves an associated risk. Fear of change and the potential for failure or experiences of poor performance can be real obstacles to selecting a freight forwarding partner. To overcome these hurdles, it is essential to record and compare all the benefits the various players are offering before choosing from the list of potential freight forwarding companies.
These benefits should also have a bottom-line value, and when negotiations are underway, be added to the contract as part of the freight forwarder's KPIs for ongoing performance review and productivity measurement.
4) Incompetent IT Solutions/Support
Information technology has disrupted traditional supply chain processes that relied on pens, paper, and phone calls. Just a decade ago, supply chain managers had to wait for days from booking a shipment to customs clearance of the cargo and receiving the delivery receipt. In this digital age, all of this information can be accessed in minutes.
It is a no-brainer to ensure you are choosing a freight forwarding company that is utilizing advanced technologies such as transport management systems, e-systems for shipping document filing, and digital system integration with major airlines and shipping lines.
5) Freight Company Is Not a Cultural Fit
In most commercial associations, cultural fit is not an important factor. But while selecting your freight forwarding company, it is as important as cost, resource network, technology, and value-added services. The culture of a freight forwarding company, for example, dictates its inquiry response time, customer focus, solution strategies and quality of delivery. Who are the people behind the scenes and how do they collaborate?
This is not something a balance sheet will reveal. To avoid a mismatch, we advise supply chain managers to visit the freight forwarder's premises and interact with their team. It will assist in finding a provider that has the preferred balance between sector knowledge and an engaged and collaborative culture, as well as the ability to deliver strategically managed services.
6) Concerns About Physical Security and Intellectual Property
Alongside physical cargo, intellectual property such as trade secrets, documents, commercial information, and patents are also handled through your freight company. This means your freight company needs to act with the same level of diligence and care that you do. Any loophole at any stage opens the door to potential misadventure through outsiders accessing critical information and misusing it. Therefore, your freight company must have advanced systems and rigid processes in place that ensure your cargo and intellectual property are secure.
Initially, choosing the right freight company seems daunting. Supply chain managers need to put in time and effort to evaluate multiple freight companies within specific parameters. However, down the track, you will find that partnering with the best operator for your company's specific needs provides benefits including cost optimization, better serviceability, and support. All these factors can contribute to the growth of your business. Cost may not end up being the most important deciding factor either, as the right fit will ultimately pay solid dividends in the long run.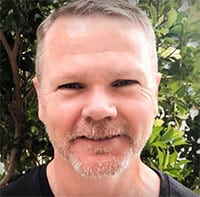 This was a guest post by Darren Hann.
Author Bio
Darren Hann is a Commercial Manager at BCR Australia, one of Australia's largest freight forwarding and third party logistics companies. BCR services all major cities in Australia, including Brisbane, Sydney and Melbourne.