8 of the Most Common Freight Shipping Services
This is a guest post by Jason O'Leary.
In many ways, freight shipping and logistics serve as the cornerstone of the global economy. Everything from construction materials to food, to computer parts is shipped via ground, sea, or air freight, and consumers and businesses around the world rely on these services to bring them the goods they need to do business and live life.
Freight is shipped through many different methods, and it's important to understand the differences between each method. Here, we'll discuss eight common methods of freight shipping and the ways each one contributes to a dependable and efficient network of U.S. (and international) logistics.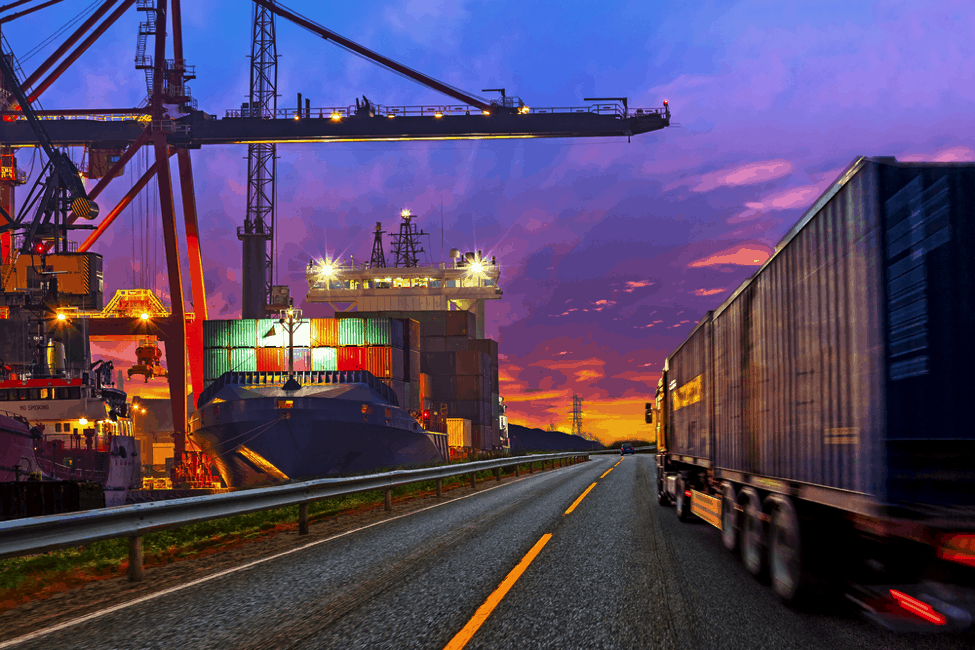 Ground Shipping
Ground shipping is the logistics backbone of the United States' domestic economy. It includes truck and rail freight. Major carriers such as FedEx, UPS, and DHL offer ground freight options in the U.S., but truck freight is also often shipped via smaller carriers.
1. FTL Ground Freight
Full truckload (FTL) ground freight is a truck-based method of shipping in which the shipper rents a full truckload of capacity from a freight carrier. FTL shipments typically weigh over 10,000 pounds and involve 10 pallets of goods or more. FTL freight is the preferred method of ground freight when a single shipper must transport a full container of goods quickly and efficiently. FTL may also be used for extremely urgent shipments that are important enough to merit shipping on their own, whether or not they're within the typical weight range of an FTL shipment.
2. LTL Ground Freight
Less than truckload (LTL) ground freight is a form of truck freight in which a single trailer or container is shared between multiple freight shippers. An LTL shipment often involves many different types of goods and numerous different destinations along a single route.
LTL shipping is a widely popular method of freight transportation because it's cost-effective and often allows for extra service add-ons such as white glove delivery and load tracking notifications. LTL can also reduce the toll of freight shipping on the environment because it allows shippers to consolidate their shipments and consume fewer resources than shipping multiple small shipments separately.
3. Rail Freight
Before the advent of interstate highways, railroad freight was the premier way to ship goods inside the U.S. Although it's been supplanted by truck freight in many ways, rail freight can still be a cost-effective method for shipping many types of goods, depending on origin and destination points.
The major downside of rail freight is, of course, its reliance on rail infrastructure. Rail freight often cannot reach rural areas and almost always requires goods to be transferred to another shipping method. However, it's a key part of North American freight networks and is also notable for being more environmentally friendly than many other types of freight due to its high efficiency.
Marine Shipping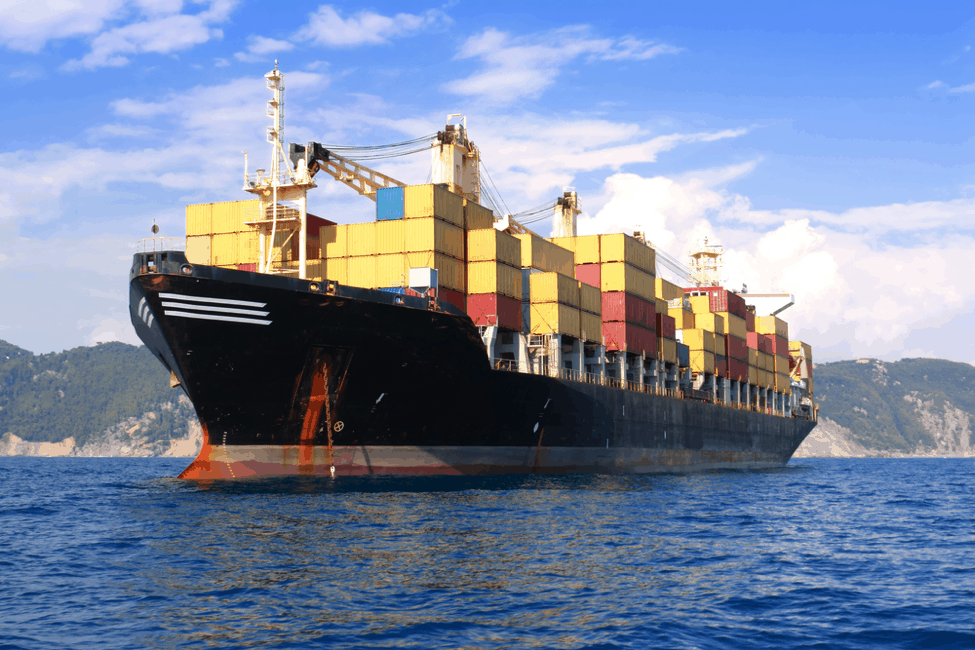 For relatively low-urgency bulk international goods, marine shipping is the preferred and most cost-effective shipping method. Enormous freight liners with capacities that can reach 20,000+ containers help create big cost savings and keep the international supply chain steady and reliable. Carriers such as Maersk and Mediterranean Shipping Company (MSC) dominate the marine shipping landscape.
4. FCL Marine Freight
Full container load (FCL) marine freight is the marine equivalent of FTL freight. A single shipper rents or purchases an entire container of goods, which is then transported via container ship. An FCL container is shipped whether or not it's full, which means that FCL is at its most efficient when used to ship large quantities of bulk goods. When packed correctly, an FCL container is also a relatively safe and gentle way to ship cargo.
5. LCL Marine Freight
Less than container load (LCL) marine freight is the marine equivalent of LTL freight. Multiple shippers rent space inside a single shipping container transported via container ship.
LCL container freight offers many of the same advantages that LTL truck freight does. It's extremely cost-effective, allows smaller shippers to move their goods without paying the cost of a full container, and helps make shipping more environmentally friendly by consolidating what would otherwise be multiple loads.
Air Shipping
Air freight is by far the fastest type of shipping, but it's also the most expensive. Air freight is also one of the most gentle types of shipping, so types of fragile and valuable freight such as electronics are frequently shipped via air freight. Companies such as UPS, FedEx, and Emirates SkyCargo are among the largest carriers of air freight.
6. Express Air Freight
Express air freight is both the fastest and most expensive of all shipping methods. An express air shipment is flown directly from its origin to its destination, with only stops necessary for refueling along the way.
Shippers use express air freight for the highest-priority goods that can't wait to be delivered. An express air freight shipment, while expensive, can make all the difference in keeping a just-in-time inventory system running.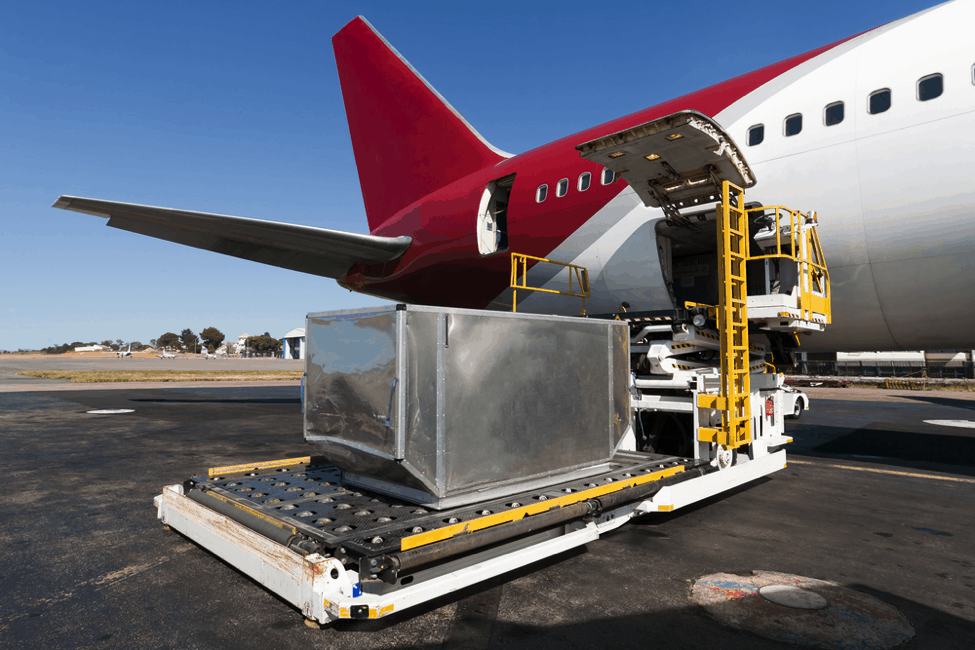 7. Standard Air Freight
Standard air freight is a slower but still relatively speedy and reliable type of air freight. It's typically used for high-value goods that need to arrive quickly but don't need the ultra-high-priority shipping of express air freight.
Standard air freight shipments are frequently hauled by multiple different carriers during a single trip. Shippers may also have the option to ship via deferred air freight, the slowest type of air freight, which involves multiple stops along the journey to pick up and offload other cargo.
Non-Carrier Freight Shipping
8.  Freight Brokers
Freight brokerages are a special type of shipping service in that they don't own or operate freight carrying assets such as trucks or ships. Instead, shippers hire freight brokers to coordinate the shipment of their goods through multiple third-party logistics providers, sometimes between multiple different modes of transportation. A freight broker also helps coordinate paperwork and shepherds goods through the customs process.
Freight brokers must be licensed and registered by the Federal Motor Carrier Safety Administration and must post a freight broker bond (a type of surety bond) in order to become licensed. These restrictions help ensure that freight brokers operate legally and ethically.
Each type of freight shipping service has its own uses, advantages, and drawbacks. Shippers should carefully evaluate each method before choosing one and should maintain familiarity with other options so that they can continually evaluate the most relevant options for their business models.
This was a guest post by Jason O'Leary.
Author Bio
Jason is the co-founder of Surety Bonds Direct and brings 15 years of deep technology, product development, and marketing experience to the company. He has been leveraging Agile practices for well over a decade and is versed in various Lean practices as well. Jason makes his home in Charleston, South Carolina with his wife and 3 children.