Trucker Shortage Problem For International Shipping & U.S. Economy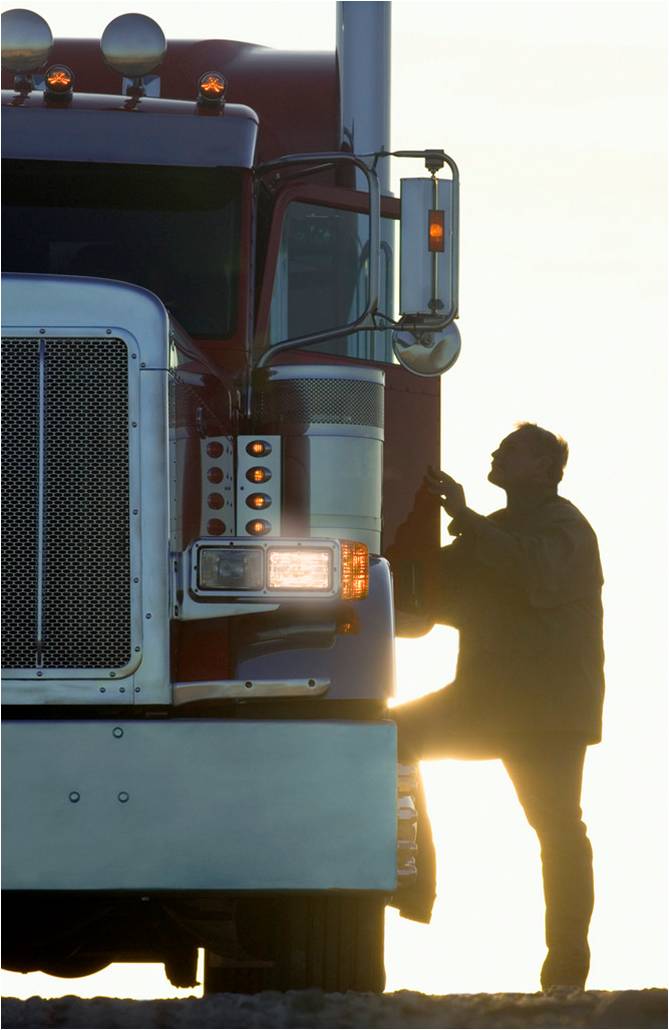 Most of us don't like to be behind big-rig trucks on the road. Okay, maybe I'm projecting. I don't like being stuck behind a big-rig truck; however, I want to see more truck drivers out on the road, hauling loads in their big-rigs.
How's that for a case of ambivalence?
A major problem the international shipping industry is facing is a shortage of truck drivers. Beyond the international shipping industry, the truck driver shortage problem is a challenge for the improving U.S. economy that is increasing the demand for trucking while drivers to do the job can't be found.
Since Universal Cargo Management is a freight forwarder, we'll focus on what the truck driver shortage is and the effects the problem has on the international shipping industry, but it is good to realize the truck driver shortage problem has further reaching implications.
The Journal of Commerce (JOC) has a Driver Shortage coverage page that emphasizes the importance of truck drivers and the weight of the trucker shortage problem:
Truck drivers are the basic unit of transportation capacity and the glue that holds supply chains together. No container or straight truck or trailer moves without, at some point, a truck driver. Even so, trucking companies, especially truckload carriers, often have great difficulty finding, hiring and keeping drivers….
Unless trucking companies, logistics providers and shippers work together to finally resolve trucking's "driver problem," transportation and logistics costs will rise substantially, and supply chains will be put at risk.
The importance of truck drivers to the supply chain, the international shipping industry, and the economy at large cannot be overemphasized. It's not mere propaganda that failure to resolve the truck driver shortage problem will result in substantially rising logistics costs and risks to supply chains.
The Problem:
"The American Trucking Associations (ATA) estimates that the U.S. is short 30,000 truck drivers," Mamta Badkar reported in a Business Insider article.
"The [ATA] group projects the shortage could top 200,000 in the next decade," Brenda Cronin included in her Wall Street Journal article.
Since the Business Insider and Wall Street Journal are both citing the ATA, let's go directly to the source:
"Today, the industry has in the range of 30,000 to 35,000 unfilled truck driver jobs," [ATA Chief Economist Bob] Costello said. "As the industry starts to haul more because demand goes up, we'll need to add more drivers – nearly 100,000 annually over the next decade – in order to keep pace."
The problem is filling those jobs.
With an unemployment rate of 6.2%, it would seem that there are plenty of job seekers to fill the truck driver vacancies. Unfortunately, that is not the case.
While long-haul driving does not require an extensive degree, it does require training. From just a precursory internet search of truck driving courses, it takes 17 days at the low end and 8 weeks at the high end to get a commercial driver's license. Most training programs seem to be from 6-8 weeks.
Add to that chunk of time $5,000 to $6,000 in costs and the initial investment to go into truck driving may scare off many potential job seekers.
There are programs out there which offer paid training and job placement, but even when removing the investment obstacles, becoming a truck driver requires a lifestyle change that is difficult for many.
Truck drivers have long, difficult hours with much time away from family and friends. That's where the pay is supposed to induce people to this line of work.
Neil Irwin wrote in the New York Times:
The average pay for a long-haul trucker is just shy of $50,000, according to the A.T.A., and an experienced trucker with a good safety record can make significantly more than that. The work typically offers lavish benefits that are increasingly rare for nonunion blue-collar employees.
That does not paint the full picture. Irwin's NY Times article also included:
Even as trucking companies and their trade association bemoan the driver shortage, truckers — or as the Bureau of Labor Statistics calls them, heavy and tractor-trailer truck drivers — were paid 6 percent less, on average, in 2013 than a decade earlier, adjusted for inflation. It takes a peculiar form of logic to cut pay steadily and then be shocked that fewer people want to do the job.
Dissatisfaction from truckers goes deeper than the pay rates not keeping up with inflation. There have been recent trucker strikes where truckers complain of being wrongfully classified as independent contractors so they would not receive workplace protections like overtime and mandated work breaks as well as receiving lower pay. Complaints also include not being paid for waiting and loading time at ports, helping many truckers receive paychecks that are actually below minimum wage.
New trucking regulations have gone into effect that limit the time truckers can spend driving and increase when they are to take breaks. While these new rules aid in safety of the drivers and others on the road, they also cut into truckers' profits and have made the job less appealing.
The list of challenges to truckers could be added to by discussing complications made by public health moves like the Clean Truck Program of the Ports of Los Angeles and Long Beach or carriers selling the chassis they used to provide with shipping containers… But in the end, it all comes to the same result:
Truckers are needed, but hard to hire and retain.
Effects on International Shipping
We'll get into this more in a future blog, but here is a bullet point list of three major effects the truck driver shortage has or is likely to have on international shipping.
Delayed shipment pickup and arrival
Increased costs and fees
Port congestion

Source: Economy