Air Freight Is Up on 5 Year High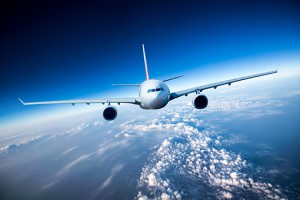 Despite slow, even what some would call stagnant, growth in international trade over the last several years, the air freight sector saw healthy growth in cargo demand during 2016. In fact, it was the best air freight had seen in five years.
In a press release, the International Air Transport Association (IATA) shared that "demand, measured in freight tonne kilometers (FTKs) grew by 3.8% in 2016 compared to 2015. This was nearly double the industry's average growth rate of 2.0% over the last five years."
That demand growth is very encouraging for the air sector of international shipping, especially after the weak start to global freight volumes the IATA says 2016 experienced.
While "Europe accounted for almost half of the total annual increase in demand" for air freight, the sector should be happy to see that there was growth across all regions except Latin America.
Of course, just like in ocean shipping, the air freight sector has to be careful about the balance of capacity versus demand. Capacity grew more in 2016 than demand. "Freight capacity, measured in available freight tonne kilometers (AFTKs), increased by 5.3% in 2016," the press release said.
Still, the air freight sector is definitely not struggling with the kind of overcapacity that has been so problematic for the ocean freight sector in recent years.
The press release included a nice bit of insight into the air freight sector of international shipping from IATA's leadership:
"In terms of demand, 2016 was a good year for air cargo. That was boosted by solid year-end performance. Looking ahead, strong export orders are good news. But there are headwinds. The most significant is stagnant world trade which also faces the risk of protectionist measures. Governments must not forget that trade is a powerful tool for growth and prosperity," said Alexandre de Juniac, IATA's Director General and CEO.

"The air cargo industry must also improve its competitiveness. We know that the way forward is defined by digital processes which will drive efficiency and improve customer satisfaction. We must use the momentum of renewed demand growth to drive the important innovations of the e-cargo vision," said de Juniac.
The air freight sector would be wise to look at how it competes with the ocean freight sector.
Air freight and ocean freight have different strengths and weaknesses. For some importers and exporters, it may never make sense to switch from ocean freight to air freight (or vice versa). However, there is some cargo that could be transported in either sector. This might be a time when the air freight sector could increase its market share of the cargo that could ship by sea or air.
Air freight tends to be more expensive than ocean freight, especially in recent years with overcapacity putting downward pressure on freight rates. However, ocean freight rates now appear to be recovering. Pair those rising freight rates with shippers' nervousness regarding the financial health of ocean carriers after Hanjin Shipping's collapse was costly for many shippers, and many who traditionally import and export by sea might take their first serious look at air.
One of the biggest reasons shippers go with air freight over ocean shipping is speed. When it comes to getting goods delivered around the world quickly, air freight will always hold the advantage.
However, there are many factors to consider when choosing between air and ocean freight including but not limited to reliability, destinations, and environmental impact. You can see how these modes match up in our Air Freight Vs. Ocean Shipping 8 Round Fight blog.