China Shipping Reveals Expansion Project at Port of Los Angeles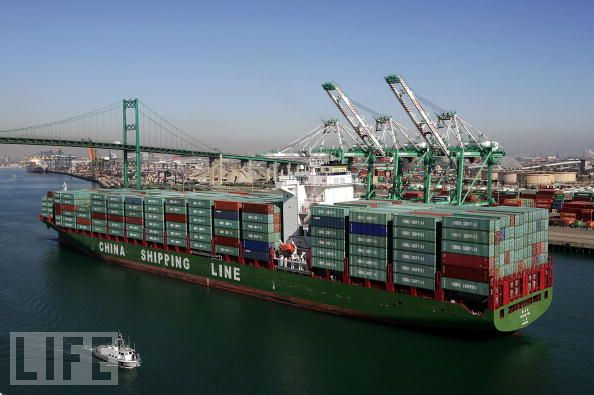 China Shipping Holding Company recently revealed parts of a $206.5 million expansion project at the Port of Los Angeles. Only $47.6 million worth of improvements were recently unveiled. These improvements include a new "925 foot section of wharf, 18 additional acres of backland and four container cranes" that will serve to increase the amount of cargo processing at the shipping terminal. An access bridge that will connect the China Shipping and Yang Ming terminals to allow for better access for truckers between the two terminals was also built.
The entire project is predicted to be completed in 2014 and includes "building 2,500 feet of new wharf and doubling the entire terminal's size to 142 acres." Once completed, the port is expected to handle up to 1.5 million cargo containers each year producing 8,400 jobs throughout the area. Not only will the expansion project increase overall size and efficiency of the terminal, it is also expected to reduce smog-informing nitrogen oxides by 52 percent and sulfur oxides by 95%.
China Shipping, founded in 1997, is a fast growing global business that has made a large investment in Los Angeles to improve business by using the cleanest technology available. Headquartered in Shanghai, China Shipping operates five ship fleets of more than 430 vessels that include various types of ships such as container ships and specialized cargo ships.
The Port of Los Angeles is American's leading seaport in terms of shipping container volume and cargo value. It generates approximately 919,000 regional jobs and $39.1 billion in annual wages and tax revenues. This expansion project will allow the port to continue to grow efficiently while simultaneously generating an increase in job opportunities for the surrounding community.

Source: Container