Container Ship Backups Worse Than During 2014/15's Devastating Labor Contract Negotiations
There's a bigger ship backup at the Ports of Los Angeles and Long Beach, with more than a score and a half of container ships anchored and waiting to birth off the coast of Southern California according to the Journal of Commerce (JOC), than there were during the contentious contract negotiations of 2014-15 that were so devastating for U.S. shippers.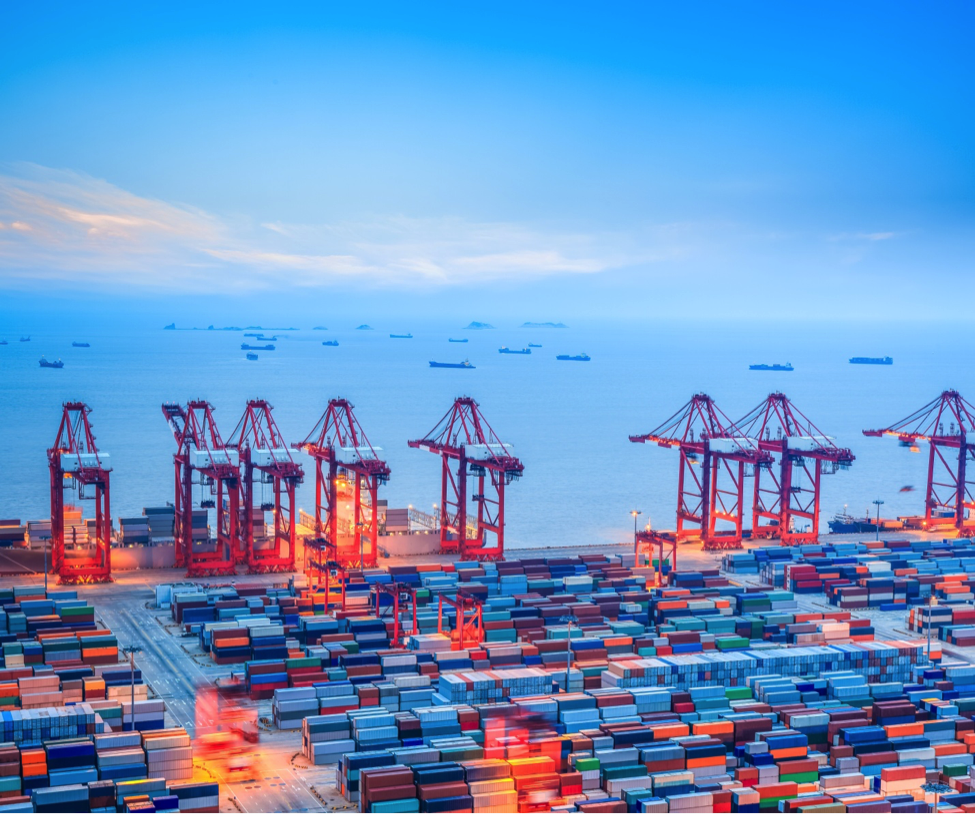 Shippers who imported or exported goods six years ago, along with everyone who was working in the international shipping industry at the time, remember the 2014/15 contract negotiations between the Pacific Maritime Association (PMA) and the International Longshore & Warehouse Union (ILWU) well. Most would probably like to forget it. Critical slowdowns and shutdowns hit U.S. west coast ports, retailers couldn't get their goods to stock shelves in time for the holiday shopping season, agricultural exports rotted on the docks, U.S. manufacturers lost international business deals and partners, and the economy lost billions of dollars.
When the two sides of the negotiations finally reached a tentative contract, I wrote about how shippers deserve better. It's discouraging to see any aspect of port congestion actually be worse than what we saw in 2014/15, especially when considering how long it took to end and recover from the port congestion that happened then. Unfortunately, we're seeing more ships waiting to dock at the Ports of Los Angeles and Long Beach than we ever saw during the 2014/15 labor crisis, according to a JOC article:
During the 2014-15 West Coast labor crisis, the most container ships at anchor was 28 on March 15, 2015. That was exceeded this year on Jan. 8, when there were 37 ships at anchor.
There being a higher number of ships waiting at anchor than was ever reached in 2014/15 is not a one day anomaly either. Since Christmas, there have often been more ships waiting to get into the Ports of Los Angeles and Long Beach than was seen at the peak of congestion caused by the contentious contract negotiations while ships at anchor have been pretty consistently outnumbering the number of ships at berth. Here are more details from the JOC article:
In the 18 days since Dec. 25, only on Jan. 11 were there more ships at berth than at anchor, with 35 ships at marine terminals and 34 ships waiting to unload. The number of ships at and awaiting berth was the same at 27 on Dec. 27. As of Tuesday [January 12th], there were 31 ships at anchor and 29 at berth, according to the Marine Exchange of Southern California, the agency that manages ship traffic.
It doesn't help that ships are bigger than they used to be, carrying more containers of goods to ports at a time, either. Of the ships waiting to berth, "a dozen have capacities of more than 10,000 TEU, including CMA CGM's Marco Polo, which has 16,020 TEU of capacity," according to the article, which also reports that 18 more ships are scheduled to arrive in the next three days.
The number of ships arriving at the moment are not really above normal. There is only one more ship scheduled to arrive over the next few years than during this period last year. However, leading up to now, demand for imported goods has been much stronger than normal. Despite early expectations in 2020 to the contrary, peak season shipping was very strong last year. In an exceptional year, that demand and increase in cargo volume arriving at the ports can stretch beyond August and September through October and into November, but even then in 2020 cargo demand didn't let up. Even now, that cargo demand remains strong, and it has left the ports extremely congested exacerbated by added limitations due to pandemic protocols, trucker shortages, and equipment shortages.
I detailed what's happening at the ports more extensively in a warning to shippers to expect delays and fees.
Congestion is so bad at the ports, Universal Cargo CEO sent a letter to customers just two days before Christmas that began, "We have found it necessary to alert you of what we would call a 'Perfect Storm' of events that are causing much pain and headache all over our industry right now…"
That perfect storm hasn't come to an end yet, but you can be sure we're keeping a close eye on it here at Universal Cargo. We'll keep giving you updates about things getting better or worse at the ports as well as all the international shipping news that matter to shippers most here in this blog.