Everything You Ever Needed to Know About Customs Bonds But Were Afraid to Ask
This is a guest post by Catherine Tims.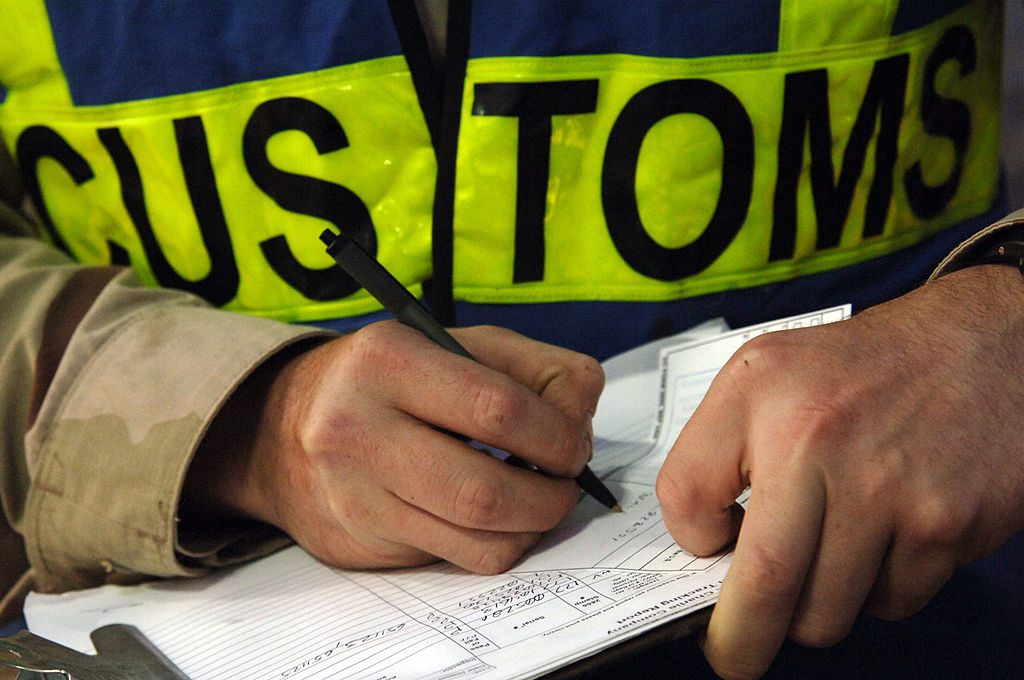 The world of Customs bonds can be extremely mystifying to the uninitiated. Nothing about international shipping is straightforward, but if there's one thing that often causes the most consternation, it's got to be managing customs on imported goods. When it comes to international importers satisfying the bonding requirements for bringing foreign goods into the United States, the complexity of customs bond requirements is enough to make you pull your hair out.
But it doesn't have to be this way.
We've come up with the perfect guide to customs bonds for you so that you don't need to worry if you're about to run into problems or not. Here's everything you've ever needed to know about customs bonds, how they work, the different types of bonds there are, and under which circumstances you'll need them.
A Quick Overview of Customs Bonds
While they can get pretty complex in practice, customs bonds are relatively straightforward when it comes to how they work and what they do. The truth is that whether you're importing goods from overseas to the United States or even between the US and Canada, you're going to need to hold an appropriate customs bond in order to do business.
As a form of surety bond, a customs bond works much as an insurance policy would. Holding a customs bond protects you as an importer from any unexpected costs that might arise from customs-related issues, as it will cover your Customs-related costs up to the value of the bond. The bond also paves the way through getting your shipments through US Customs & Border Protection (CBP) or through the requirements set up by the Canadian Border Services Agency by providing guarantees to these government agencies that you have the ability to fulfill any financial responsibilities related to paying duties, penalties, or any other financial obligation.
Types of Customs Bonds
As the needs of international shipping can be so varied, the types of customs bonds are likewise different. Here are just a few subsets of these surety bonds and what they're used for.
Single Entry Bonds: This bond covers you for literally one single shipment of goods. This is perhaps the most basic and straightforward customs bond.
Annual Customs Continuous Bonds: If you're importing multiple shipments a year, holding an annually-renewed customs bond will provide cover for every shipment you make for an entire 12-month period. This is often more cost-effective than being bonded per individual shipment.
Drawback Bonds: Importers are often entitled to drawbacks, or duty refunds on imported shipments, after they're exported. These usually happen after the entry's liquidation, but accelerated drawbacks that occur before this might result in importers receiving too large a sum. Drawback bonds guarantee that any overpayments will be repaid to Customs.
Custodian Bonds: Custodian bonds provide support to trucking companies that are acting as a common carrier by moving bonded cargo from one destination to another before clearing customs.
Foreign Trade Zone Bonds: Foreign Trade Zones, often abbreviated as FTZs, are secured areas either at or near ports of entry that are legally classified as outside US territory. If you want to operate in a Foreign Trade Zone, you need as an importer to be specifically bonded to gain access to one of these areas.
Carnet Bonds: An ATA Carnet is a powerful tool considering that importers with a Carnet can trade certain temporary import-export goods duty-free across more than 100 affiliated countries. In many places, however, your Carnet needs to be bonded in order for it to be considered valid.
What Do Customs Bonds Cost?
As an importer, it's your responsibility to ensure you purchase the necessary customs bonds before being able to do business effectively. A lot goes into the premium price of a customs bond. Importers pay a fraction of the bond's complete value to become bonded, just as you would purchase any other surety bond or insurance policy. This premium works out to typically anywhere between 1% and 4% of the total amount of protection the bond provides.
That total amount of protection is almost always directly dependent on the value or the type of goods being imported. Additionally, the cost of your customs bond will differ depending on whether you're purchasing a single entry bond for just one shipment or a continuous bond designed to cover multiple shipments over the course of the year. Other factors, such as your credit history as an importer, also come into account, with poor credit requiring a higher premium payment.
How to Get a Customs Bond
Purchasing the protection of a customs bond might be similar to buying car insurance for your personal vehicle, but sourcing bonds is a far cry from comparing rates from car insurance companies. Because of the complexity of your needs as an importer, it's necessary to have an in-depth conversation with just about every surety underwriter you'd like to receive a price quote from, and doing so represents a large commitment of time and resources.
In order to take some of the possibly overwhelming tedium out of this process, it's always advisable to partner with an insurance agent that can act on your behalf in sourcing price quotes for the customs bonds your import business needs. Agents with the tools and experience needed to approach and interact surety underwriters save you time and money, making it easier for you to satisfy your bonding requirements without getting bogged down in complexities you'd rather not deal with.
A Final Word
Customs bonds are a cost of doing business in today's global economy. Just because you've got to ensure that your import business is fully bonded doesn't mean that you have to subject yourself to processes that leave you frustrated and confused. Knowing how the customs bond process works, and who you can turn to for help, can make the entire process that much more painless.
This was a guest post by Catherine Tims.
About the Author
Catherine Tims is a freelance financial writer who works for bondexchange.com and lives in south Florida.