How Bad Port Congestion Is & the Little Being Done About It
How Bad Is Congestion at the Ports of Los Angeles & Long Beach?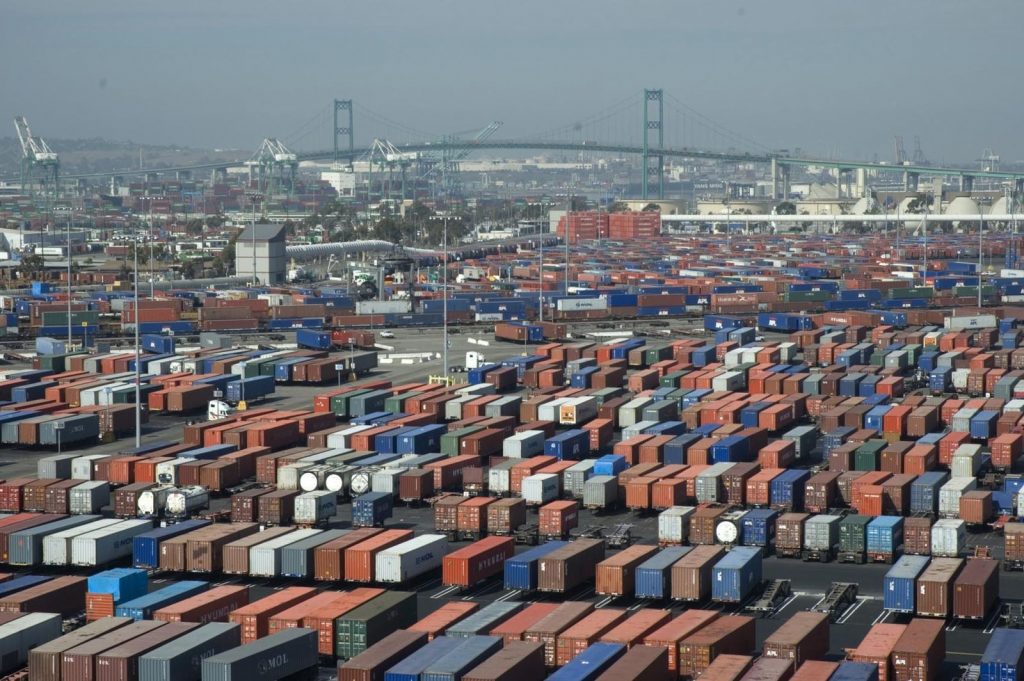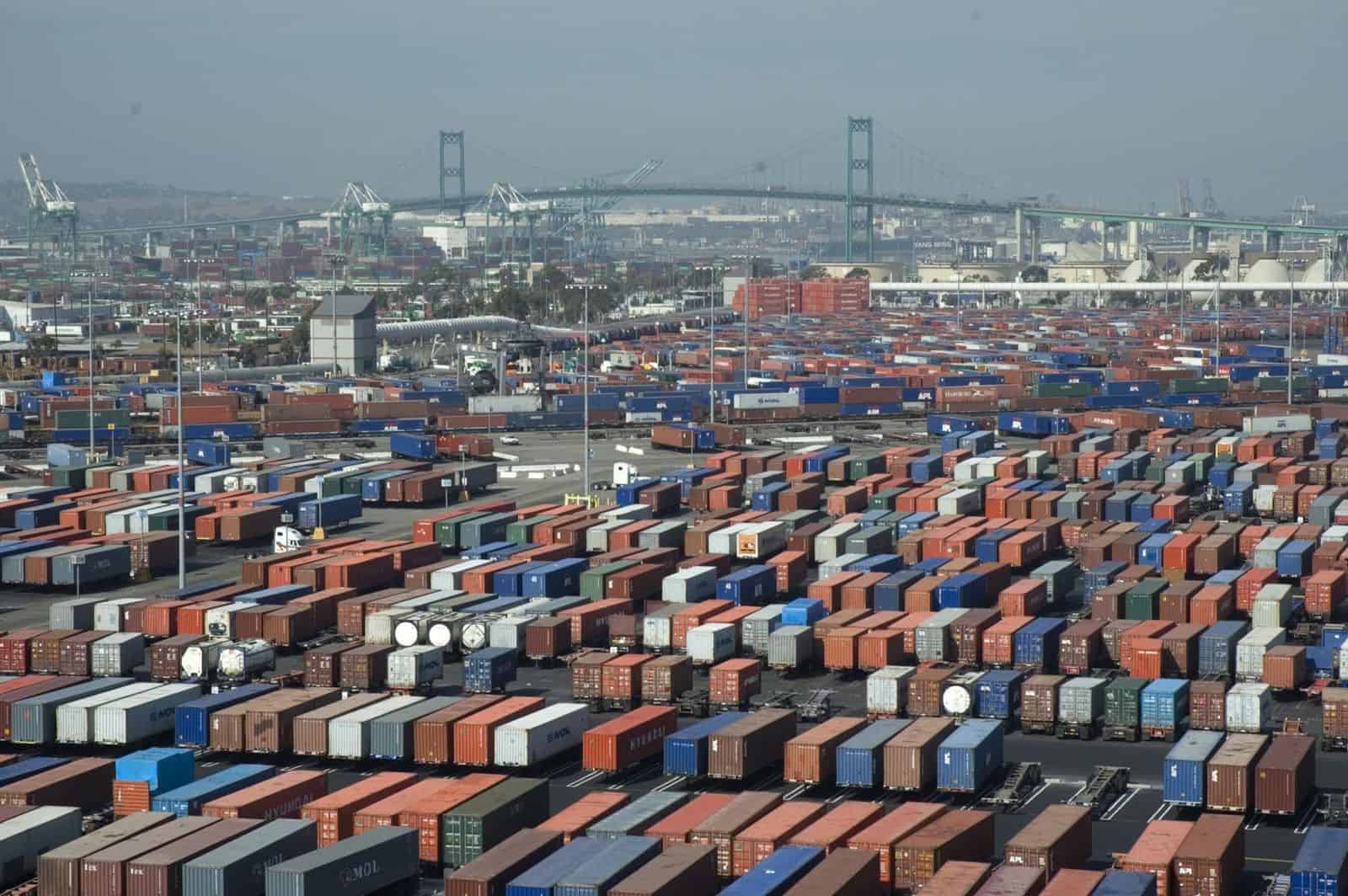 Congestion at U.S. ports has been a problem without relief for the last year. When there is already longstanding congestion before the peak season – which we're deep into now – hits, you know congestion is bad. But just how bad is that congestion?
Short answer: really bad. However, there is a much more specific answer.
In an American Shipper article, Greg Miller provided a pretty solid answer to how backed up the Ports of Los Angeles and Long Beach are.
While pointing out the number varies from day to day, Miller reported:
… there were 70 container ships in the queue on Monday with total capacity of 432,909 twenty-foot equivalent units. To put the enormity of that number in perspective, that's more than the inbound container volume the Port of Long Beach handled in the entire month of August. It's roughly what Charleston handles inbound in four months and what Savannah handles in two.

The combined import throughput of both Los Angeles and Long Beach in August was 893,118 TEUs. Assuming ships waiting offshore are effectively full and capacity is a good proxy for volume, and that terminals are able to process vessels at the same pace they did in August, the anchorages and drift areas could only be completely cleared if no ships arrived for 14 days straight days.
Of course, it's not like no ships are going to arrive for two weeks straight at the busiest sea port in the U.S. Ships arrive there every day. Miller points out, "Vessel-positioning data from MarineTraffic confirms that a steady stream of container ships remains en route across the Pacific, destined for Los Angeles."
He also reported the average vessel-waiting time at the Port of Los Angeles is at an all-time high of nine days.
Of course, this is bad news for shippers trying to get their goods for the upcoming holiday season; however, the Port of Long Beach is at least doing something to help get cargo out of the port to shippers…
Long Beach Tries Extended Cargo Pickup Hours
There are many things that have contributed to port congestion. Among them have been COVID restrictions that, along with decreasing dockworker efficiency, negatively affected terminal hours during the pandemic. It seems like common sense that extending hours would be one way to help toward alleviating congestion.
Eric Kulisch reported in an American Shipper article that the Port of Long Beach, with Total Terminals International as the launch partner, has a new initiative to extend gate hours for trucks to pickup shipping containers.
The operator of the port's largest container terminal, located on Pier T, will encourage truckers to make late-night and pre-dawn trips for containers by offering more flexible appointment windows. Shuttle drivers will be able to pick up containers from 11 p.m. to 1:30 a.m. Mondays through Thursdays. The gates will be open for prearranged double moves — empty container drop-off plus loaded pickup — between 3 and 7 a.m. In both cases, drivers with appointments will be able to show up at any time rather than being held to a strict reservation slot, the port authority said Tuesday.

Making containers available at off-peak hours is designed to increase throughput by servicing trucks at less busy times and help speed warehouse trips because of reduced levels of traffic on roadways.
The average dwell time for containers at the Ports of Los Angeles and Long Beach, Kulish also reports, "has stretched to six days, according to port officials."
Not So Bold Bold Moves
Add the days ships are waiting to get unloaded to the number of days containers are stuck at the ports, and you have an average of 17 days shippers are waiting from the time a ship initially arrives with their cargo to when that cargo leaves the Ports of Los Angeles and Long Beach.
Hopefully, the Port of Long Beach's initiative will help with that some, but there are many factors causing congestion at the ports, including continued COVID restrictions on dockworkers.
It's good to see the Port of Long Beach taking a step toward fighting the congestion happening there, but why wait through a year of congestion before starting a pilot program like this? What other initiatives can the ports utilize to fight congestion? Can extended gate hours happen at all the terminals? At the Port of Los Angeles too? Are there any ideas beyond increasing gate hours? Are there any COVID restrictions that could be examined to see if they are unnecessarily slowing operations? Are there efficiency experts being brought in to look for ways to improve the situation? Are other industry experts being invited to consult and cooperate on fighting congestion?
There are some positive answers to the questions I just asked. There is some consultation happening, and the ports are moving to improve congestion. But at about the same pace cargo moves through the ports right now. If that fast. Last week, the Ports of Los Angeles and Long Beach issued a joint press release that they opened with:
Today, after consultation with multiple supply chain stakeholders and the U.S. Department of Transportation, the ports of Long Beach and Los Angeles announced bold new measures to improve freight movement and reduce delays through the ports as they continue to experience record volumes.
Bold is an awfully strong word. The biggest item in the press release was that there will be extended gate hours. In addition to the Port of Long Beach late night gate initiative discussed above, the Port of Los Angeles will be testing out opening up weekend gates. Frankly, an elementary student could come up with that idea.
Additionally, "both ports have called on marine terminal operators to incentivize the use of all available gate hours, especially night gates, to reduce congestion and maximize cargo throughput capacity." Yes, I know, that's not an actual action but a call to action for others to possibly take.
Probably the boldest thing in the press release was how profusely it thanked the Biden-Harris Administration. I'm sure it was to score political points, but I'm not sure linking the administration to one more disaster helps. Then again, with Afghanistan, the southern border crisis, unconstitutional mandates, out of control spending and money printing, eviction moratorium that Biden admitted was probably unconstitutional when he signed it, inflation, and, well, you get the point. What's one more disaster to this administration?
My favorite part of the press release is the following line:
In addition to expanded hours and incentivized reservation priority, the ports urge terminals and the trucking community to consider other corrective measures.
In other words, see what you can come up with, terminals and truckers. The initial draft probably said it that way but replaced the "tr" with an "f".
It makes you think the experts are probably right with their predictions that this congestion will last well into 2022.