BREAKING NEWS – ILA Strike Postponed – Click Here for Full Story
ILA Strike Watch 2012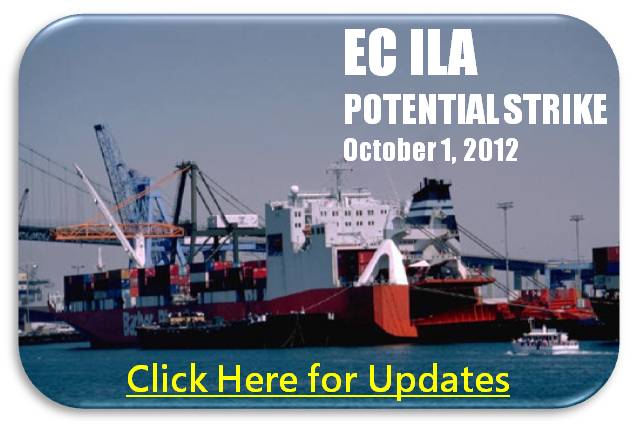 East Coast vs. West Coast – sounds like something to do with the Notorius B.I.G. and Tupac, right? Hip-hop, mixed tapes, and getting shot to death in front of Circus-Circus? Well, there is less music (and a whole lot less bling) but still some tough times ahead for those caught in the midst of this rivalry.
In the international import/export business, the choice between shipping ocean freight to the East Coast or the West Coast could have a major impact on an international shipper's bottom line. The tough news this week is reserved for East Coast routes while West Coast routes are coming out ahead–at least for the moment.
The most recent drama is due to the threatened International Longshoremen's Association (ILA) strike, which would funnel more business to West Coast ports as those in the import/export business avoid East Coast ports where the dock workers are poised to suspend their essential job of loading and unloading massive amounts of cargo stored in shipping containers to and from cargo vessels.
If the ILA does strike on this scale (which it hasn't done in over 30 years), it could mean significant fiscal losses to ports up and down the East Coast of the US. This would be on top of an already weak recovery from the global economic slump, which hit ocean freight carriers particularly hard. There is a glimmer of hope though of avoiding a strike as new talks are being scheduled for the week of Sept. 17th in an attempt to head off a strike.
These renewed talks (after ILA representatives abruptly left the negotiating table last month when US Maritime Alliance representatives proposed significant changes to policies affecting dockworkers pay) are the result of Federal mediators encouraging the two parties to return to the negotiating table.[1]
That's right, this strike has so much potential to harm the US economy that the Federal government has stepped in to try to help resolve the issues before the present contract expires on August 30th.
What this means for those in the import/export business is that carriers are rerouting to West Coast port destinations, and as a result are running with high utilization levels, 90 – 100%! Some even are experiencing rollover.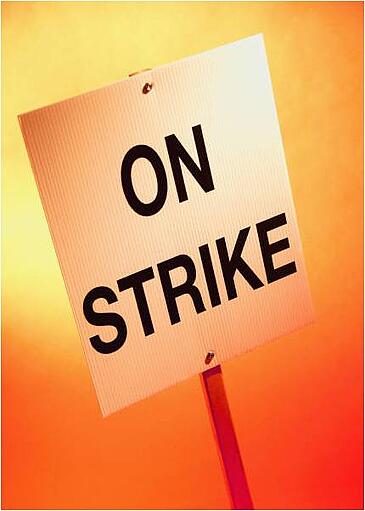 This is all a far cry from the economic blows in freight rates experienced recently worldwide as overcapacity drove freight rates so low as to threaten many carrier lines' viability.
This increase must be a relief to many international shipping companies and represents a chance to recoup some of their losses, but as it is only happening at the expense of East Coast destinations, carriers are not the real winners in this shift. It is west coast port authorities and operators who will truly benefit from a dockworkers strike on the East Coast.
On the flip side, ports on the eastern seaboard experienced weaker loading factors, from the lower 80 – low 90% of ships' capacities being filled because many shippers have already begun to divert their shipments to the West Coast or postponed their cargo shipments until after October, waiting to see if the ILA does indeed strike before committing their business to East Coast destinations.
This trend will not end until after the deadline for the re-negotiation of the master contract has passed, i.e. early October. By then a decision will likely be made to strike or not to strike. Until then, carriers can take advantage of increased demand to West Coast ports and shippers can expect complications at East Coast ports as port operators rush to make up for the uncertainty by attempting to move as much cargo as possible before the October 1st deadline.
Along similar lines, freight rate trends have been affected by the threat of the strike as well. In an effort to attract shippers and shore up sagging demand, carriers have lowered their rates to East Coast ports. Since these ports are already suffering from lower demand (their greater distance from key ports in the far east making shipping to them more expensive) any threat of further losses is frightening.
The biggest problem with this trend is that lowering freight rates is unlikely to result in more cargo, but very likely to lower overall revenues and worsen carriers' already weak financial situation.
The good news is that in the long run, just as we see West Coast capacity improving and steadying, we can expect the same from the East Coast after the strike or the threat of strike is over.
BREAKING NEWS – ILA Strike Postponed – Click Here for Full Story