The U.S. Customs and Border Protection's Import Trade Trends Mid-Year Report for 2010 may show some evidence that the economy is taking a turn to the bright side.
Signs of recovery:
13 million import entries were already filed to be imported into the U.S. by June.
27 million entries, totaling an import value of $1.8 trillion, are expected to be filed by the end of 2010- a 6 % increase from 2009
Import volume and values of mid-year 2010 have increased to levels that were last seen in 2006.
Expected for these levels to further rise and reach levels of 2007 by the end of 2010.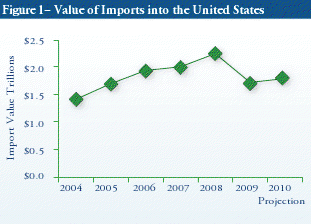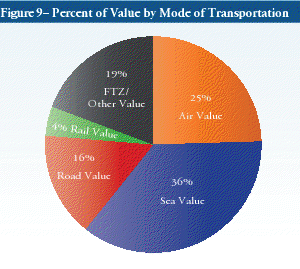 Other important findings:
China exceeded Canada as the U.S.'s top source of imports.
29% of imported goods are subjected to tariffs.
8 million containers that are received at the nation's ports can fill 300,000 football fields; only accounts for 25% of the trade volume that comes into the U.S.
$13 million in duties were collected to prevent imported goods from being sold at an unfairly low price and to level the field for American companies.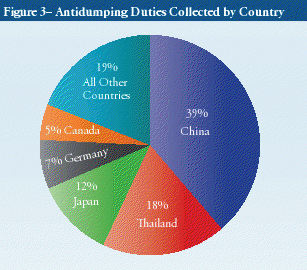 Common target items Customs and Border Protection will screen and examine:
-Contaminated food
-Harmful and counterfeit goods
-Pharmaceuticals
-Personal hygiene products
-Cleaning agents
-Fake fragrances (more information in upcoming blog)
These highlights of the report show the recent changes in import trade over the past few months of 2010. There are signs that the economy is making a slight recovery; however, whether or not the economy can make a full recovery can only be seen in the reports of the upcoming years.
For more information on U.S. Customs and Border Protection's Import Trade Trends Mid-Year Report of 2010, please visit http://www.cbp.gov/xp/cgov/trade/trade_programs/trade_trends/.
Hong Ho