Port of Oakland Adds Hours to Fight Congestion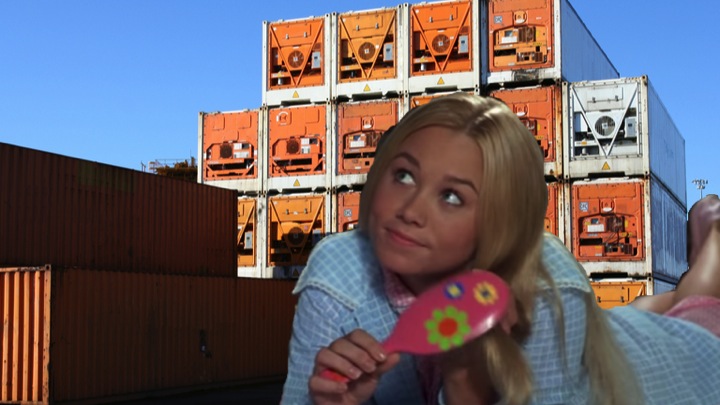 "Congestion, congestion, congestion!"
I can hear port owners whining about congestion getting all the attention like Jan lementing all the attention Marcia gets in the Brady Bunch.
Of course, the attention congestion gets is not positive. And when port congestion causes cargo delays and increased fees for shippers, congestion is deserving of attention. Something must be done to relieve it.
Congestion problems on the West Coast have gotten better since the end of the contentious contract negotiations between the Pacific Maritime Association (PMA) and the International Longshore & Warehouse Union (ILWU). Right around this time last year, things were at their worst, making a miserable Christmas and holiday season for shippers and retailers who couldn't get their products onto shelves.
But labor slowdowns were not the only source of congestion issues, so congestion persists. Ports have been working hard to put programs in place to make it smoother for truckers to get in and out of terminals with the shipping containers of goods imported and exported.
A strategy starting to be implemented at the Port of Oakland is adding more gate hours.
"The Oakland International Container Terminal is piloting a program of night and weekend gates to help relieve congestion, a strategy that is expected to go port-wide at the Northern California port in early 2016," reports Bill Mongelluzzo in the Journal of Commerce.
It's not uncommon to see long lines of trucks at Oakland terminals and even spilling onto the road outside of the port. Adding weekend and night hours can decrease the concentration of trucks arriving during the day, shortening those lines and getting cargo moving in and out of the port faster.
Apparently, 2016 will see much more of this adding of hours to ease the flow of trucks in and out of terminals.
The JOC article explains the Port of Oakland's plan for a less congested new year:
Port officials are committed to implementing a program of regular Saturday gates in the first quarter of 2016. OakPass, similar in some ways to the PierPass program of night and weekend gates that has been in operation in Los Angeles-Long Beach since 2006, would likely involve a fee charged during peak traffic periods. Revenues collected would help terminal operators offset the cost of remaining open beyond the normal 8 a.m. to 5 p.m., Monday through Friday schedule.
Such strategies should come as welcome news to shippers who have imported goods earlier for this holiday season as well as used alternate shipping routes in response to the congestion problems that were so costly during last year's holiday season.
As the Oakland International Container Terminal (OICT) continues to test out the program to extend gate hours, the port should be able to get a good idea of the demand for weekend and night hours, figuring out the best schedule for adding hours and relieving congestion.
"We know this may not fit everyone's business needs, but it has a positive impact on the overall flow of transactions during the day," Jim Rice, OICT general manager was quoted as saying in the JOC article. Since no business needs costly delays, this move by the OICT and the Port of Oakland should be a good move overall for truckers and shippers moving goods through the port.
The JOC reports that the Port of Oakland is working on a collabrative plan with its marine terminal operators to open permanent Saturday gates in 2016 and that the plan is under review by the Federal Maritime Commission (FMC). I can't imagine the FMC refusing to approve such a plan.
Hopefully, 2016 will be a much smoother year for the flow of trucks and cargo through the Port of Oakland and its operators won't have to shake their blonde hair and say, "Congestion, congestion, congestion!"

Source: UC Blog