Port of Virginia Looking Strong in East Vs. West Shipping Volume Battle
East Coast Vs. West Coast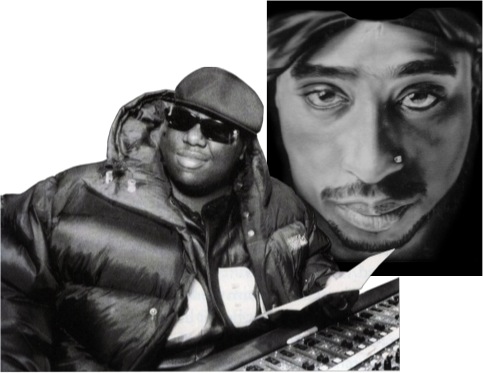 There's a battle for supremacy between the East and West with lots of cash money in the balance. It seems like a battle that should be filled with bling and rap music. But instead, it's full of shipping containers.
Of course, international shipping is not as exciting to the average person as the music of the Notorious B.I.G. and Tupac Shakur, whose battle of East vs. West ended tragically and violently. However, the ramifications to the country might be larger as which ports cargo is imported and exported through affects the nation's economy significantly.
U.S. East Coast ports, like the Port of Virginia, have made serious market share gains over the last couple years, thanks in large part to congestion and the contentious year-long contract negotiations at West Coast ports that cost shippers so much money during last year's peak shipping and holiday seasons.
Many shippers diverted cargo from West Coast ports, including the nation's top Ports of Los Angeles and Long Beach, and are continuing to do so. A couple weeks ago, we blogged on the Ports of Miami and Everglades capitalizing on market shifts in the country's international shipping industry. Today, let's set move our gaze up the coast from Florida to Virginia.
There, the Port of Virginia just set a record.
Growing Port of Virginia
The port authority reported 7.2% increase from September of 2014 to September of 2015 with cargo container volumes reaching 215,520 TEUs.
September marked the seventh straight month of box volumes exceeding 210,000 TEUs as the mid-Atlantic port continued to receive a portion of cargoes shippers have diverted from West Coast gateways to avoid congestion issues.
…
Containerized exports at the port grew 8.4 percent, while imports were up 5.7 percent.
Year-to-date the Port of Virginia is 8.8 percent ahead of its 2014 volumes with 1.9 million TEUs handled so far in 2015.
The port is also 6 percent ahead of the previous year's volumes for the first three months of the fiscal year, which began July 1, according to the Virginia Port Authority.
In comparison with last September, rail units were up 16 percent, Virginia Inland Port (VIP) volumes grew 43 percent, truck volumes were up 2 percent and vehicle units were up 133 percent.
With the increased volume, despite the challenges that increase brings, is resulting in growing financial strength for the port. The Port of Virginia reported:
The port's consolidated financial performance in the first two months of the fiscal year (July/August) is positive as well: Total operating revenues are $80.5 million and the operating income is $3.5 million. The audited fiscal year 2015 results confirmed operating income of $13.6 million in, which is an improvement of $30.1 million when compared with the results from the previous fiscal year.
The challenges of keeping cargo moving smoothly and quickly when volume is increasing significantly are ones the Port of Virginia are taking on confidently. Confidence is what the Virginia Port Authority wants to instill in shippers who have lost confidence in West Coast ports. Successfully handling growth, the Port of Virginia has good reason to feel confident. Here's the message the port authority is sharing with the industry:
"We have brought stability and consistency to all phases of our operation and we are showing growth and positive financial results," said John F. Reinhart, CEO and executive director of the Virginia Port Authority. "For the quarter, we had growth in rail containers, truck volume, VIP container volume percent, vehicle units and operating income, while improving service levels.
"This shows that the industry is responding: Our message that The Port of Virginia is an innovative, responsive and strategic operation is beginning to resonate. The port's capital reinvestment program is just underway and we have a lot of work to do, but we have a clear path forward and we have the support of our labor partners, stakeholders and customers."
…
"Our improving financial picture will allow us to continue to reinvest in our facilities, our cargo conveyance equipment and our people," Reinhart said. "We have turned the corner and we must stay focused. In the coming decade, we will need to reinvest $2 billion in The Port of Virginia to increase its capacity and ensure its competitive position on the US East Coast. The overall performance and result of fiscal year 2015 has cleared the way for this process to begin."
Demise of Ports of L.A./Long Beach Much Exaggerated
Yes, there have been shifts in market share at U.S. ports. Yes, the Ports of Los Angeles and Long Beach have seen shippers take their imports and exports to other ports. No, the Ports of Los Angeles and Long Beach are not going anywhere.
In fact, they're working on increasing market share again.
It might seem like the twin ports in Southern California are struggling when as the Port of Virginia reports volume gains and record numbers in September that the Ports of Los Angeles and Long Beach see volume decline this September compared to last. The Journal of Commerce (JOC) reports:
Total container volume at the Port of Los Angeles declined 5.8 percent in September compared to the same month last year, with imports down 9.4 percent and exports declining 17.5 percent. Although Los Angeles in recent months has been regaining some of the market share it lost to East Coast ports during the 2014-15 West Coast labor dispute, volumes are still down 2.9 percent year-to-date from last year.
…
As a port complex, Los Angeles-Long Beach in September registered a 2 percent decline in total container volume. Combined imports were down 6 percent and exports were down 8 percent compared to September 2014.
This seems very bad for the Ports of Los Angeles; however, the decline in cargo container volume is mitigated by how strong last September's volume performance was:
September was nevertheless a strong month for the largest U.S. port because its container volume was benchmarked off of the strongest monthly performance of 2014. Containerized imports and total container volume in September 2014 were the highest of the year, according to statistics provided by the port.
While the overall container volume at the port complex of Los Angeles and Long Beach was down in September, volume was actually up on the Long Beach side. There, a steady increase in market share can be seen. Another JOC article on the Port of Long Beach's September volume reports:
Long Beach had one its best Septembers ever, continuing a recent trend in which West Coast ports are regaining some of the market share they lost this past year due to congestion and work slowdowns that accompanied the coastwide dockworker negotiations.
Container volumes released by the port show an overall 4.1 percent increase over September 2014. The total container volume includes loaded imports and exports and also empties. Bucking a recent trend, containerized exports increased 6.1 percent, while imports declined 1.9 percent.
Of course, saying the Port of Long Beach's volume increased in September is only half the story as you can read above that containerized exports increased, but imports actually declined. Still, the overall container volume is up at the Port of Long Beach, just not enough to even out the decline at the Port of Los Angeles.
The West Coast ports have been rebounding a bit in 2015 from their losses in market share. JOC gives a nice overview:
The West Coast's market share of containerized imports hit a new low of 46.4 percent in February, and then jumped to over 50 percent in March, and it has remained above 50 percent since then. In September, the West Coast's market share of U.S. container volume hit a 2015 high of 53.4 percent, according to PIERS, a sister product of JOC.com within IHS.
The battle between East and West Coast ports for market share supremacy should get really interesting next year with the completion of the Panama Canal expansion. Let's just hope the East vs. West rivalry ends better than the one between Biggie and Tupac.

Source: UC Blog