Rising Confidence in U.S. Economy Makes Good Timing to Import Goods
Exporters, are you feeling confident? According to a Globe and Mail article, your confidence should be on the rise.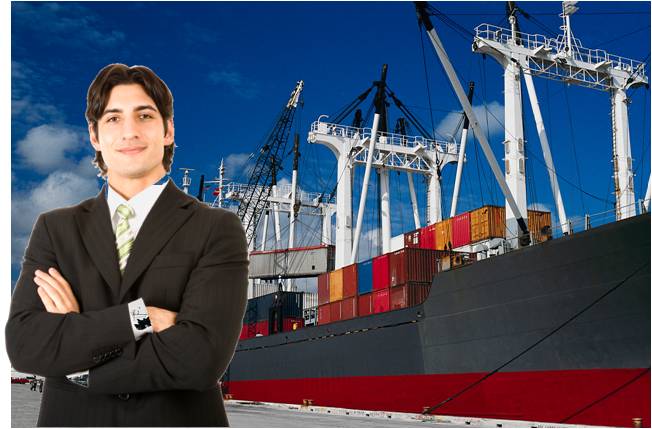 Actually, the article was referring to confidence among Canadian exporters being on the rise, but that confidence is being sparked or at least boosted by U.S. economic recovery gaining momentum, says the Globe and Mail article.
This means if you're a U.S. importer or thinking about importing goods, you have good reason to feel confident about that.
Peter Hall, Export Development Canada's (EDC) chief economist was quoted as saying about their semi-annual trade confidence index rising to 72.6 from 70.7 in last fall's survey that, "Imbedded in these numbers are the good things that are going on in the United States."
Is this couple point rise in the EDC's trade confidence index really all that great?
The number is well below 78.8, which it hit in the spring of 2010, but what makes the number so encouraging is that it's basically in line with the average confidence index numbers from 2003 through 2007. Yes, pre recession numbers.
The basic news here, is that confidence in the U.S. economy is rising and even reaching levels of before what many have dubbed as "the Great Recession."
The Globe and Mail article reports:
Recent indicators suggest the U.S. economy is gaining momentum, though the first quarter was slower than initially believed. The housing sector is coming back, retail sales are strong and the economy is generating jobs at a much faster clip than a year ago.
Eight out of 10 [Canadian] exporters reported either higher or flat orders from U.S. customers, up from 75 per cent last fall…
It's hard to say an economy is doing well or will keep doing well simply based on confidence in it. However, confidence in an economy is important.
Lack of confidence keeps people from putting money into an economy, either through drops in investment or a lack of spending for fear of financial insecurity. Low confidence levels certainly played a factor in making the recent recession in the U.S. so persistent.
Confidence in an economy has the opposite effect. People are more comfortable investing and spending, which helps boost an economy.
The biggest problem, it would seem with measuring confidence levels for trying to get a glimpse at the future of an economy is that confidence can shift quickly.
But confidence in the U.S. economy is not only rising in Canada, but importantly, here in the U.S. as well.
A recent New York Times article from economist Robert J. Shiller states:
These vital signs [decline in unemployment, stock market more than doubled since 2009, and rising housing market] make many people believe that we've turned the corner on the economy, that we've started a healing process. And their discussions often note one particular sign of systemic recovery: confidence. There is considerable hope that the markets are heralding a major development: that Americans have lost the fears and foreboding that have made the financial crisis of 2008 so enduring in its effects.
Shiller doesn't put too much stock in confidence meaning another recession couldn't hit, but does say the "Hope is a wonderful thing."
Where there is confidence there is hope.
As the economy U.S. economy does better and confidence rises, U.S. importers are in a good position to be successful and it seems many know it and are healthfully importing goods.
Back to that Globe and Mail article focusing on exporters in Canada to the U.S., "Folks are seeing that orders are rising and they're more convinced that this is the real thing," said Peter Hall.

The real thing. No, this is not a Coca Cola commercial. We're talking economic recovery here. Time will tell if it's the real thing, but right now confidence seems to be high as the economy is performing better than it has since 2007.
In this moment, it's a good time for exporters to the U.S. and a good time U.S. importers.
Need import freight pricing? We're always here to give you a free quote. We're ready to quote your exports as well.
—
Sources:
http://www.theglobeandmail.com/report-on-business/us-recovery-boosts-exporter-confidence-edc-reports/article12839450/
http://www.nytimes.com/2013/03/10/business/confidence-and-its-effects-on-the-economy.html?pagewanted=all&_r=0


Source: Economy