Will Shippers Benefit from P3 Alliance of Largest Container Shipping Carriers?
Last week we blogged about the P3 Network, an alliance between the largest three shipping container carriers in the world–Maersk, Mediterranean Shipping Co., and CMA CGM.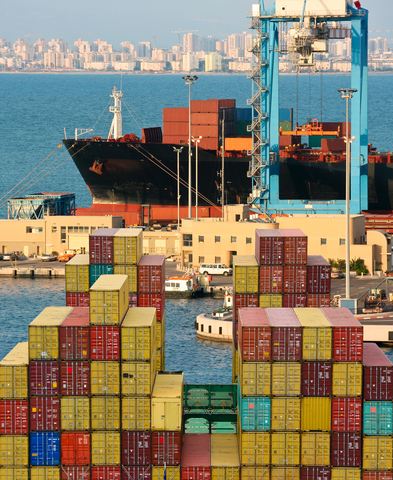 The alliance would be a long-term (10 year) agreement to combine the fleets of these large container shipping carriers in the Asia – Europe, transpacific, and transatlantic shipping routes.
Negotiations are apparently still being made and this alliance would have to pass antitrust regulations as well as approval from "relevant competition" according Maersk's press release that announced the alliance last week.
Obviously, the shipping lines are not overly concerned about receiving that approval and passing antitrust regulations as they've announced their plans for this alliance to take effect in the second quarter of 2014.
In fact, MSC sent an announcement out to its customers that they also posted online about the P3 Network alliance. That announcement included this section:
What are your benefits?
P3 will bring you more stable, frequent and reliable services. The coverage provided will be the greatest ever offered with the best direct port pair choices and transit time in the market for most cases.
This is the real question about the P3 Network alliance of these three container shipping juggernauts. Will it benefit international shippers such as yourself?
That MSC excerpt says it will. Maersk's press release mentioned above explains the benefits it will have for international shippers in the following way:
The P3 Network will provide customers with more stable, frequent and flexible services.
Each of the lines will offer more weekly sailings in their combined network than they do individually. As an example, the P3 Network plans to offer 8 weekly sailings between Asia and Northern Europe. In addition the P3 Network will offer more direct ports of call.
The improved network is expected to reduce the disruptions for customers caused by cancelled sailings.
Being able to load cargo on each other's ships should certainly increase efficiency and create cost savings for the carriers.
Will that result in cost savings for shippers?
That's a harder question to answer. It is easy to see how this alliance would help the carriers provide more stable and frequent service. Being able to load cargo on each other's ships should increase sailing options and avoid cancelled sailings from underbooked ships.
Time is money in business so this definitely seems like an area where shippers will see an advantage. Delayed cargo from a cancelled voyage certainly could be costly to a company importing or exporting goods.
If options are increased as the carriers say they will be, it could mean shorter transit times in being able to ship to closer ports or on more frequent shipping options.
Where the potential for increased costs to international shippers comes in is at the possible decrease in competition that could be caused by this alliance.
Our last blog about this shipping triumvirate got into this a little so I won't go into too much detail here. But it's easy to see how this alliance could make it harder for smaller carriers to compete in these routes and how the three largest competitors working together could thin out the competition level. Less competition generally means higher rates.
There is no need to rush to a panic that freight rates are going to skyrocket. This is not the first alliance to form on these international waters and even container shipping carriers need to focus on their customers' needs in order to survive.
There is already the G6 Alliance between APL and Hapag-Lloyd and the Green Alliance between COSCON, Yang Ming, K Line, and Hanjin Shipping. These shipping routes look like they may become battles of alliances.
Even though things have been getting better, the international shipping business still seems to be a difficult one for carriers.
"You cannot stay alone – you need to team up with others," Rodolphe Saadé, Executive Officer, CMA CGM was quoted as saying in a Ship and Bunker article on the alliance.
On that, I certainly agree. If you want to do something great, you can't do it alone.
Whatever the outcome and affect on freight rates, UCM will always work to give you the best possible freight rate pricing combined with the best possible service on your imports and exports.

Source: Export