Do you have your own business selling online? Want to increase your sales and better manage your costs to generate more profit?
If you're just starting to use sites like Amazon and eBay to make money or already have a healthy income stream from online sales, one of the best resources out there to grow your online business with eBay and Amazon is Skip McGrath.
What makes McGrath such a great resource is he knows what he's doing from personal experience and success, generating over $20,000 a month in online sales and shares his knowledge and wisdom of selling goods on Amazon and eBay on his website.
Here at Universal Cargo Management, we don't post a bunch of blogs about selling online or how to have a successful business doing so. We post about international shipping since, as a freight forwarder, that's our expertise. We leave selling online to experts on that subject like Mr. McGrath.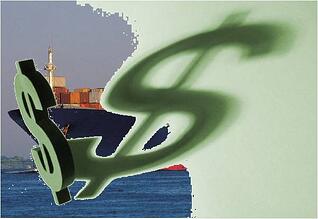 However, the two topics do have room to intersect. Importing goods to sell online can be a very lucrative business. It may be your path to financial freedom and independent wealth instead of working for someone else at a 9 to 5 pace.
The reason we bring up Skip McGrath is that he's a client of Universal Cargo Management and he brought us up on his online seller's resource website in his June edition titled: Expand your business Internationally with eBay and Amazon.
Section 4 of the edition is Importing Goods Directly From Asia to Sell on eBay and Amazon.
In it, McGrath breaks down what you need to import from Asia (though it could also be applied to other locations around the globe) to successfully sell online. Here's an excerpt:
When most people think of importing they think, "too complicated." There is some truth to that, but there are actually some easy ways to do this. I have been importing directly from overseas for the past year, and in general things have gone pretty well. My secret – I have found people to help me, they do all the complicated stuff for me.
There are three services you need to import successfully.
An agent or trading company in Hong Kong or China. I recommend Hong Kong because it used to be an English-speaking British Colony and, in general, the people you deal with there tend to communicate better in English and they also tend to have more international experience.
Customs Broker – this is a person who clears your items through customs for you.
Freight Forwarder – When you buy goods in Asia, you are usually quoted a price that is FOB their warehouse loading dock. That means you have to arrange transportation. This is what a freight forwarder does for you.
McGrath goes into more detail on these as well as sharing how he finds source products to successfully sell online, but he also posts this teaser about those 3 things you need to import successfully:
"What if you could find all three of these in one? That is what I do -and I am going to share my resources with you."
When McGrath talked about finding people to help with all the things he needs for his imports, he was talking about us here at Universal Cargo Management. Here's how he describes it:
Now I have teased you long enough – How can I find all three resources in one place to help me? I use a company in Los Angeles called Universal Cargo. First, they have connections with reliable trading companies (agents) in Hong Kong, China and other Asian countries. Second, they will connect and deal with a customs broker on your behalf. And lastly they act as your freight forwarder and will arrange shipping. So you can get all three resources you need in one place from a company that has been in business in the US for over 25 years and is already used by a number of eBay and Amazon sellers including myself.
One thing about shipping; Universal Cargo is a large company which means they do volumes of shipping with the major shipping companies. So even if you want to bring in a small shipment via air from Asia, let them get the quote for you as their rates will be cheaper than you or the manufacturer will get due to the volume of business they do.
McGrath even took the time to mention our Gringos for Hire video. "When you get to the home page be sure and watch the irreverent and somewhat politically incorrect video. It's only a couple minutes long and is really funny."
We're extremely happy to help Skip McGrath with his imports so he can continue increasing his success with online sales of goods using eBay and Amazon. We'd be more than happy to help you import goods to do the same.
A big thank you and shout out goes to Skip McGrath from all of us here at Universal Cargo Management. We hope to continue handling his imports for many years to come and recommend him as a resource to you in growing your online sales and profits.