Shippers Beg Biden to Help Make ILWU Contract Negotiations Go Smoothly
As the expiration of the International Longshore & Warehouse Union (ILWU) quickly approaches, shippers are getting more and more anxious about the potential of contentious negotiations throwing West Coast ports into gridlock like what happened during the 2014-15 negotiations. Back then, agricultural exports rotted on the docks and import goods never made it to store shelves for the holiday shopping season. The ILWU slowed ports down so much to gain leverage on the Pacific Maritime Association (PMA) that it cost the U.S. economy billions of dollars and permanently lost U.S. exporters international trade partners.
Shippers are so desperate not to see a repeat of this situation, they're reaching out to President Biden to step in. They must be desperate to call on quite possibly the least effective president in U.S. history, who has long depended, along with his political party, on the endorsement and financial backing of unions like the ILWU. Is there any chance this administration would be hard on the union if that was required to prevent more port congestion and resolve contentious contract negotiations?
Apparently some are holding out hope.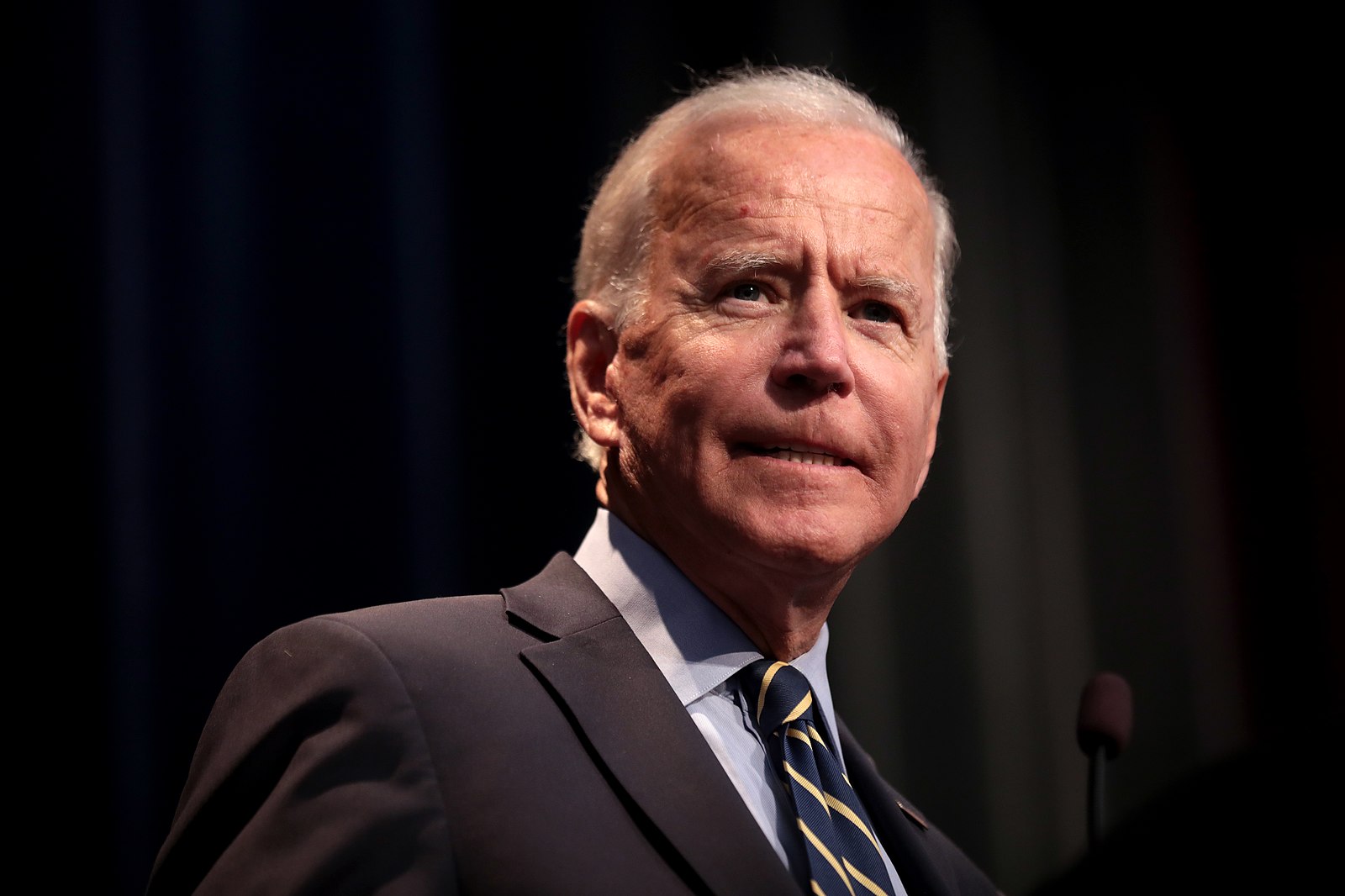 The American Apparel & Footwear Association (AAFA), Retail Industry Leaders Association (RILA), and Travel Goods Association (TGA) sent an open letter to President Biden and Vice President Harris yesterday as a follow up to a letter sent March 1st, which was "signed by 49 associations representing every part of the U.S. economy," to reiterate "support for a swift and timely conclusion" to the ILWU-PMA contract negotiations and emphasize how "crucial" it is for the administration "to engage in the negotiations to ensure the needs of both the workers and the ports are met and further backups, delays, and inflationary costs are avoided."
In fact, the AAFA, RILA, and TGA are emphatic in the letter about how this threat of even more port congestion and supply chain disruption can be prevented and the Biden Administration needs to take action:
Much of the chaos of the last two years was unforeseen and largely unavoidable, but there is an opportunity to prevent additional disruptions if a PMA-ILWU agreement is made before the fast-approaching contract expiration on July 1st. We appreciate the Administration's interest to lessen supply chain disruptions and we encourage you to continue to engage and act now.
The organizations even end the letter by trying to stroke the administration's ego to induce action:
The Retail Industry Leaders Association, the American Apparel & Footwear Association, and the Travel Goods Association urge swift action and consistent attention to this matter, which will safeguard our shared economic gains and protect the progress your Administration has made in addressing supply chain disruption and port congestion.
That last bit about the progress the Biden Administration has made in addressing supply chain disruption and port congestion is actually hilarious. The one big accomplishment that the administration bragged and bragged about was getting the Ports of Los Angeles and Long Beach to move to 24/7 operations. They actually bragged about it like they'd already gotten the ports moving 24/7. That was almost a year ago, and those ports are still not operating 24/7.
Normally, I'd be onboard with the administration of an American president joining negotiations between the ILWU and PMA to make sure it goes smoothly and doesn't turn costly for shippers and the U.S. economy as it often does. However, everything the Biden Administration touches seems to turn into a disaster: the Southern Border, Afghanistan, American oil production, the economy, reading from a teleprompter, not reading from a teleprompter… President Obama probably said it best as the Associated Press quoted him telling his political allies, "Don't underestimate Joe's ability to f**k things up."
It's hard both hard to imagine the ILWU agreeing to a new contract before the current one expires in a few weeks. And it's equally hard seeing President Biden and Vice President Harris making the situation.
However, you can't fault the RILA, TGA, and AAFA for reaching out to the Biden Administration for help in this situation. Their fears of port congestion and supply chain disruption from contentious contract negotiations are well-founded.
Full Letter
Here's the full text of the RILA, TGA, and AAFA's letter, dated June 8th, 2022:
Dear President Biden and Vice President Harris:

We write to reiterate our support for a swift and timely conclusion to the International Longshore and Warehouse Union (ILWU) and the Pacific Maritime Association (PMA) contract negotiations. As stated in the March 1, 2022, letter signed by 49 associations representing every part of the U.S. economy, it is imperative that a final contract is reached that avoids any supply chain disruptions. It is crucial for you to engage in the negotiations to ensure the needs of both the workers and the ports are met and further backups, delays, and inflationary costs are avoided.

We are concerned the contract discussions were recently suspended after only 10 days by the ILWU. While those talks have now resumed, there is less than a month before the contract expires and if both parties do not remain at the table and the current negotiations do not make meaningful progress toward an agreement, the consequences will exacerbate existing supply chain challenges. This will be to the detriment of the U.S. economy, American importers and exporters, the tens of millions of workers they employ, and the hundreds of millions of consumers they serve. We urge you to encourage both parties to remain at the table until an agreement is finalized because even a relatively brief port slowdown or shutdown would compound current supply chain challenges and cause long-lasting damage to consumer confidence and American businesses.

We also hope that the Administration, the PMA, and the ILWU will leverage this opportunity to address systemic operational challenges at U.S. ports, supporting infrastructure modernization and enabling transparency, data sharing, and interoperability to facilitate end-to-end visibility. These important issues must be addressed to strengthen U.S. competitiveness, to ensure our supply chains are fully prepared to support continued economic growth, and to mitigate potential disruptions in the future. As vocal supporters of the Bipartisan Infrastructure Act we hope the administration will prioritize those resources to help bolster America's port infrastructure.

Much of the chaos of the last two years was unforeseen and largely unavoidable, but there is an opportunity to prevent additional disruptions if a PMA-ILWU agreement is made before the fast-approaching contract expiration on July 1st. We appreciate the Administration's interest to lessen supply chain disruptions and we encourage you to continue to engage and act now.

The Retail Industry Leaders Association, the American Apparel & Footwear Association, and the Travel Goods Association urge swift action and consistent attention to this matter, which will safeguard our shared economic gains and protect the progress your Administration has made in addressing supply chain disruption and port congestion.

Sincerely,

Brian Dodge Michele Marini Pittenger Steve Lamar
President, RILA President & CEO, TGA President & CEO, AAFA