Shipping News Alert: Anti-China Riots in Vietnam Torch Vendors
Anti-China protests have arisen in Vietnam and the Philippines as tensions have been rising in the region. This week, protests turned to riots in Vietnam when China deployed an oil rig in Southeast Asian waters claimed by Vietnam.
The Associated Press reports, "Anti-China mobs torched up to 15 foreign-owned factories and trashed many more in southern Vietnam…"
The area is, of course, an important one to international shipping and what's happening in this region could have serious effects on international business.
Universal Cargo Management has a list of vendors in the riot area and their status as to whether they're open or closed. Of course, we'll share it with you: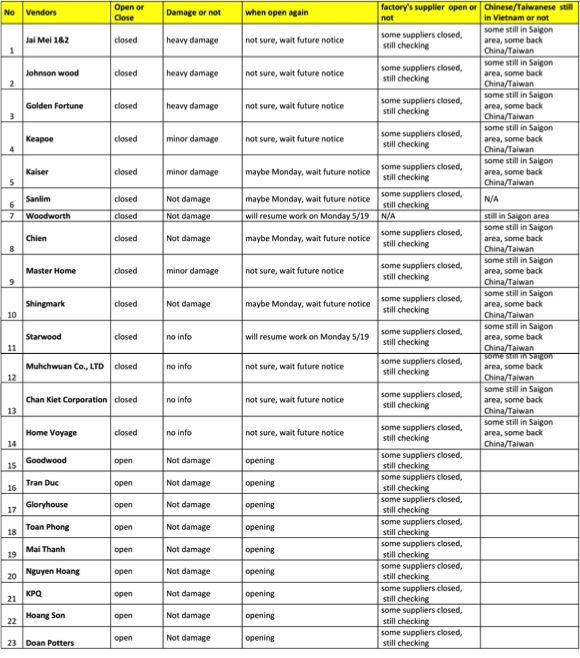 We'll do a full blog on the situation in our next blog on Tuesday.
Here's a link to some news stories on the situation:
http://www.aljazeerah.info/News/2014/May/14%20n/Anti-China%20Protests%20in%20Vietnam%20and%20Philippines,%20Following%20Disputes%20Over%20Sea%20Oil-Gas%20Deposits,%20May%2014,%202014.htm

Source: China