This is a service advisory from APL.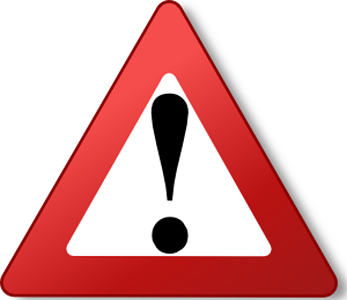 Please be advised that extreme winter weather in January has had a negative impact on cargo movement.  APL is closely working to minimize the impact to your shipment.  However, please note the following significant events.
NY-NJ Terminals – The New York and New Jersey Terminals have been exceptionally impacted by consecutive winter storm [sic.] in January 2014.  The terminals have been closed two times this month.  While the terminals have added extended hours, both inland and port operations have been negatively impacted by winter weather.  Rail cargo delay averages six days from vessel discharge.  Ships berthing have also been delayed up to four days.  As a result of adverse operations, chassis availability has been negatively impacted.
All US East Coast terminals have been impacted to some degree as a result of winter weather and the delays in New York/New Jersey.
Los Angeles Basin – Due to severe weather in the Midwest and East Coast, rail movement was delayed in arriving to the West Coast.  Additionally a Jan 21 derailment blocked the Union Pacific mainline, resulting in rail car shortages for inland movement of Los Angeles discharge cargo.
Vancouver Rail Car Shortages – Extreme cold in Canada has reduced train size capabilities for cargo movement.  As a result, a significant number of containers have discharged at the Port of Vancouver and are awaiting inland movement.  The Canadian National Railroad has advised that it will take 3 to 4 weeks to return to normal rail car flow.
Subscribe to our blog to keep up with the latest updates in the international shipping industry.