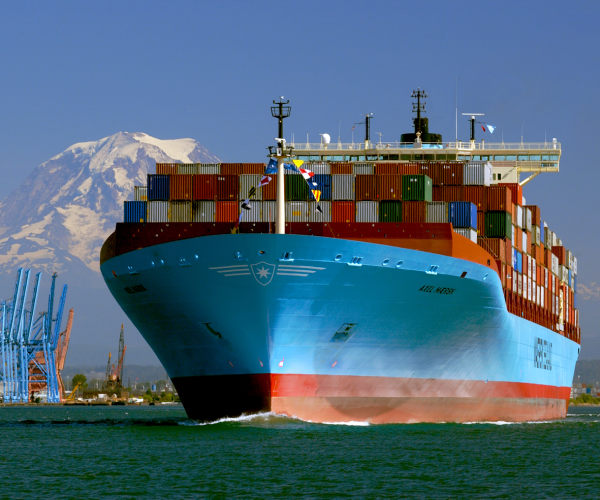 2010 was the year our operations received the most roll-over notices and delay arrival-to-port notices. After reading several news reports, slow steaming (SS) or super slow steaming (SSS) plays a major part on the containers arriving late to ports.
What is slow steaming or super slow steaming?
It is used to reduce the speed at which ships travel.
Why slow steaming? How does it affect the supply chain business?
"A combination of the recession and growing awareness in the shipping industry about climate change emissions encouraged many ship owners to adopt "slow steaming" to save fuel two years ago. This lowered speed from the standard 25 knots to 20 knots, but many major companies have now taken this a stage further by adopting "super-slow steaming" at speeds of 12 knots (about 14mph)."¹
"In some cases, freighters are taking as many as 15 days to make a Pacific crossing that used to take 11 days…Sailors grumble that it's making long voyages even more tedious. Some ships are crawling at just 12 to 14 knots, or about 14 to 16 mph. Many cargo ships are capable of moving at nearly twice that speed.
A typical 8,000-container ship traveling at 21 knots will burn 125 metric tons of fuel to go 500 nautical miles, said Lee Kindberg, environmental director for Maersk North America. The same ship will need just 80 metric tons of fuel to travel the same distance if the speed drops to 15 knots."²
What are the benefits to shipping lines & to our environment?
"For the 6,310-nautical-mile voyage from Hong Kong to Long Beach at current bunker fuel prices, that's a potential savings on fuel of $250,000, according to Maersk.
Slow steaming absorbs a significant portion of the world fleet and should improve reliability," said Wolfgang Freese, president of Hapag-Lloyd America, the U.S. arm of the Hamburg, Germany, conglomerate that ranks sixth in the world among ocean shipping lines. "We see no, or very little, risk to the supply chain," he told a recent shipping conference in Long Beach."² 
"Maersk, with more than 600 ships, finds that super-slow speeds reduces fuel consumption and is believed to have saved the company more than US$102 million on fuel since the measure was introduced.
Maersk spokesman Bo Cerup-Simonsen said "The cost benefits are clear. When speed is reduced by 20 per cent, fuel consumption is reduced by 40 percent per nautical mile. Slow steaming is here to stay. Its introduction has been the most important factor in reducing our CO2 emissions in recent years, and we have not yet realized the full potential. Our goal is to reduce CO2 emissions by 25 percent."³
How does it affect importers?
"Mona Williams, Vice President for buying at the Container Store, said the company was telling manufacturers to book space well in advance and that it was moving delivery dates earlier.
And for items that simply must arrive, well, there are ways to do it. "Sometimes you can offer to pay a steamship company a larger amount of money, and they might take somebody else's container and not put it on," said Jeffrey Siegel, the chief executive of Lifetime Brands, but "in most cases, you just have to wait.
To play it safe, Mr. Siegel has started scheduling items to arrive as long as three months before they need to be in stores. That means a higher cost for holding inventory than usual, but interest rates are relatively low, and he would rather have the goods in hand, he said."³
"Some supply experts say complaints have been muted because of the weakness of the economic recovery, but Jon DeCesare, Chief Executive of World Class Logistics Consulting Inc., predicts that concerns will be heightened once consumers are spending more freely.
"When the economy picks up, the last thing retailers are going to want are unexpected delays. They cannot afford to be out of stock," DeCesare said."²
1: "The Observer" http://www.guardian.co.uk/environment/2010/jul/25/slow-ships-cut-greenhouse-emissions
2: "The Los Angeles Times" http://articles.latimes.com/2010/jul/31/business/la-fi-slow-sailing-20100731
3: "Seeking Alpha" http://seekingalpha.com/article/216899-slow-steaming-to-affect-retailers-as-shipping-supply-and-demand-are-out-of-whack
Part II and Ms. Benson's Comment