Solar Panel Tariff to Sheriff Unfair China Trade Practice or Penalize U.S. Import?
The Commerce Department is looking to place a 31% tariff on solar panel imports from China.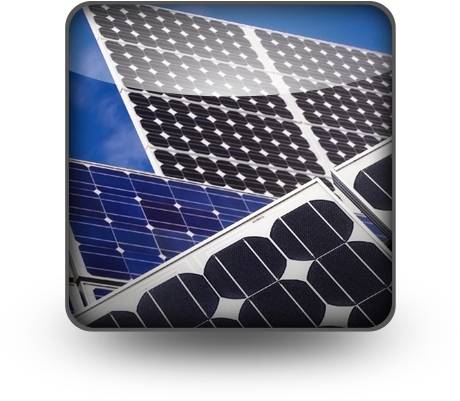 The complaint has been raised that China is "dumping" solar panels into the U.S. market. In other words, Chinese companies are undercutting U.S. producers of solar panels by selling the product unfairly under production costs.
A Fox News article reports, "The Commerce Department found Chinese companies are guilty of dumping panels on average 31 percent below fair market value."
A Kansas City Star editorial says that Washington figured China's production costs of solar panels by using "data from solar producers in Thailand – a method nobody could describe as precise."
The solar industry in the U.S. has seen substantial growth recently. Much of that is due to the lower costs of solar panels imported from China.
Some think the Obama Administration moving toward this tariff on solar panels from China is a political move in an election year to show the president is taking a stance on unfair trade practices from China.
On the campaign trail in 2007 and 2008, Obama had a tough stance on China that dissolved after he became president.
Of course, China is always a hot button topic for candidates in the presidential election and the reality of needing to deal with China usually changes their tone once they are elected to the position.
There's also the fact that the Obama administration could really use some success when it comes to the solar panel industry.
The Obama administration awarded a $535 million dollar loan guarantee in 2009 to Solyndra, an American solar panel producer, only to see the company go bankrupt in 2011 and layoff nearly all of its employees.
The government giving breaks to solar companies doesn't stop at Solyndra. The Fox News article mentioned above states that "Solar World has reportedly received close to $100 million in state and federal tax breaks."
That article also points out rebates that states like Washington pay residents to buy from instate solar panel manufacturers–rebates that have cost Washington state taxpayers $1 million.
These things certainly sound like the government stepping in to give U.S. solar panel companies an advantage.
Maybe it's not the same as "dumping" practices that seem to be perpetrated by China, but maybe manipulating the market is only unfair trade practice when it is done by China.
Considering the Obama adminstration's Solyndra debacle, maybe China is just better at it than we are.
Then again, President Obama did just sign legislation reauthorizing the Export-Import Bank of the United States helping U.S. companies make export deals in a world market that they might not otherwise be able to compete in.
Maybe we can manipulate the world market as well as anybody else.
The final question is will this tariff actually help U.S. solar industry and economy. Some think it may initially help the U.S. companies in solar panels increase their market share and hire more employees. However, they also think the higher priced solar panels resulting from the tariff will hinder the industry's growth and lead to declines in jobs such as solar panel installations and decrease those companies' sales.
The Kansas City Star editorial mentioned above certainly thinks the tariff would hurt the U.S. solar industry.
It may be premature to worry about the results of the tariff now. A final ruling on the subject isn't scheduled to happen until later this year. Perhaps that'll happen just in time to give Obama fodder for the presidential debates as China will surely continue to be a hot-button topic in the election.
Ring in with your opinions on the subject by commenting below.

Source: Economy