Who says international shipping has to be boring?
For many, international shipping is a fascinating subject; however, for many, many, many more, it is not. Yet, over the last several years, Universal Cargo has published popular blogs on the subject. Many read these blogs because they are shippers and need information about international shipping or want to keep up on international shipping news.
However, there are many international shipping blogs we've posted that would be entertaining for anyone. Today's blog compiles a list of the top 10 entertaining international shipping blogs from Universal Cargo.
Let's begin the countdown from 10 all the way down to the most entertaining international shipping blog.
#10 Fascinating Freight History Posts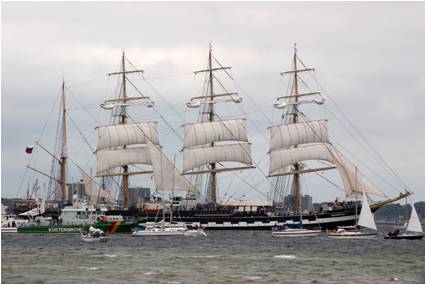 Okay, so you may notice a little cheating throughout this blog. Coming in at #10 are a few blogs listed together. A number of the spots on this list are held by a series of blogs instead of a single blog.
The blogs launching this list of most entertaining international shipping blogs feature fascinating pieces of history that are centered on the international shipping industry.
Do you like spy stories? You can read about corporate espionage in early modern China. Are you a big coffee drinker? How international shipping brought the brew to you is fascinating. Are you into competition and racing? Read about the exciting Great Tea Race of 1866 and how international shipping back in the day literally involved a dangerous boat race across the ocean.
Since history is not everyone's cup of tea, these blogs ended up at #10 when a lot of people (including my wife, the historian) would rank them higher.
Here are the links:
#8 Fun Turkey Facts
This one has fun right in the title so it must be entertaining, right?
As a little entertaining blog on Thanksgiving a number of years back, Universal Cargo published this blog full of facts about turkeys, Thanksgiving, and international shipping stats that are related.
While the blog was entertaining enough, who really reads international shipping blogs on Thanksgiving? Since today is not the holiday full of the three F's–food, family, and football (did you think another F should have been in there)–now would be a good time to check out this entertaining little blog.
Here's the link:
Fun Turkey Facts Nothing To Do With Importing or Exporting to Turkey
While this blog originally had nothing to do with importing and exporting from and to Turkey the country, Universal Cargo did do an updated version on a following Thanksgiving including that kind of information.
You can check out that blog too:
#7 Universal Bizargo
At #7 on the list, we present to you a series of blogs on the strange. Sometimes weird things happen in international shipping. In Universal Cargo's Universal Bizargo series, we share those weird stories with you.
My personal favorite Universal Bizargo story is the one about a drunken guy who somehow managed to get locked inside a shipping container. But all of these stories are pretty entertaining and deserve to make this list.
Here are the links to these odd tales for you to read the ones that seem the most interesting and entertaining to you:
#6 What the Freight?!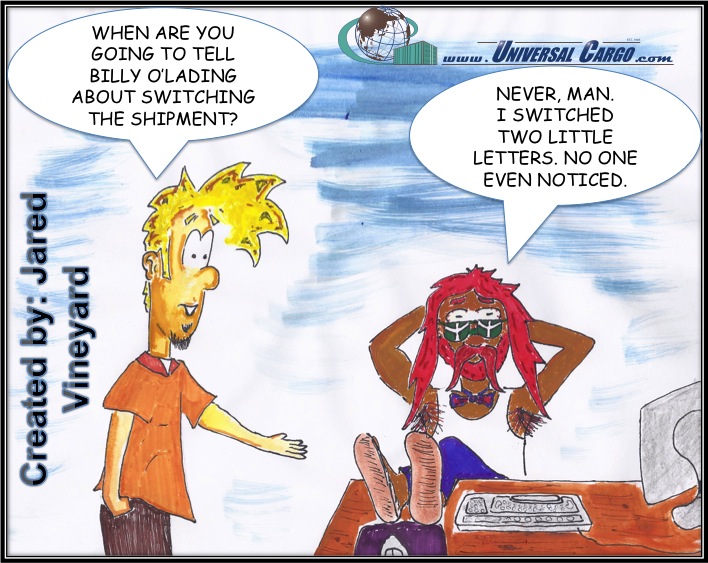 A number of years back, we did a little comic strip at Universal Cargo called What the Freight?! It had something of an Office Space brand of humor, following the misadventures of Harry Ocean as he worked in the international shipping industry.
The comic strip was short-lived, but the name lives on in Universal Cargo's newsletters.
The following blog links contain some of this obscure little strip:
What the Freight!?! Cargo Shipment Details Matter
#5 The Eggie Files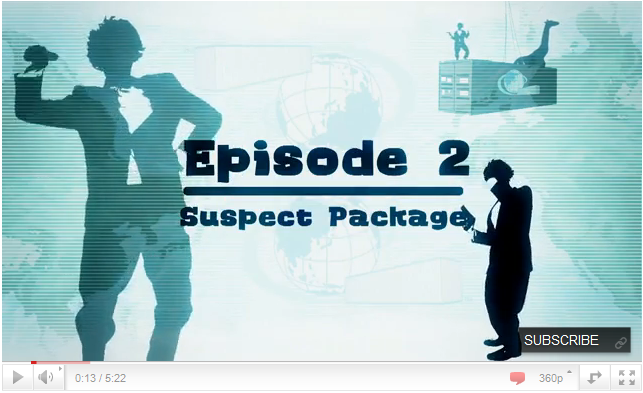 Speaking of short-lived, office-based, international shipping comedies, Universal Cargo created a webseries years ago called The Eggie Files.
Only two episodes of the series were made, but the series had some wacky characters and potential.
Landing solidly in the middle of this list is a blog that contained the second episode of the show when it was released back in 2011.
Here's the link:
UCM Presents – The Eggie Files – Episode 2 "Suspect Package"
#4 Cute Kitten Stowaway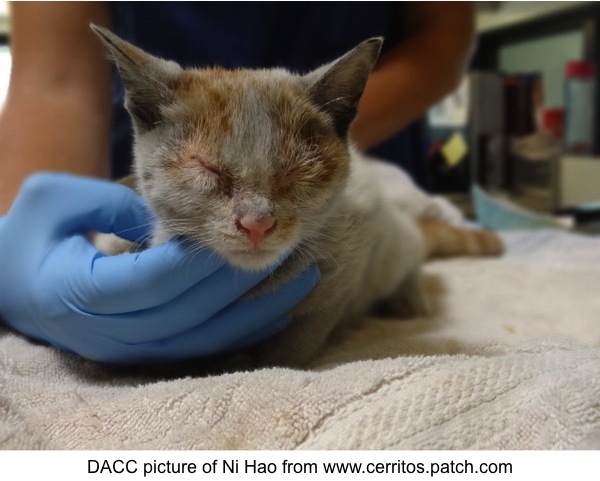 I don't know what it is, but there's just something that draws people to kittens. Maybe it's those big cat eyes on cute little bundles of fur that does it. Still, kitty videos are among the most popular videos on all of the internet.
If this blog contained a video of a kitten, it probably would have vaulted up to #1.
Still, as it is, when a cute, little kitten stowed away inside a shipping container and made it all the way to the United States from China, the story captured the imagination and hearts of many readers.
So here's the link to a story about a kitten that beat out most international shipping blogs in entertainment ranking:
Almost everyone loves movies. And countdown lists (like this one) are pretty popular in and of themselves. Here's a blog that contains both.
The Iron Man movies have been a smash hit at the box offices. Watching Iron Man 3's explosive climax that was shot at the Port of Wilmington and featured tons of cargo containers gave us the idea to do a countdown of the top movie scenes featuring ports and shipping containers.

This blog does a great countdown, full of videos that feature ports and cargo containers in feature films and is very entertaining. Here's the link:
#2 Super Shipping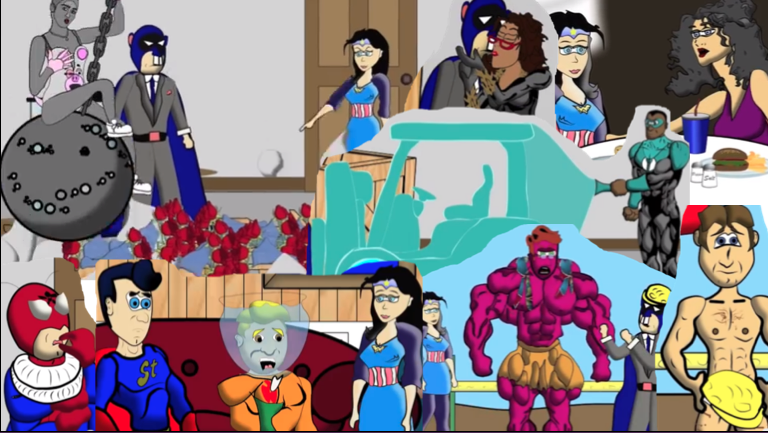 If you've never seen our popular Super Shippingwebseries, you're missing out. This comedy cartoon about superheroes who quit the hero business to go into international shipping has gained well over 175,000 views on YouTube.
The production value is not as high as that of The Eggie Files, but its number of episodes and its popularity dwarf our first attempt at a webseries.
This blog is not entertaining so much for its writing, but for the fact that it contains all 7 episodes that have been released of this series.
Here's the link:
#1 Urban Dictionary and International Shipping Terms
Helping this blog to edge out the competition is that its entertainment value is based on the blog itself and not video content that it's sharing.

The Urban Dictionary is an endless source of entertainment. Comparing the Urban Dictionary's definitions of shipping terms to their industry definitions is hilarious.
This blog was so much fun, we had to do a second installation. Don't be surprised to see more editions of International Shipping Definitions Vs. Urban Dictionary Definitions in the future.
Here are the links to the blog series that wins the title of Most Entertaining International Shipping Blog: